Arrow, since it's pilot episode has kept us all hooked to the show. It stars Amell in the lead character who extraordinarily portrays his character. We all know how we wait for the forthcoming episode. Indeed, Arrow must be one of our favourite series.
The eighth season
The forthcoming eighth season of The CW's Arrow will be the last for the Emerald Archer. In any case, while that is an extreme pill for certain fans to swallow, the show's lead star Stephen Amell has all the earmarks of being in concurrence with the looming destiny of Oliver Queen.
"It's what I want," Amell said, "I pitched it for a very long time. It's what I want, but concurrently, like, that doesn't mean that there aren't surprises along the way."
😲 @StephenAmell and @David_Ramsey know their @CW_Arrow's characters' endings — but don't worry, they say fans will be happy pic.twitter.com/ppAj1yfepB

— TV Guide (@TVGuide) August 20, 2019
— TV Guide (@TVGuide) August 20, 2019
"I was floored…"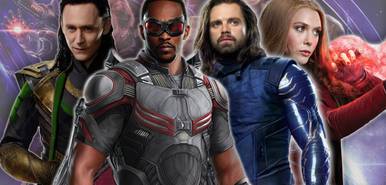 Amell then went on to discuss the upcoming Crisis on Infinite Earths crossover. It will encompass all five Arrowverse shows, saying, "I was floored when I got the pitch for the crossover. I don't see it coming. Nobody sees it coming. It's gonna be so rad."
Returning Tuesday, Oct. 15 at 9 p.m. ET/PT on The CW, Arrow stars Stephen Amell as Oliver Queen, David Ramsey as John Diggle, Rick Gonzalez as Wild Dog, Juliana Harkavy as Black Canary, Katie Cassidy as Black Siren, Katherine McNamara as Mia Smoak, Joseph David-Jones as Connor Hawke and Ben Lewis as William Clayton-Queen.