The Backstreet Boys were ready to celebrate the holidays in true 1990s fashion as it's almost thirty years since they exploded onto the music scene, and they were all set to bring a true sense of nostalgia to the holidays. The band had filmed a Christmas special, titled A Very Backstreet Holiday, for ABC and Disney+, which was set for release on December 14.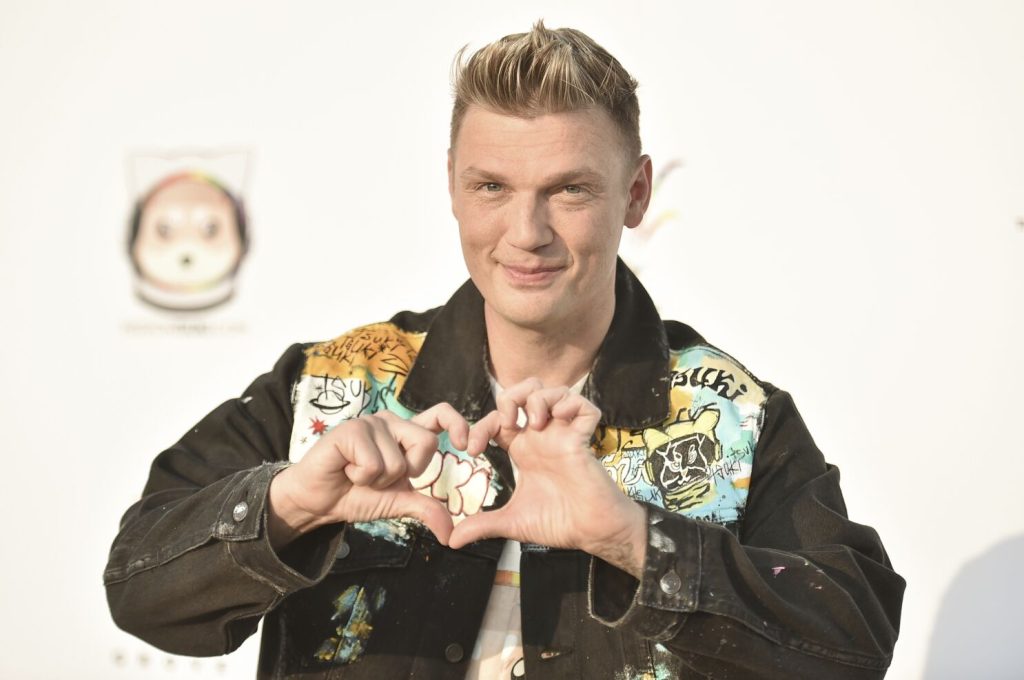 Nick Carter, AJ McLean, Kevin Richardson, Brian Littrell, and Howie Dorough performed songs from their new album, A Very Backstreet Christmas, as well as some of their biggest hits. Seth Rogen, Meghan Trainor, Nikki Glaser, and others made guest appearances on the special.
EW reported that following a lawsuit filed Thursday accusing band member Nick Carter of s*xual assault, ABC has canceled the Band's holiday special before airing.
Also Read: Aaron Carter Took in a Homeless Woman Who Became His Housekeeper, Found Singer's Dead Body After Mysterious Death
Nick Carter Brings Big Trouble For The Backstreet Boys
According to an EW report, ABC has canceled the Backstreet Boys Christmas special due to a s*xual assault lawsuit filed against Nick Carter, 42, following the incident. EW reported that Shannon "Shay" Ruth accused Nick Carter of s*xually assaulting her after a 2001 concert in Tacoma, Wash. The victim allegedly claimed that Carter invited her into his tour bus while she was waiting in line for an autograph after the concert. In addition to giving her an alcoholic drink he called "VIP juice," he repeatedly s*xually assaulted her and infected her with HPV. Ruth remained silent for years after he allegedly threatened reprisals if she ever told anyone what happened.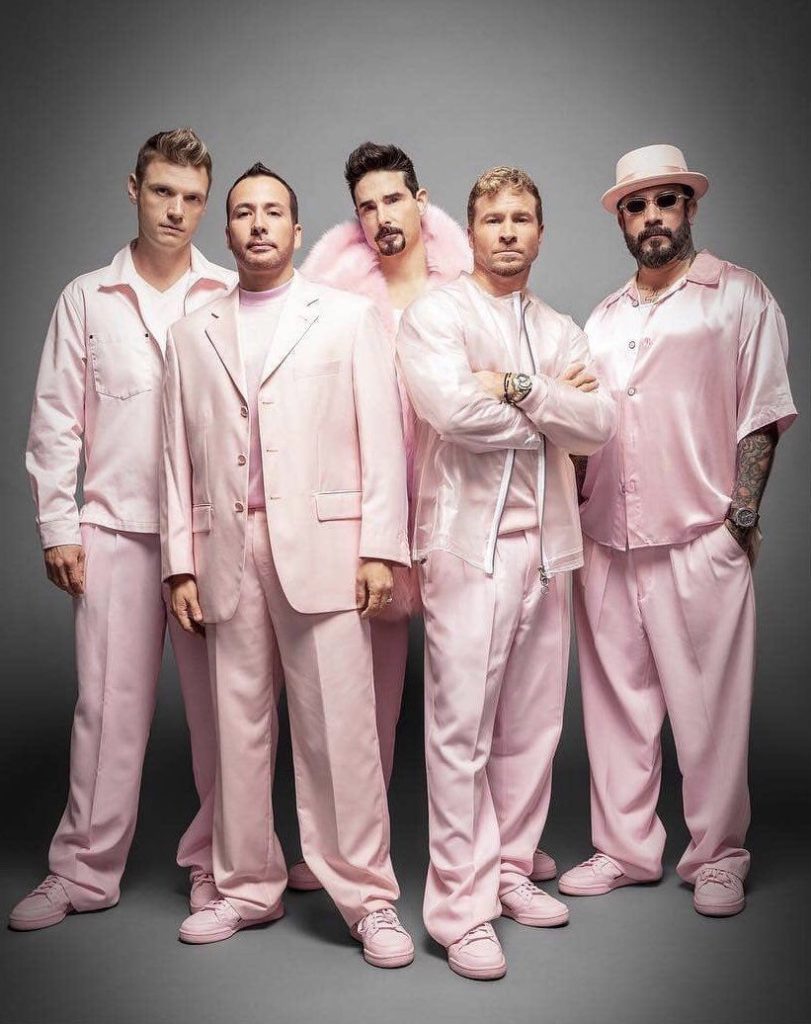 Ruth claimed childhood s*xual abuse under a Nevada law passed in 2021, which abolished the statute of limitations on such claims (similar laws in other states have resulted in new lawsuits against Bill Cosby and Warren Beatty). She is not the only one alleging wrongdoing in the lawsuit. In separate incidents between 2003 and 2006, three other plaintiffs remained anonymous and accused Carter of s*xual assault.
Through his attorney Michael Holtz, Carter denies the allegations. Holtz told EW,
"This claim about an incident that supposedly took place more than 20 years ago is not only legally meritless but also entirely untrue."
Holtz continued,
"Unfortunately, for several years, Ms. Ruth has been manipulated into making false allegations about Nick — and those allegations have changed repeatedly and materially over time. No one should be fooled by a press stunt orchestrated by an opportunistic lawyer — there is nothing to this claim whatsoever, which we have no doubt the courts will quickly realize."
The allegations against Carter are not the first to be made against him for s*xual harassment. The former member of the girl group Dream, Melissa Schuman, allegedly accused Carter of s*xually assaulting her in 2002 while she was a member of their group.
Also Read: Armed Men Hijack Harry Styles' Van, Crew in Brazil, Fans Convinced His Ex Olivia Wilde Ordered The Hit Job
Nick Carter Had To Have Courage To Perform After Aaron Carter Passed Away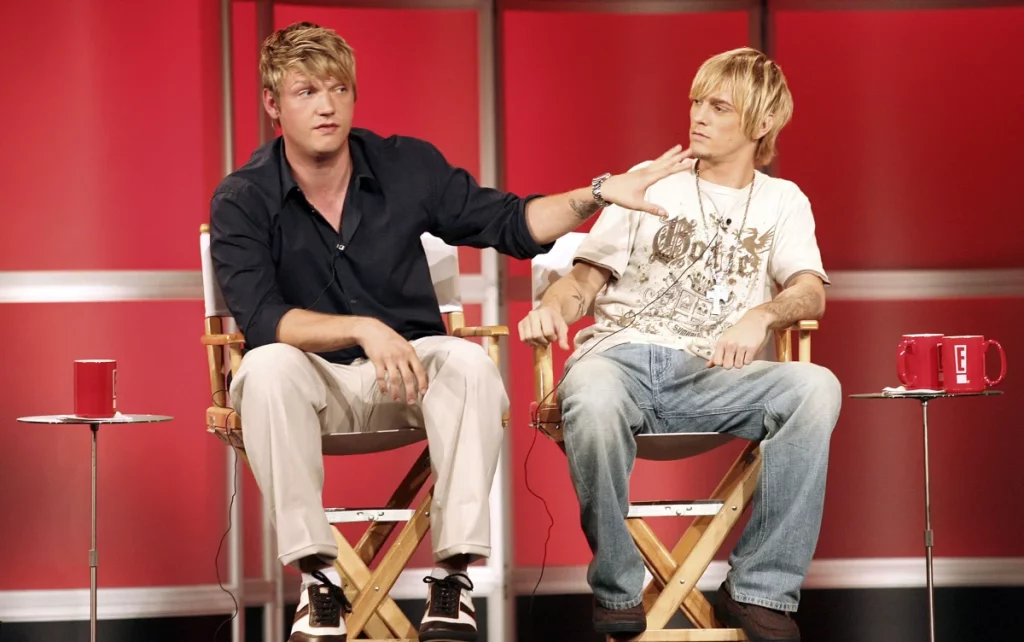 Backstreet Boys were scheduled to perform at London's O2 Arena a day after the news broke of Nick Carter's brother. After Aaron Carter passed away on November 5th, 2022, Carter spoke about performing on-stage. A touching tribute was given to Aaron Carter, the younger brother of Backstreet Boys bandmate Nick Carter, by the Backstreet Boys by playing No Place which displayed photos of the siblings onscreen.
Carter told an outlet, "It was very emotional for me, having my guys with me. That night, it was tough to get up on stage."
Carter broke down in tears during Kevin Richardson's address on the band's behalf. A.J. McLean, Brian Littrell, and Howie Dorough consoled him.
Also Read: "It's just a sad situation because you've got kids involved": Good Morning America Hosts Amy Robach and T.J. Holmes Lose Ally in Gayle King as Fellow Host Believes it Was Right to Remove Them From Air After Initial Support
Source: EW