One of the most iconic filmmakers of all time, Quentin Tarantino, every film featured the name of now-infamous Miramax co-founder Harvey Weinstein before the #MeToo movement. There are a total of nine films Quentin Tarantino made with Harvey Weinstein.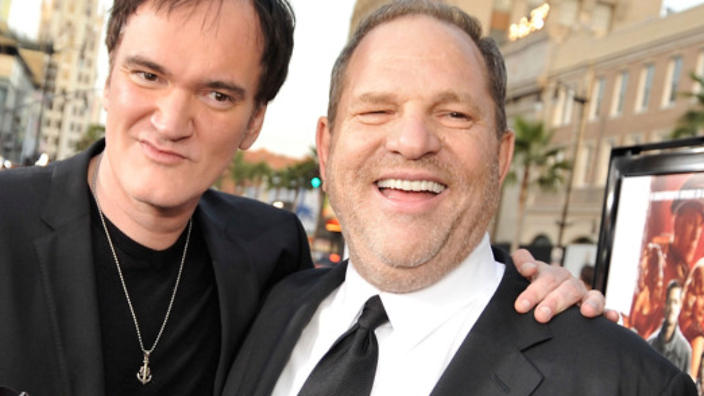 Quentin Tarantino appeared on Chris Wallace's HBO Max series Who's Talking to Chris Wallace, where the host pressed the filmmaker on his relationship with Harvey Weinstein as part of his press tour for his new book, Cinema Speculation.
Due to Harvey Weinstein's downfall over sexual harassment and assault in October 2017, the two severed ties. His recollection of the producer's wrongdoings leaves him with the impression that he needed to get the whole picture.
Also Read: Carey Mulligan on Playing Whistleblower Reporter Who Exposed Harvey Weinstein S*x Scandal: 'This story will impact people'
Quentin Tarantino Opened Up about Harvey Weinstein
In an interview with Chris Wallace for his series Who's Talking to Chris Wallace, Quentin Tarantino, 59, once again reflected on his relationship with Harvey Weinstein, 70, as a frequent collaborator. Though none of the more severe allegations reached him, the director has long admitted that he knew of his inappropriate behavior with women. Additionally, Tarantino has regretted not speaking up or having a man-to-man conversation with the producer about what was going on, realizing he had written off his acts of sexual harassment at the time.
In response to Wallace's question, Tarantino reiterated his thoughts on the situation,
"I'd never heard the stories that later came out at all. I heard the same stories that everybody had heard. I wish I had talked to Harvey about it and said, 'Harvey, you can't do this.' To tell you the truth, I chalked it up to a 'Mad Men'-era version of the boss chasing the secretary around the desk. I'm not saying that's ok. That's how I heard it… in that category. There was never any talk of rape or anything like that."
The filmmaker continued,
"The reason I didn't [say something to Weinstein] was because that's a real hard conversation to have. I felt it was pathetic. I felt what he was doing was pathetic, and I didn't want to deal with his pathetic-ness."

"I didn't think it was, 'Ok, you do this for me, or you're not going to get this movie.' I never heard any actresses say anything like that," Tarantino concluded. "It was just, you know, 'Don't get in the back of a limo with him.' It was easy to compartmentalize that to some degree. Anyway, I feel bad about it. What I feel bad about is I feel bad that I did not have a man-to-man talk with him about it."
Also Read: "Tell me how big is my c-ck": Harvey Weinstein Faces Sexual Abuse Allegations From Massage Therapist, Was Groped By Disgraced Producer Amidst Reports of Deformed Genitals
In July 2021, in an episode of The Joe Rogan Experience, Tarantino referred to Weinstein as an "f—d up father figure" due to his frequent involvement in Tarantino's films.
Wallace asked the director precisely what Hollywood lore surrounding Weinstein was and what he was known for doing to actresses. The director elaborated on the negative air surrounding Weinstein even before Tarantino learned of the worst allegations, although he did not know about "casting couches" or quid pro quo situations.
A trial is now underway in Los Angeles for Weinstein, who is accused of sexually assaulting four women. In New York, he is already serving a 23-year sentence for r*pe and sexual assault.
Quentin Tarantino's New Book Cinema Speculation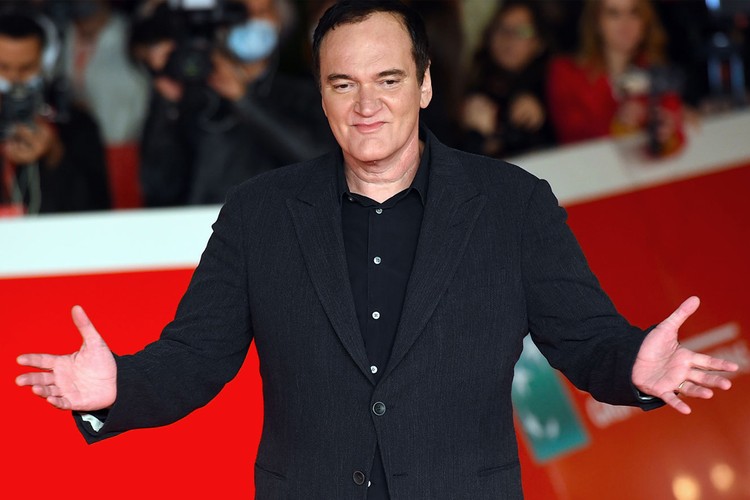 Interested in talking to the filmmaker Quentin Tarantino about the movies that inspired him, Cinema Speculation is his new book, perfect for you. The writer-director of Inglourious Basterds has made his first foray into non-fiction writing since the publication of his novelization of Once Upon a Time in Hollywood, discussing how his love of movies was forged as the influence certain filmmakers and their features shaped his views on cinema.
It has been confirmed that Tarantino's next movie will be his last as a filmmaker. Having directed nine standalone films over the past three decades, the director recently stated it's time to wrap things up. During an interview with CNN, Tarantino explained that he doesn't want to be an old guy who's out of touch with today's movies. The much-anticipated Kill Bill 3 appears to be off the table since Tarantino declared that his last film would be wholly original.
As a filmmaker, Tarantino began his career with 1992's Reservoir Dogs and most recently released Once Upon a Time in Hollywood in 2019.
Also Read: 'He Didn't Believe in Me': Diane Kruger Reveals Quentin Tarantino Hated Her in Inglorious Basterds After She Aced the Role Kruger Said 'F*ck Yeah'
Source: Variety