Ben Affleck is a man of many talents, a true Hollywood icon, who has successfully cemented his career in the entertainment industry with his dedication and devotion. Affleck has done everything in his golden career and earned top billings for his powerful performances. The actor is a recipient of several critically acclaimed awards. The Academy Award-winning star is rising high in his career by delivering back-to-back movies in the film industry.
Affleck was previously married to actress Jennifer Garner, but the duo announced their divorce and after which he was romantically linked with several A-list in the entertainment industry. In 2021, the actor was spotted with his longtime sweetheart Jennifer Lopez whom he initially met in 2001. After staying apart for nearly two decades, their reunion marks the new beginning of their romantic relationship as a married couple, and Lopez and Ben Affleck tied the knot last year in Las Vegas. 
Jennifer Lopez and her husband recently attended the red carpet for her upcoming movie The Mother's premiere in Los Angeles. The couple is making news headlines again as they appeared tensed while conversing during the event, and a lip reader revealed they were merely discussing their posses for the red carpet.
Why Jennifer Lopez and Ben Affleck Fighting on The Red Carpet?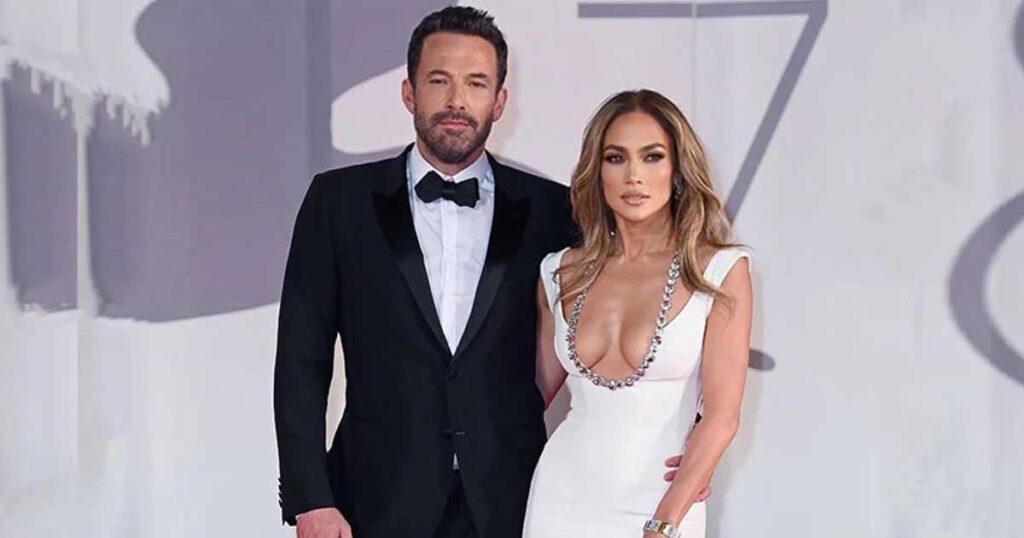 Ben Affleck and his wife, Jennifer Lopez, are one of the hottest couples in Hollywood. After their reunion in 2021, the couple exchanged vows last year in Las Vegas. The happily married couple often makes public appearances together in their head-turning outfits, which caught their fans and media attention.
J.Lo is doing well in her acting career, and recently she appeared in a stunning ensemble with her husband on the red carpet premiere of her upcoming Netflix movie The Mother in Los Angeles. Last week the singer attended the 2023 Met Gala alone without Affleck, who reportedly had prior work commitments and couldn't grace the event with his wife.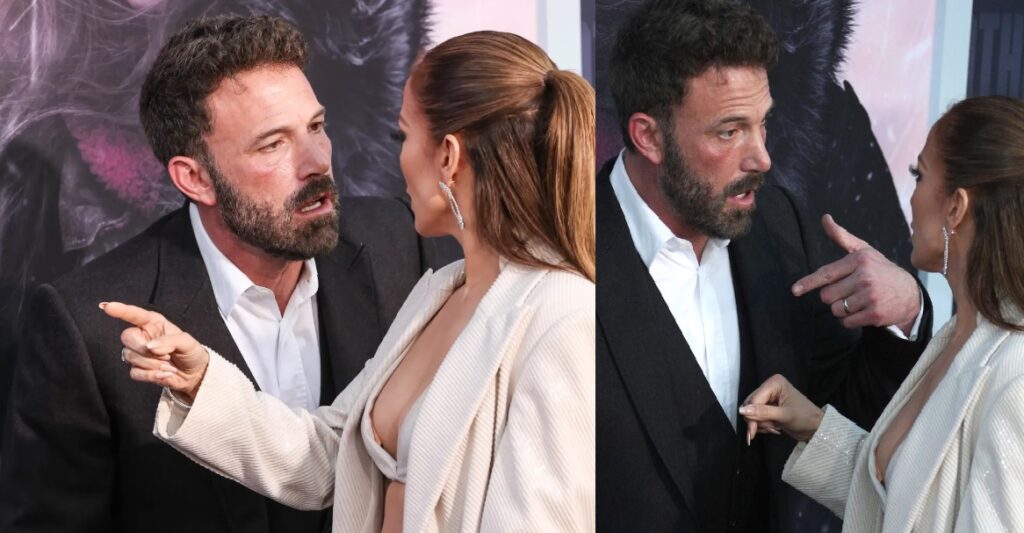 During the premiere, Jennifer Lopez looked breathtakingly beautiful, and Ben Affleck looked dapper, but their frowning facial expressions and Alleged tense conversation are causing a stir online. As the couple posed for the cameras, Lopez appeared, having an intense argument with Affleck on camera. A lip reader who spoke to The Dailymail on Thursday revealed that the couple was merely discussing their poses and there were no conflicts between them.
Also Read: Why Ben Affleck's 'Air' Will Be a Massive Success Despite A Likely Lackluster Box Office Run
The expert claims Jennifer Lopez asked Ben Affleck whether her low-cut top was 'showing too much,' prompting her husband to answer that it was okay. As they continued posing together on the red carpet, the Batman v Superman: Dawn of Justice star seemingly told Lopez to move close to him, and she replied "Yes" and then told Ben Affleck that they needed to step over there.
Also Read: Amidst Toxic Marriage Rumors, Jennifer Lopez Reveals Ben Affleck's Carefree Fashion Preferences: "He chooses what he thinks looks the nicest"
Jennifer Lopez Gushed About Ben Affleck's Parenting Skills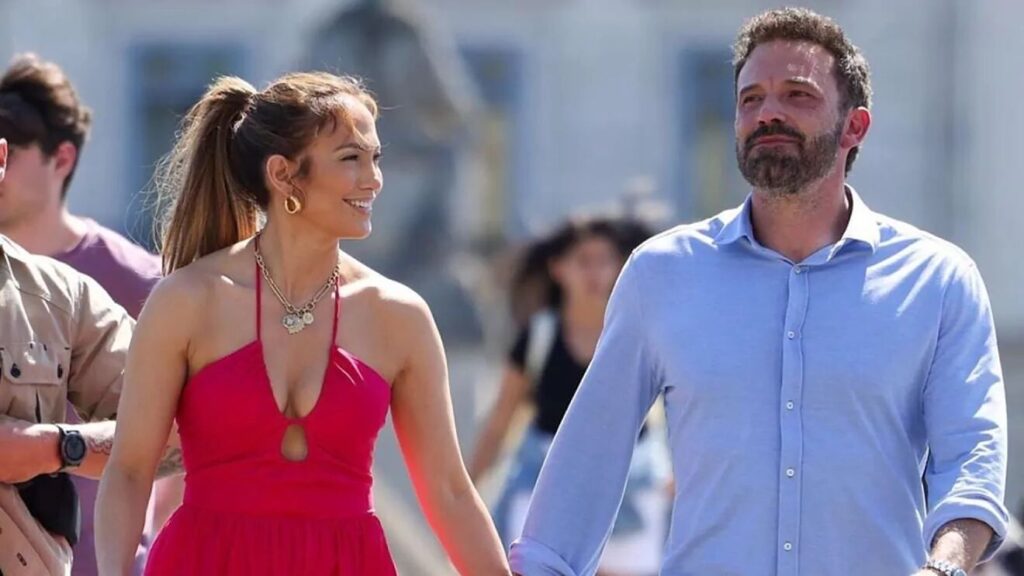 Jennifer Lopez and Ben Affleck are successful in their respective career fields. The couple got married last year and often showed affection for each other in the media. While doing a press appearance for her upcoming movie in New York, Lopez spoke about Affleck's parenting skills and revealed he is a great stepfather to her two children, whom she shared with her former husband, Marc Anthony. The singing legend said,
"Well, he's a wonderful, wonderful father. And a father figure to Max and Emme as well because he has his own; three beautiful children, and then there's us. He's fantastic. He really steps up to the challenge of what that is and what that means. And they love him. They love him. And they appreciate him, and so do I."
Also Read: "Where's the rest of the shirt?": Jennifer Lopez Reveals Ben Affleck Subtly Trolls Her When She Wears Outfits That are Too Revealing
Jennifer Lopez has appeared in major blockbuster films like Anaconda, The Wedding Planner, Out of Sight, Hustlers, and Monster-in-Law. J.Lo has been very vocal about her relationship with Ben Affleck, with whom she rekindled her romance in 2021 after staying apart for nearly 20 years. The couple tied the knot in an intimate ceremony last year in Las Vegas.
Source: Page Six