During the 65th Annual Grammy Awards 2023, the highest honors in the music industry were bestowed on deserving artists at Crypto.com Arena Los Angeles on Sunday. The award ceremony captured many fun moments, including Blac Chyna's black swan attire and Harry Styles' rainbow jumpsuit. But, apart from those weird looks for an award ceremony, another significant moment took the Internet by storm and led to the birth of new memes for Ben Affleck.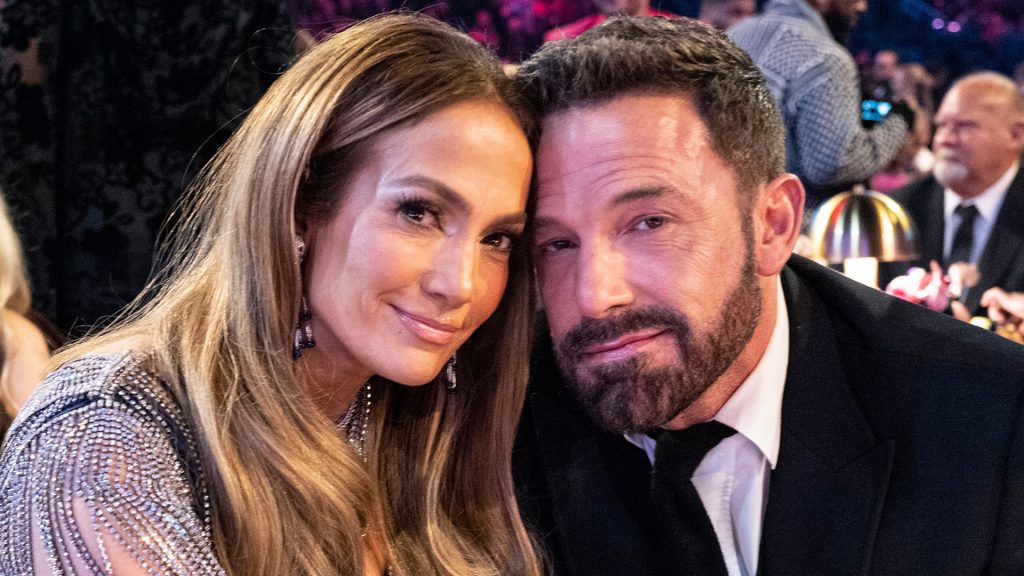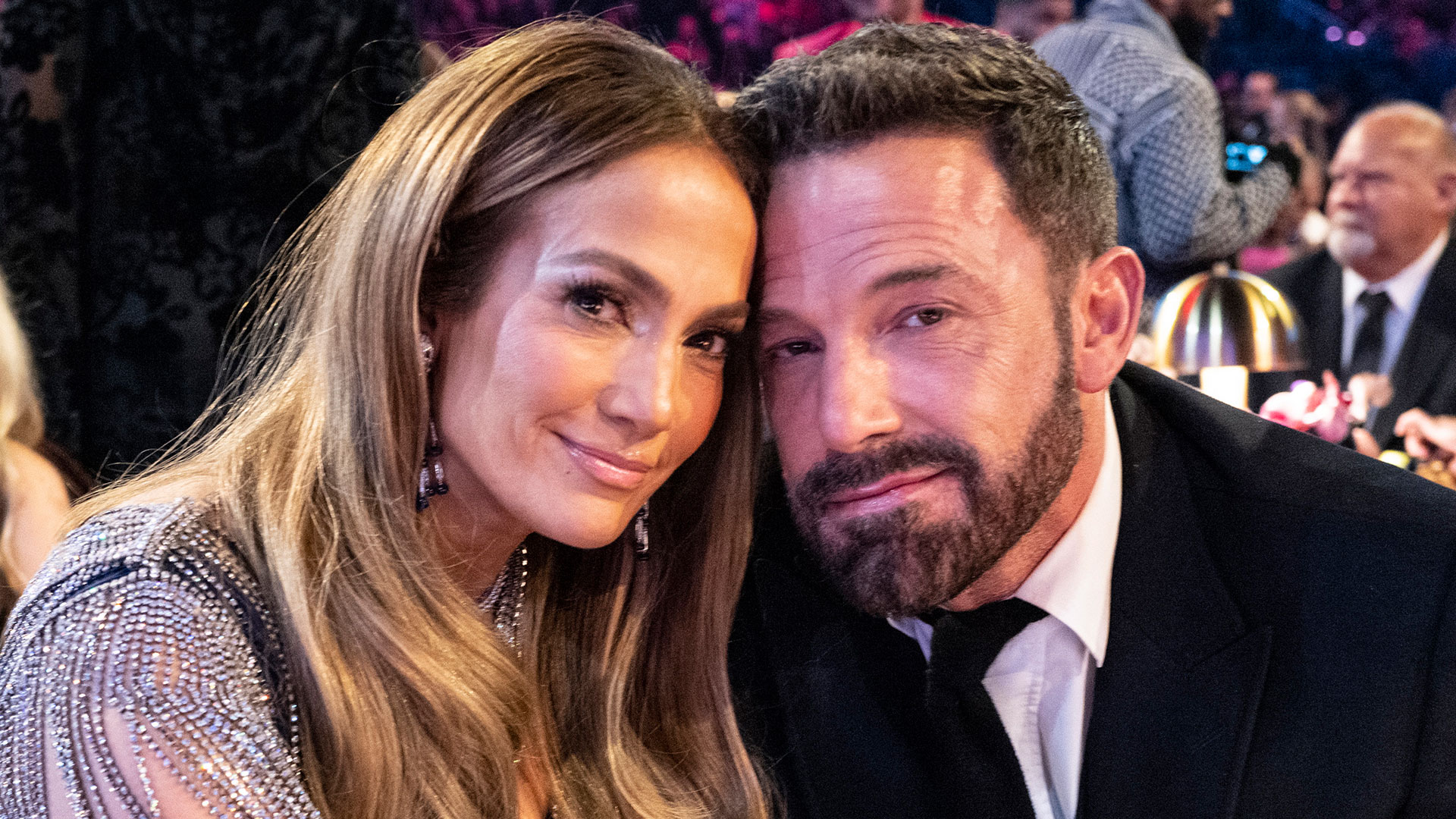 After their marriage last year, Jennifer Lopez made her debut appearance at the Grammy Awards 2023 with her loving husband, Ben Affleck, who allegedly seemed tired, disinterested, and pretty uncomfortable during the event. However, when host Trevor Noah approached them during an event segment, the awkward moment was captured, and many different theories emerged about their interaction.
Also Read: Jennifer Lopez Posts a Video For Ben Affleck After Fans Caught Her Arguing With Ben Affleck at Grammys 2023
Ben Affleck Appeared Tired And Uncomfortable At The Grammy Awards 2023
On Sunday, Jennifer Lopez and her charming husband, Ben Affleck, attended the 65th Annual Grammy Awards in Los Angeles. However, both of them appeared opposite in their energy during the event. The Grammys seemed to be going well for JLo; on the other hand, Affleck didn't seem to feel the vibe, but he was trying his best to be there. According to ET, Affleck wasn't himself and looked exhausted throughout the event.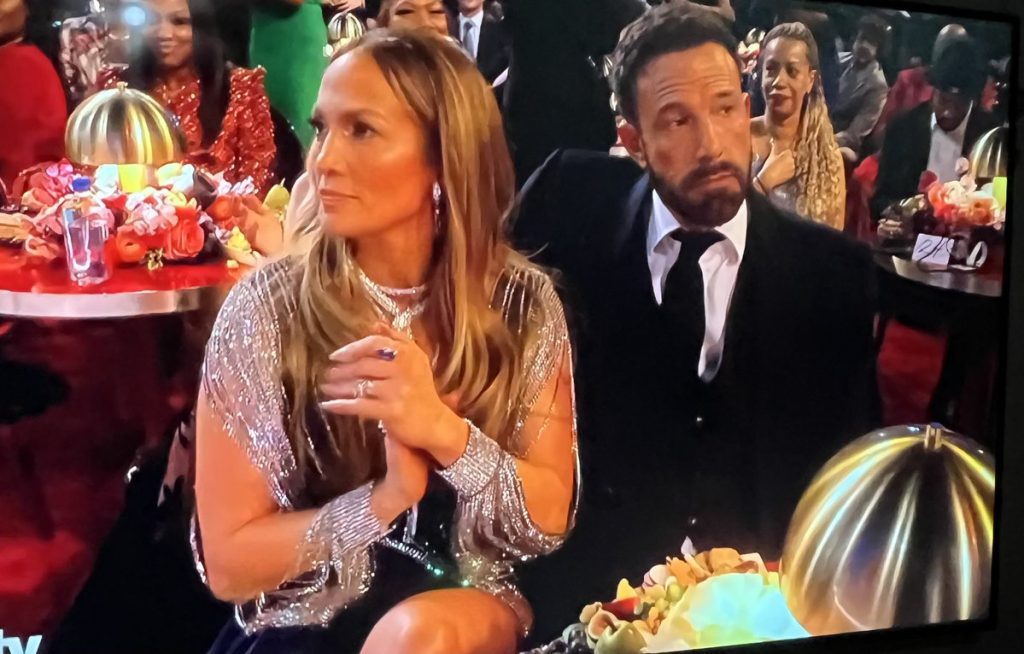 A source told the outlet,
"Jen and Ben had a fun date night out at the Grammys, but they have both been very busy working on several projects, and Ben was feeling tired. He wanted to go and support Jen, but he wasn't his usual self."
The source added,
"Jen had a great time and wanted Ben to be excited to be there, but she understood where he was coming from. Jen knows Ben is a great husband, and they still made sure to have a good night together."
The source continued,
"Lopez knows how supportive Ben is towards her and her work, but also gets that Ben is more of a homebody, and it isn't his thing to be out at events all the time."

"She is appreciative of his support whether it's while they're out and about or just hanging at home."
It didn't take long for Affleck's long-face reactions to go viral, and fans started making memes and teasing him that the Grammys weren't his cup of tea. Also, fans teased him about missing Dunkin' Donuts or wanting to return home. However, according to reports, the actor has multiple projects on the go simultaneously, which could be a reason for his tiredness and exhaustion during the event.
Also Read: "Stop. Look motivated": Jennifer Lopez Spotted Being a Toxic Wife, Demanded Ben Affleck Look Friendlier at 'Shotgun Wedding' Premiere So That Fans Don't Suspect Another JLo Failed Marriage
Jennifer Lopez Seems To Snap At Ben Affleck To Stay Friendly
During the 2023 Grammy Awards, Jennifer Lopez and Ben Affleck shared an awkward moment that made people sit up and take notice. During their tense conversation, Affleck whispered into JLo's ear, but she quickly jerked away and appeared to snap at him. The moment Lopez responded, Affleck, frowned and straightened himself before it finally dawned on them that it was all caught on camera.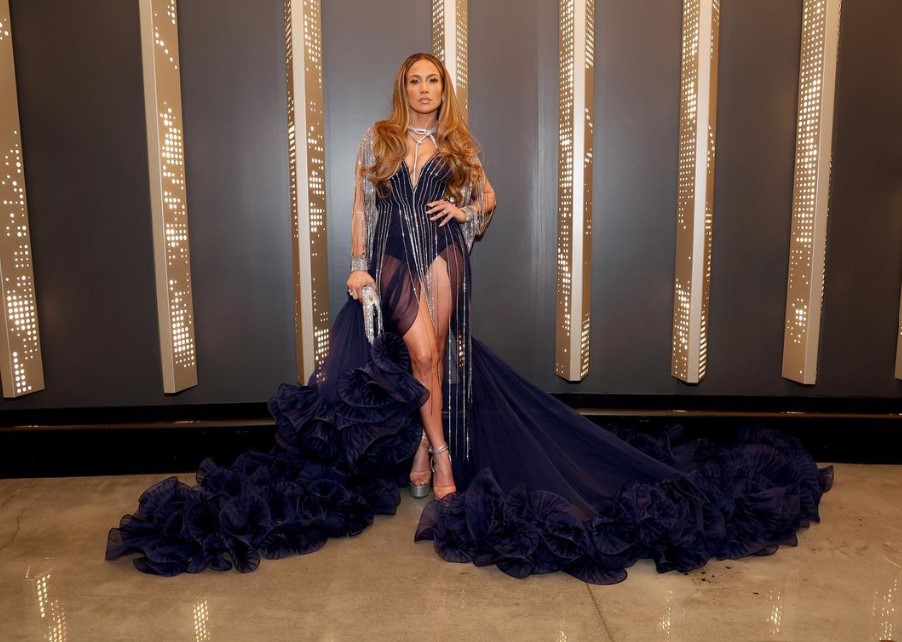 The moment was captured when Trevor Noah visited them during an event segment. Their expressions became blank after realizing their exchange had been caught on camera. Then, with a slight smile, JLo turned her attention to Trevor Noah, who was speaking right beside her in the camera. It was unclear what was said in the tense exchange, but the singer appeared unimpressed with Affleck's remarks. In her Instagram post, JLo attempted to cover up the situation by posting a video showing the duo kissing and having fun during the event and captioning it, "Always the best time with my love, my husband." However, Affleck's boredom was evident to the cameras, which went viral.
Also Read: "He's 10 minutes away from crying during a smoke break": Ben Affleck's Picture With Jennifer Lopez Gets Brutally Trolled
Source: ET Canada