Kelly Ripa is one of the most famous names in the TV entertainment industry. The American talk show host is most famous for being the co-host of Live! for more than 2 decades. Ripa joined the show back in 2001 and was named the replacement for Kathie Lee Gifford who had decided to retire and look after her sick father. Ripa was soon named the permanent co-host of the show along with Regis Philbin, and therefore the name of the show became, Live! with Regis and Kelly.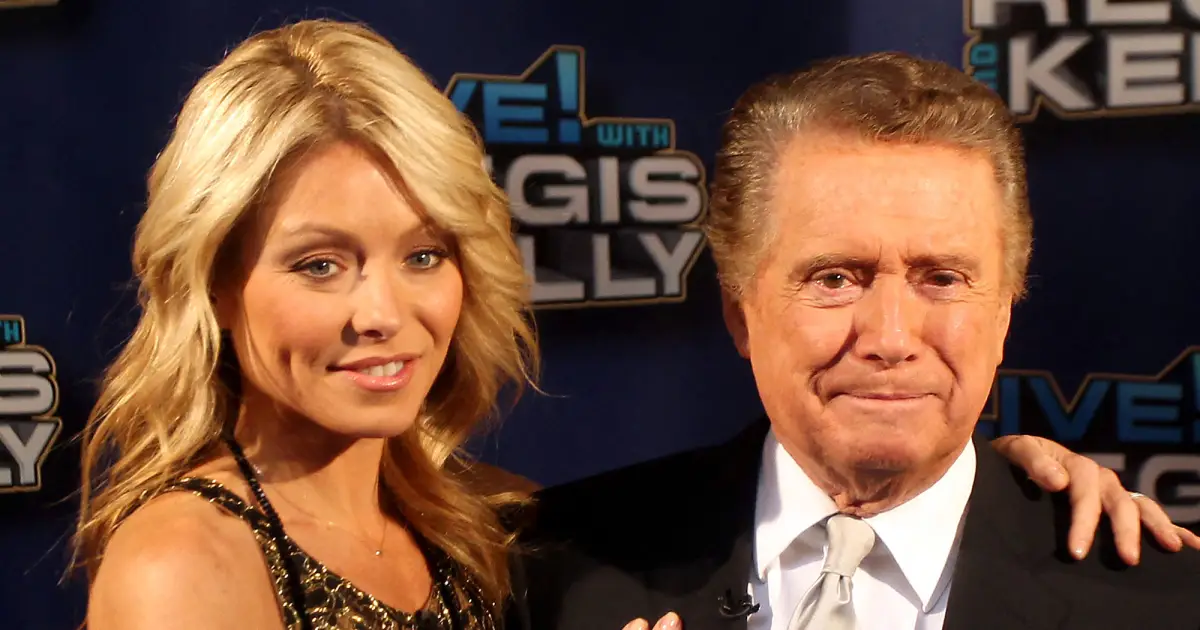 Also read:  "A trip with your kids is NOT a vacation": Kelly Ripa Hated Going on Trips With Her Own Children, Desperately Wanted Her Own Space Back
The duo had good chemistry on-air, so everyone thought that they must be good friends in real life as well. However, that was never the case at all.
Regis Philbin described his relationship with Kelly Ripa and Kathie Lee Gifford after leaving the show
Regis Philbin left the show back in 2011 and Michael Strahan was named the co-host of Live! Back in 2017, in an interview on Larry King Now, Philbin opened up about his relationship with Kelly Ripa after he left the show. Philbin said that he thinks Ripa got offended by his departure from the show. He said, "She thought I was leaving because of her. I was leaving because I was getting older, and it wasn't right for me anymore." However, Ripa set the record straight about her relationship with Philbin last year in her memoir.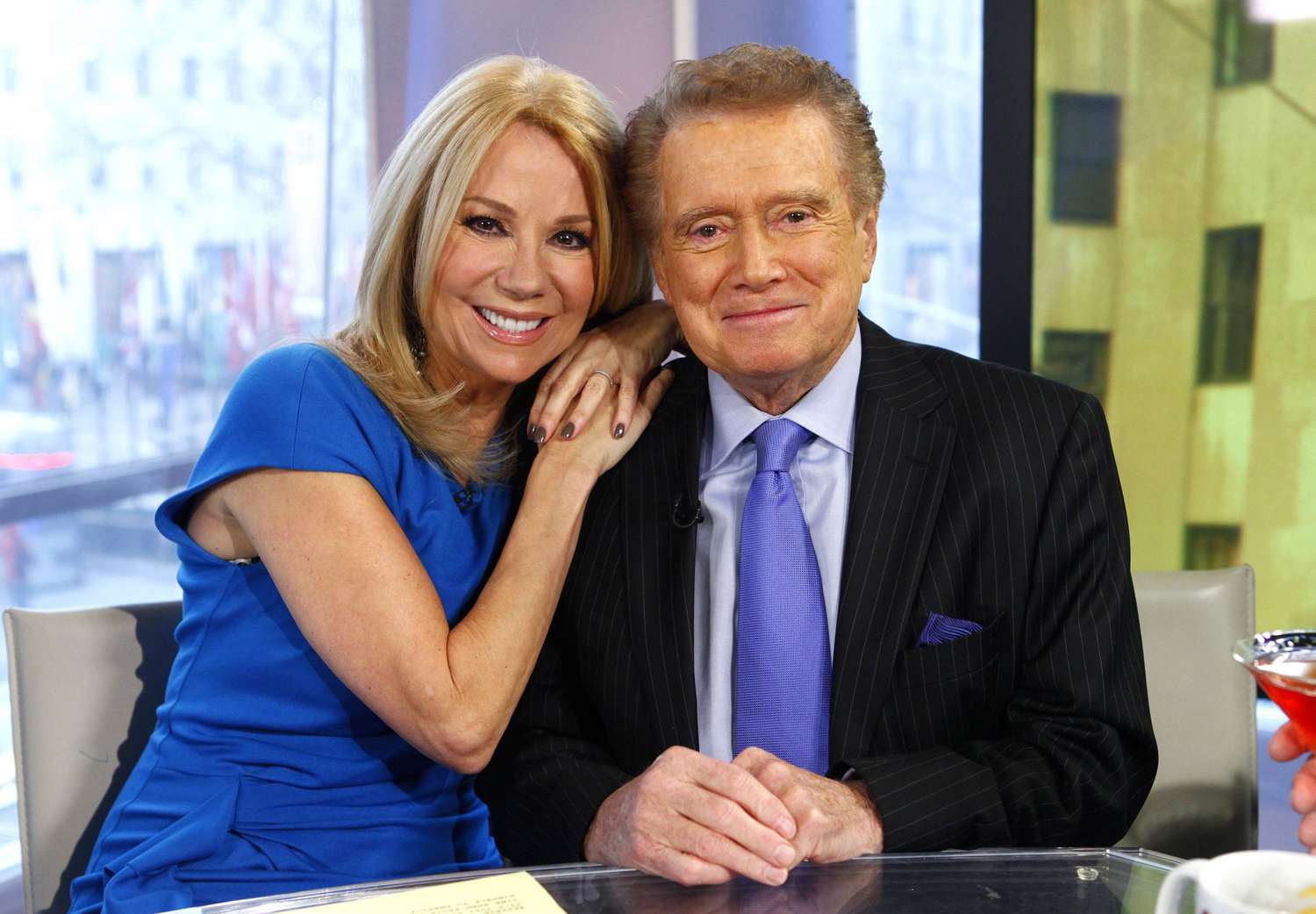 Also read: "Suddenly all these headlines pop up… All of this attention on my book": Kelly Ripa Roasted Kathie Lee Gifford, Said Her Insults Helped Her Sales, Made Her Millions
While talking to Today in 2019, Philbin described his relationship with Kathie Lee Gifford both on and off the camera. He said, "Kathie Lee, you want to know the best part of my life, my TV life, was in the 15 years I spent with you, from 1985 to 2000. We stayed friends throughout the entire game and it was a lot of fun."
The All My Children actress set the record straight about her relationship with the late Regis Philbin
Ripa released her memoir, Live Wire: Long-Winded Short Stories last year, and cleared the air about her feud with Philbin. She described in her book that the duo was never even 'friends' to begin with. The Live! with Kelly and Ryan co-host was always made the bad person in these conversations, so she wrote in her book, "It wasn't easy, and it wasn't fair". She further added,
"Maybe me being in that chair in the first place wasn't fair to Regis, and me staying and enduring the fallout certainly wasn't fair to me."
Kelly Ripa also said in a 2017 interview that Philbin "had a mandate: Absolutely no talking off-camera" rule.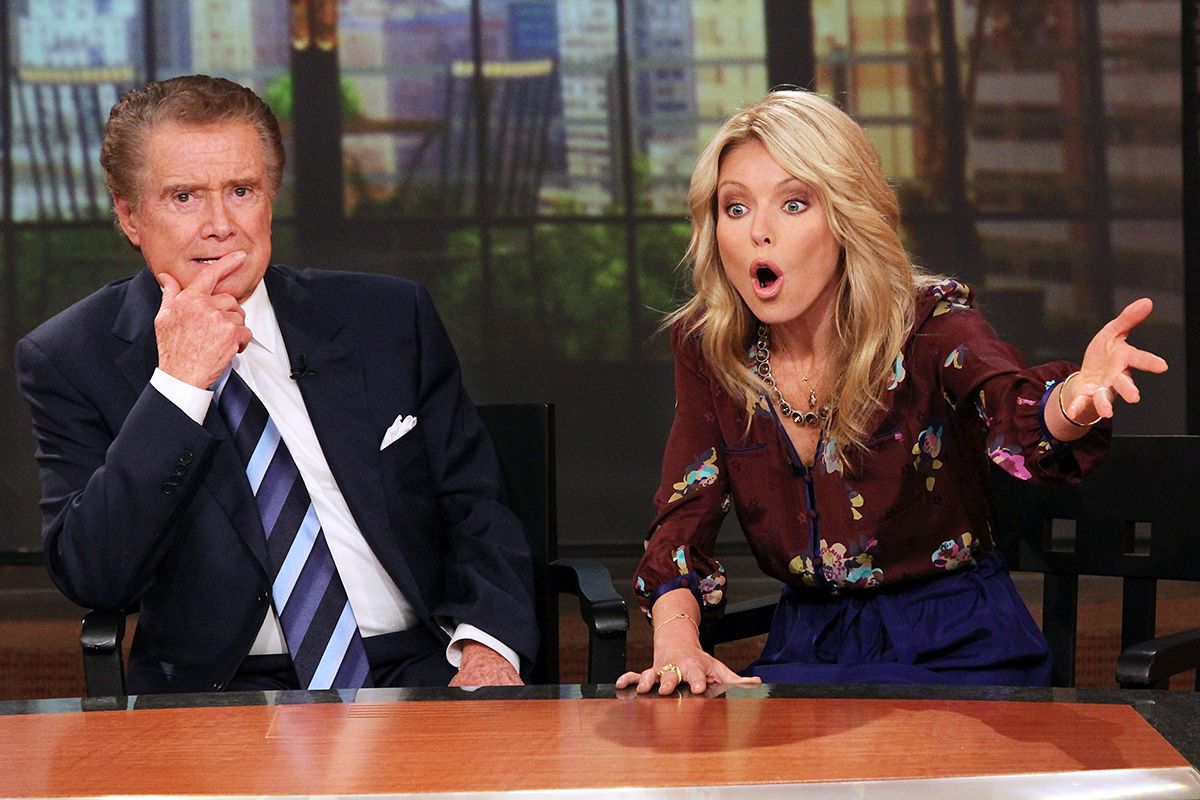 Also read: "He falls asleep constantly": Kelly Ripa Revealed Husband Mark Consuelos' Narcolepsy Risked His Career, Forced Him To Sleep in Awards Shows
After Ripa revealed the details of her relationship with Philbin in her memoir, Kathie Lee Gifford blasted her for making the late host rather a bad person in her story. But due to these rants, Ripa's memoir, Live Wire: Long-Winded Short Stories ended up doing even better in sales.
Source: YouTube