In 1998, a decade before Marvel Studios introduced us to Iron Man, the New Line Cinema did a fantastic job with the first Blade film. The film introduced Wesley Snipes as the vampire hunter. And the film was surprisingly a hit with fans and Wesely Snipes rocked his part.
The film's success led to another two movies and even a short-lived television series which quickly became a cult classic. But the casting also deserves some credits for the film's success. And with the upcoming MCU film, we would love to see a few actors from the original trilogy make a cameo with Mahershala Ali.
1. Wesley Snipes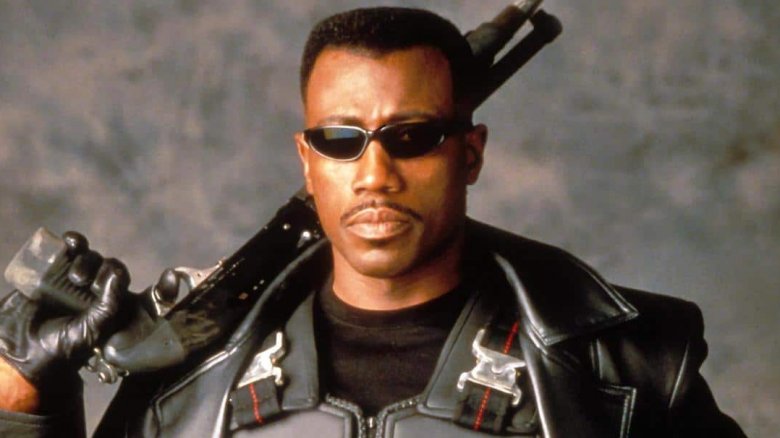 Wesley Snipes was so phenomenal as Blade, that it was quite hard to imagine someone else portraying the character. Snipes was already a well-known actor and even a martial artist of various disciplines which sort of made him tailor-made for the role of the vampire hunter. He was violent and even funny.
Snipes' portrayal of Blade was a super hit and fans would be elated to see him make some sort of appearance alongside Mahershala Ali (hopefully Marvel Studios makes this happen)
2. Jessica Biel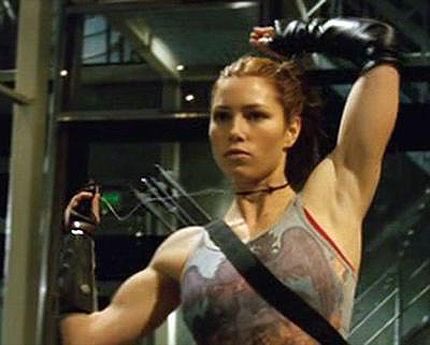 Jessica Biel played the role of Abigail; Abraham Whistler's daughter in Blade: Trinity. She was a member of Nightstalkers and teamed up with Blade on his mission against Dracula. She used her trademark bow to kill vampires. According to a story from the sets, Biel's extremely real archery skills cost the production a $300,000 camera. But it was completely worth it!
After portraying Abigail Whistler, Jessica Biel went on to be a part of many films and is an A-lister currently.
3. Ryan Reynolds
Deadpool has probably changed Ryan Reynolds' life and now he is one of the most social media-savvy celebrities and is not afraid to make a few jokes while promoting his Gin. But much before he did all this and played the lead in his not-so-famous movie; Green Lantern, Ryan Reynolds was a part of Blade: Trinity.
Maybe it is the ability or rather the gift which makes him mix action with comedy effortlessly and makes him perfect for the "Golden Age" of Comic Book Movies. He portrayed the role of the wise-cracking Nightstalker Hannibal King. It wasn't a breakout role as such, but he did a pretty decent job. Honestly, out of all the actors, Ryan Reynolds has a pretty solid chance to star with Mahershala Ali (in the future, if not in the upcoming film). Blade and Deadpool could even go against each other, showcasing some great sword fight with some great humor.
4. Patton Oswalt
Patton Oswalt is an American stand-up comedian but is also a comic book writer and a nerd. He has never been shy about his passion for the same. He has amazing wit and great political observations as well. In Blade: Trinity, he played the Nightstalker's resident weaponsmith aka Hedges.
He has also co-written (along with Geoff Johns and Brad Meltzer) Justice League: The Lightning Saga and he is well known for his portrayal of the Koenig brothers on Marvel's Agents of S.H.I.E.L.D as well. Marvel Studios could get him back to be a comic relief character in Mahershala Ali's portrayal of Blade.
5. N'Bushe Wright
N'Bushe Wright portrayed the hematologist, Dr. Karen Jenson. The character was specifically created for the film. She was dragged into the violent world after she was bitten by Deacon Frost's henchman Quinn. Wright's character ends up evolving into one of the most important characters of the film who weaponizes an anti-coagulant and also develops a cure for vampires.
Blade rebuffs her offers of a cure for his condition and she formulates a new and much more potent serum for him. She could maybe make an appearance as Dr. Karen Jenson or maybe as a professor?
Thanks for your feedback!