Brie Larson, the celebrated actress portraying Captain Marvel's evolving narrative post-The Marvels, emphasizing growth, relatability, and ongoing MCU discussions, promising exciting future developments.
Following her role in The Marvels, the eagerly awaited sequel to Captain Marvel, Larson shared details about Carol Danvers' development and teased what fans can anticipate in her future journey.
After the release of The Marvels, which showcased Larson's Carol Danvers teaming up with Kamala Khan and Captain Monica Rambeau, the Oscar-winning actress emphasized that Carol's story is far from over.
Brie Larson Expressed Her Views
Larson expressed her belief that there is still much unexplored territory within Carol's character while interviewing at (ET).
"I think there is still so much inside of Carol."
She explained, highlighting the depth of her character's journey in the MCU.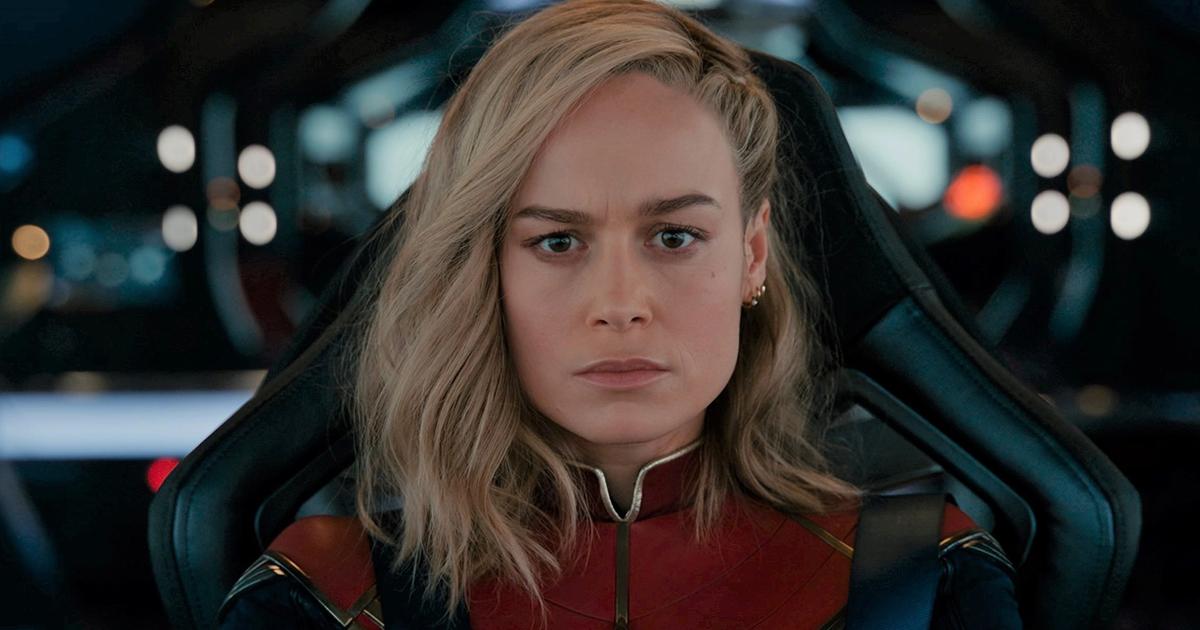 In the sequel, Carol Danvers begins living a solitary life in outer space but is eventually thrust into a super-powered trio with Kamala and Monica. This shift in dynamics, according to Larson, opens up new dimensions to Carol Danvers' personality. The actress particularly appreciated showcasing Carol Danvers' relatable side, beyond her role as a universe-saving superhero. From donning Crocs to experiencing emotional connections, Larson emphasized the multi-faceted nature of Carol Danvers.
A Glimpse into Carol Danvers' Growth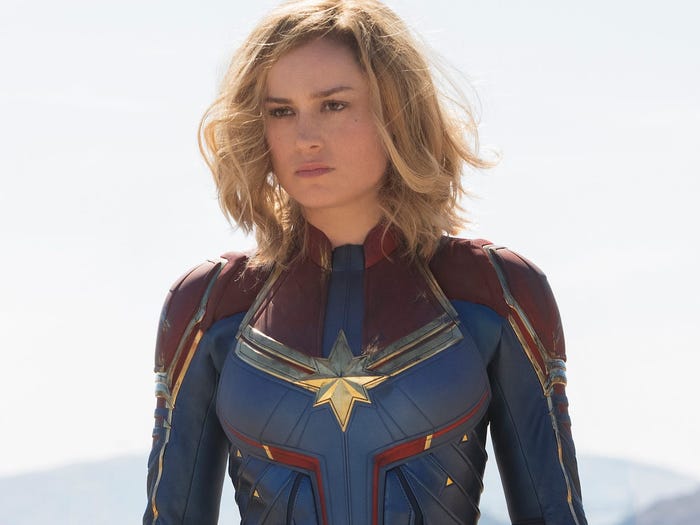 Larson highlighted the importance of portraying Carol Danvers' growth, both as a superhero and as an individual. The storyline in The Marvels allows Carol to let go of some of the burdensome responsibilities and connect with her humanity. She added that at ET:
"I just loved her letting the shoulders drop a little bit, and not need to feel like all the responsibility was on her," Larson noted.
This growth adds layers to Carol Danvers, making her a compelling character to follow.
Larson hinted at future plans in the MCU, mentioning ongoing discussions and developments. While she expressed a desire to share more, specific details remain under wraps. The anticipation surrounding Carol Danvers' next appearance in the MCU continues to build, keeping fans eager for the next chapter in her superhero journey.
The Marvels marks a significant evolution in Captain Marvel's character. Brie Larson, reprising her role as Carol Danvers, takes on a different aspect of the character, indicating a fresh portrayal and character development. This evolution suggests that fans can anticipate a dynamic and evolving Captain Marvel in this highly awaited sequel.
Also Read: The Marvels is as Bad as Eternals and Ant-Man 3: Brie Larson's Movie Makes an Unwanted MCU Record
The movie explores the intertwining powers of Captain Marvel, Ms. Marvel (Iman Vellani), and Monica Rambeau (Teyonah Parris) as they unite to save the universe. The collaborative efforts of these three powerful characters promise a thrilling cinematic experience, showcasing the diversity of their abilities and the challenges they face together.
Future Prospects and Beyond The Marvels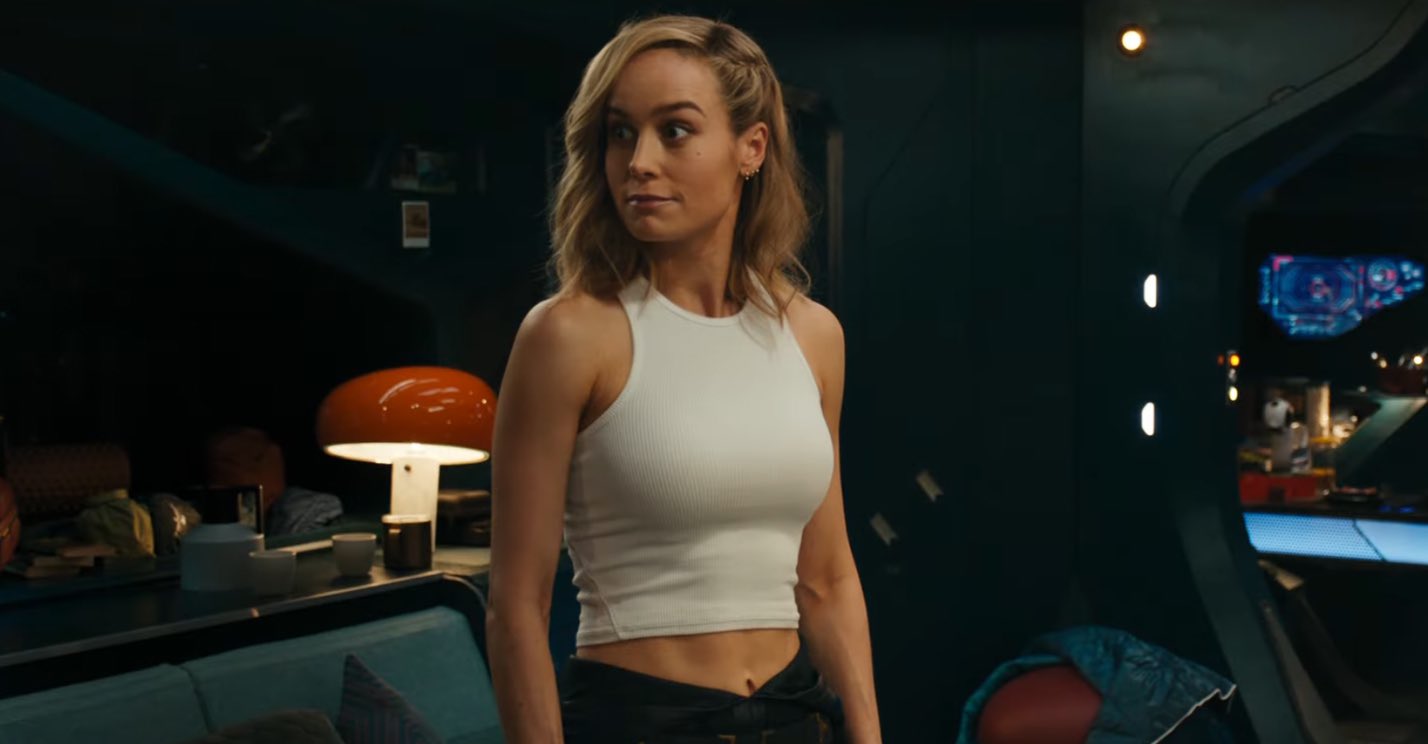 While Larson isn't currently confirmed for specific future projects, her comments imply ongoing discussions about Carol Danvers' role in the MCU. The actress expressed her enthusiasm for the character's continuous growth, stating at ET:
"I think there is just so much more to go."
This sentiment hints at the expansive potential for Carol's storyline, teasing fans with the promise of further developments.
In addition to her Marvel commitments, Larson has been garnering acclaim for her role in the Apple TV+ series, Lessons in Chemistry. Playing the character Elizabeth Zott, a blacklisted chemist and single mother, Larson not only stars in the show but also serves as an executive producer. Her dedication to the series reflects a challenging yet thrilling experience, showcasing Larson's versatility as both an actress and a creative force behind the scenes.
While The Marvels faced challenges, it's essential to note that opinions on its success vary. Some viewers appreciated the fresh portrayal of Captain Marvel and the collaborative dynamic with Ms. Marvel and Monica Rambeau. However, like any creative endeavor, opinions on the film's reception are subjective, and it sparked diverse discussions among fans and critics alike.
Also Read: The Marvels Director Calls Critics & Violent and Racist, After Awful Backlash Over Brie Larson's Worst MCU Movie So Far
Brie Larson's recent statements and the release of The Marvels affirm that Captain Marvel's story is far from over in the MCU. The exploration of Carol Danvers' character, coupled with the dynamic developments in The Marvels, sets the stage for an exciting future in the Marvel Cinematic Universe. As fans eagerly await further announcements and revelations, one thing is clear – Captain Marvel's journey is poised to captivate audiences in new and unexpected ways.
The Marvels is currently in theaters. Lessons in Chemistry is available for streaming on Apple TV+, with the season 1 finale set to stream on Nov. 24.
Thanks for your feedback!