Johnny Depp might have won the defamation trial against Amber Heard, but anything he touches still becomes a subject of controversy. That is what happened to Rihanna's Savage X Fenty show after she invited the Pirates of the Caribbean actor to make a cameo on her fashion show.
Depp shared a reel on Instagram donning Savage X Fenty's loungewear, staring intensely into the camera while being surrounded by technicolor lights. He flaunted shades, with silver chains and an open button-down shirt, along with silver bracelets. However, the collaboration has gotten tons of backlash, and now even Rihanna is facing the public's ire.
Rihanna's Savage X Fenty show invites controversy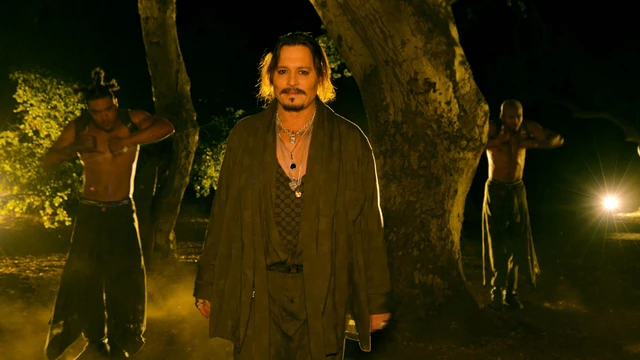 Johnny Depp shared a 40-second video on his Instagram handle, teasing his cameo in Rihanna's Savage X Fenty show that is now streaming on Amazon Prime Video. He captioned the post,
"Thank you @badgalriri #SAVAGEFENTYSHOW Vol.4 Out Now @primevideo".
The entire move has met with mostly criticism and people are appalled that the Diamonds singer even thought of collaborating with someone who faces serious domestic abuse allegations. What makes the situation worse for the Barbadian singer is that Depp is also one of the first men who have collaborated with the brand in such a capacity. According to TMZ, the Charlie and the Chocolate Factory actor happens to be the "first male in Savage X Fenty show history to take the role."
Social media has been abuzz with judgments for Rihanna ever since the news went public. One Twitter user wrote, "You'd think of all people, rihanna, would know better than to invite johnny depp to anything."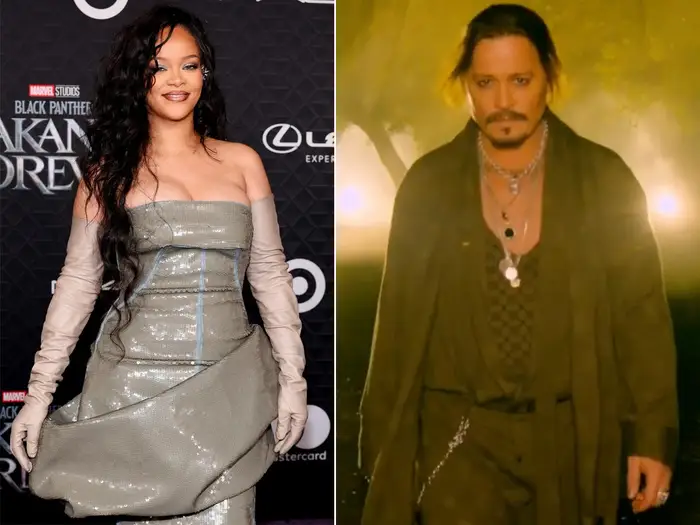 Also Read: "He Does Enjoys His Women": Johnny Depp and His New Girlfriend Joelle Rich Are Still Crazy About Each Other as They Shut Down the Breakup Rumors
Another fan commented, "She's been cool with some problematic people before. But touching Johnny depp seems wild to me. Especially with what she went through".
And a third wrote, "Never expected such a powerful woman to succumb to the #MeToo backlash. Really disappointing".
Rihanna has not responded to the hate or made any statement addressing the issue, but the billionaire might be at a dearth of words since initially, she was "excited to make it [the cameo] happen." And now, it seems to have blown in her face.
Also Read: "I won't be wearing it anymore": Rihanna Gets Snubbed By Olly Alexander For Collaborating With Johnny Depp as British Singer is Team Pro-Amber Heard
Johnny Depp finds an ally in Paris Hilton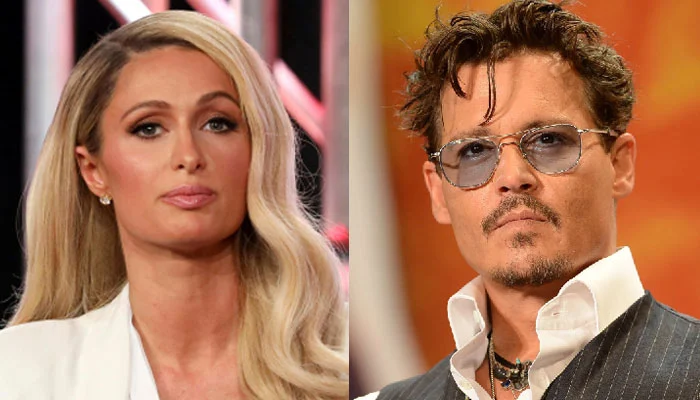 However, there is one celebrity who still stands by the 59-year-old. Depp's Instagram post amassed over a million likes, and many comments but one comment that stood out was from none other than Paris Hilton.
The hotel heiress dropped a fire emoji on the video, which was enough to reinstate her support towards the controversial actor, and Rihanna as well. It might just be one emoticon but something as little as that is hint enough about whose side she is on.
Also Read: 'She's crazy about him. He does enjoy his women': Johnny Depp Reportedly Never Broke Up With Lawyer Girlfriend Joelle Rich Because She's Way Too Crazy About Depp To Let Him Go