Cara Delevingne has been in the spotlight for her health issues. She had been spotted a few times in a bizarre condition that concerned many about the model. However, things are tending to the positive side as she looked much healthier than the public appearances she was spotted in September this year.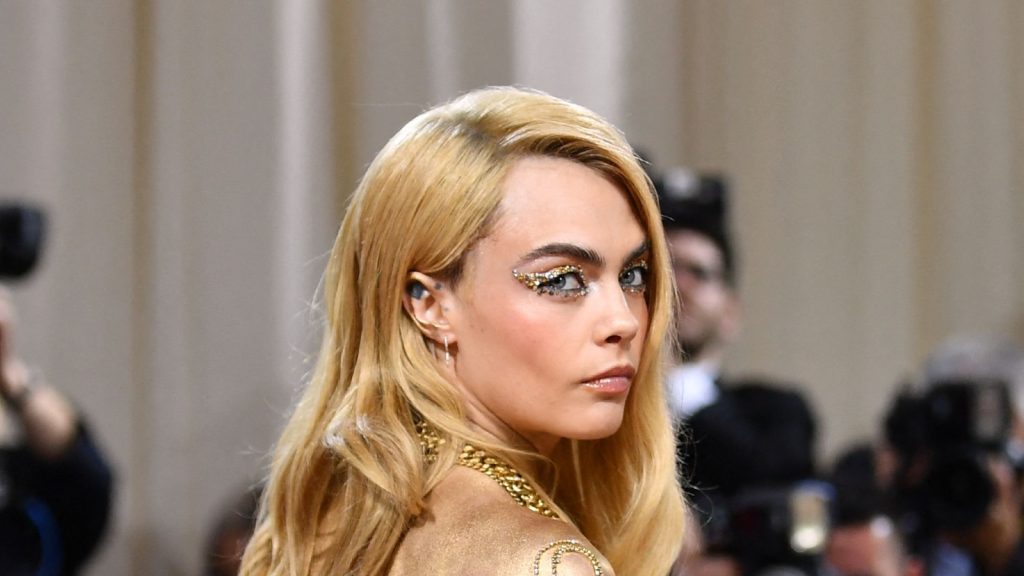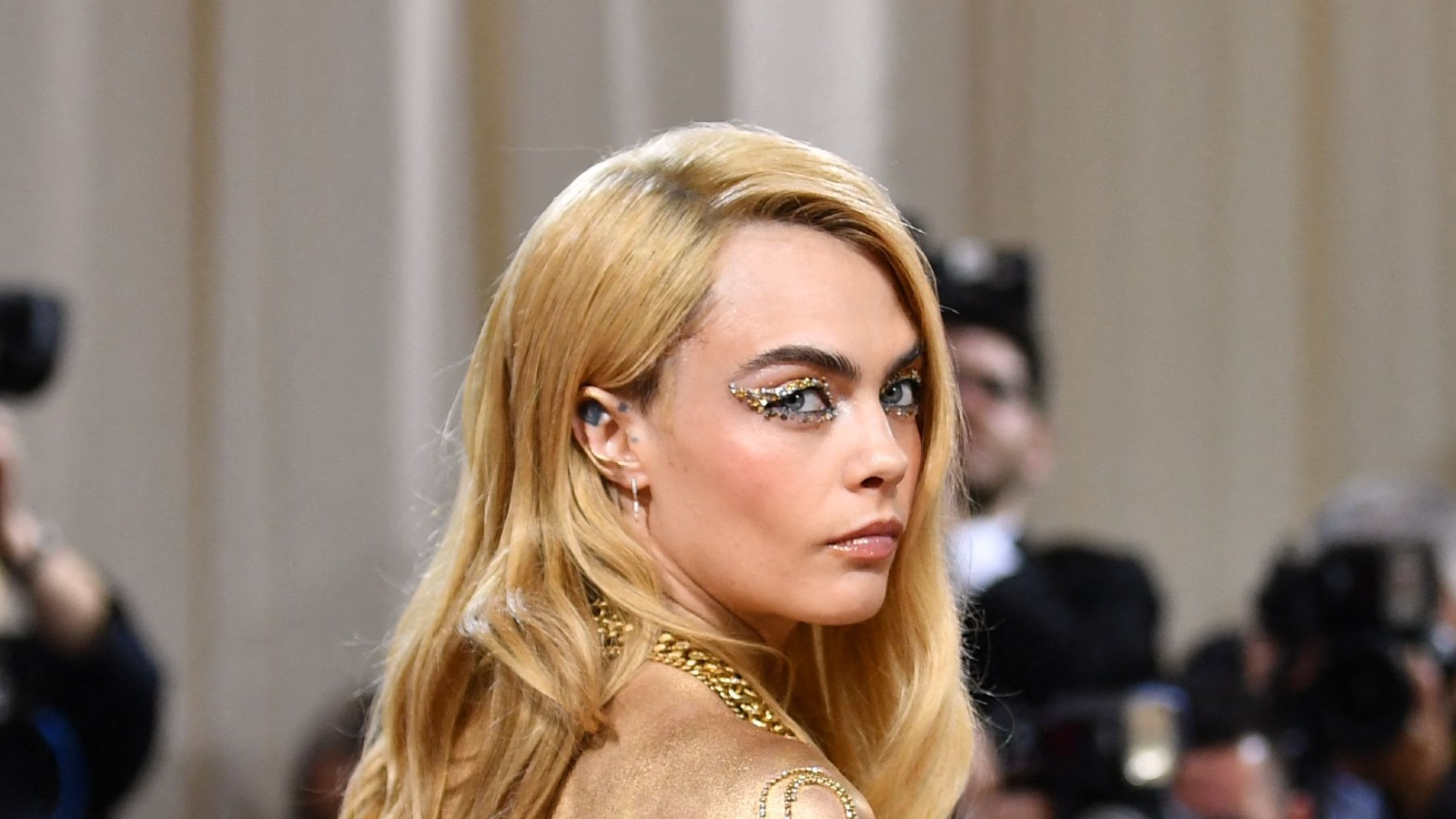 Also Read: Amber Heard's Alleged Ex Cara Delevingne Revealed Her Psoriasis Struggle Made Kate Moss Scream 'This is Horrible'
She made headlines in early September this year for displaying erratic behavior that was linked to her substance abuse claims. She was also reportedly romantically linked with the infamous actress Amber Heard during the latter's battle with her ex-husband Johnny Depp.
Cara Delevingne Attended The Fremantle Photocall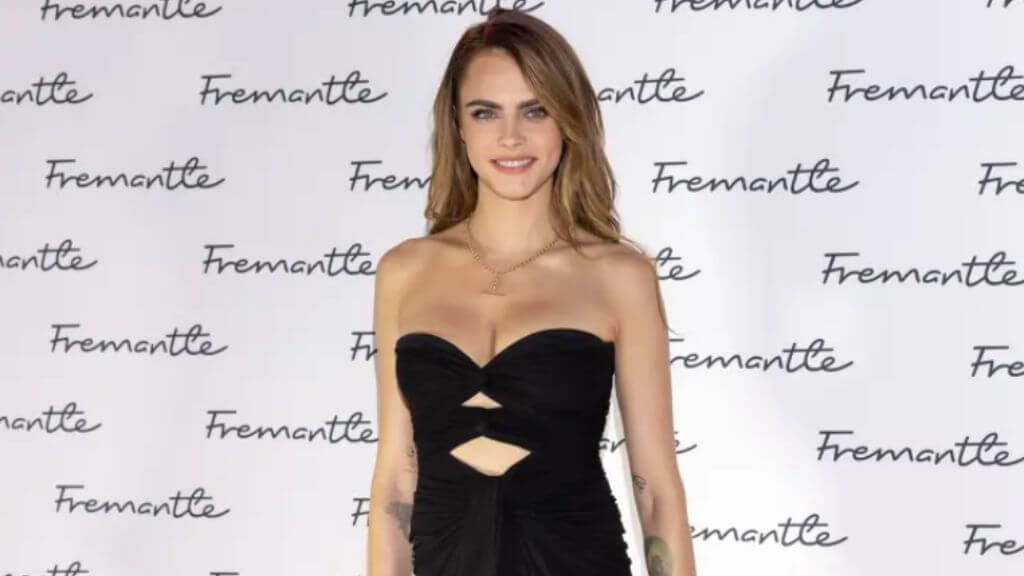 Also Read: Selena Gomez Kissing Amber Heard's Alleged Ex-Partner Cara Delevingne Sparks Dating Rumors After Duo Appeared In 'Only Murders in the Building'
The 31-year-old English model, Cara Delevingne, on Monday, attended the Fremantle Photocall as part of the MIPCOM 2022 at Cannes. She appeared healthy and flaunted her elegant look on the red carpet.
She wore a black strapless dress along with matching pointed-toe footwear and a simple gold necklace. She elevated her look with smokey eye makeup with nude lipstick.
Before this appearance, she appeared for a Paris Fashion Week event that debuted designs from her Cara Loves Karl collaboration with Chanel's late creative director, Karl Lagerfeld.
Her Disheveled Behavior Was Observed This September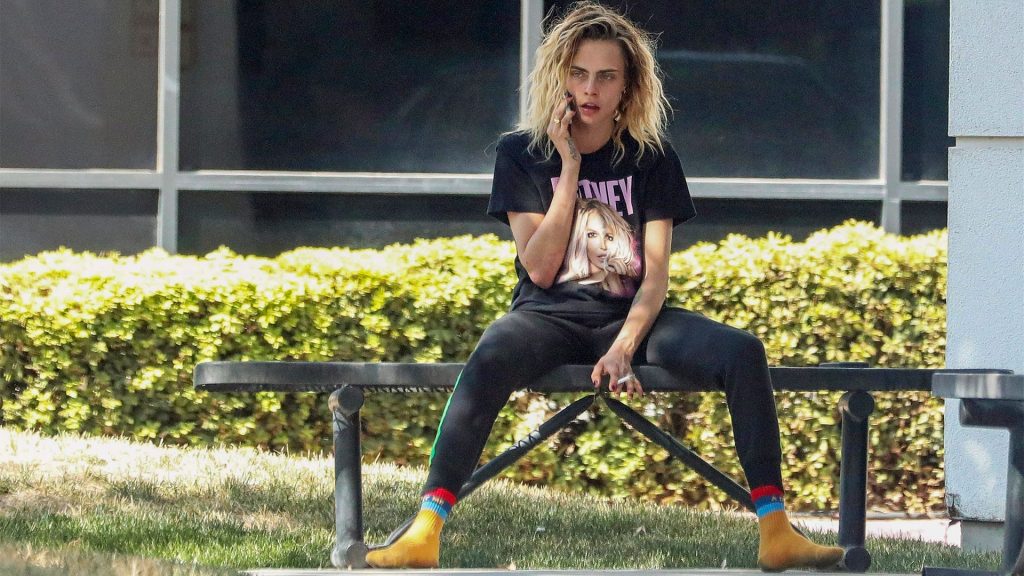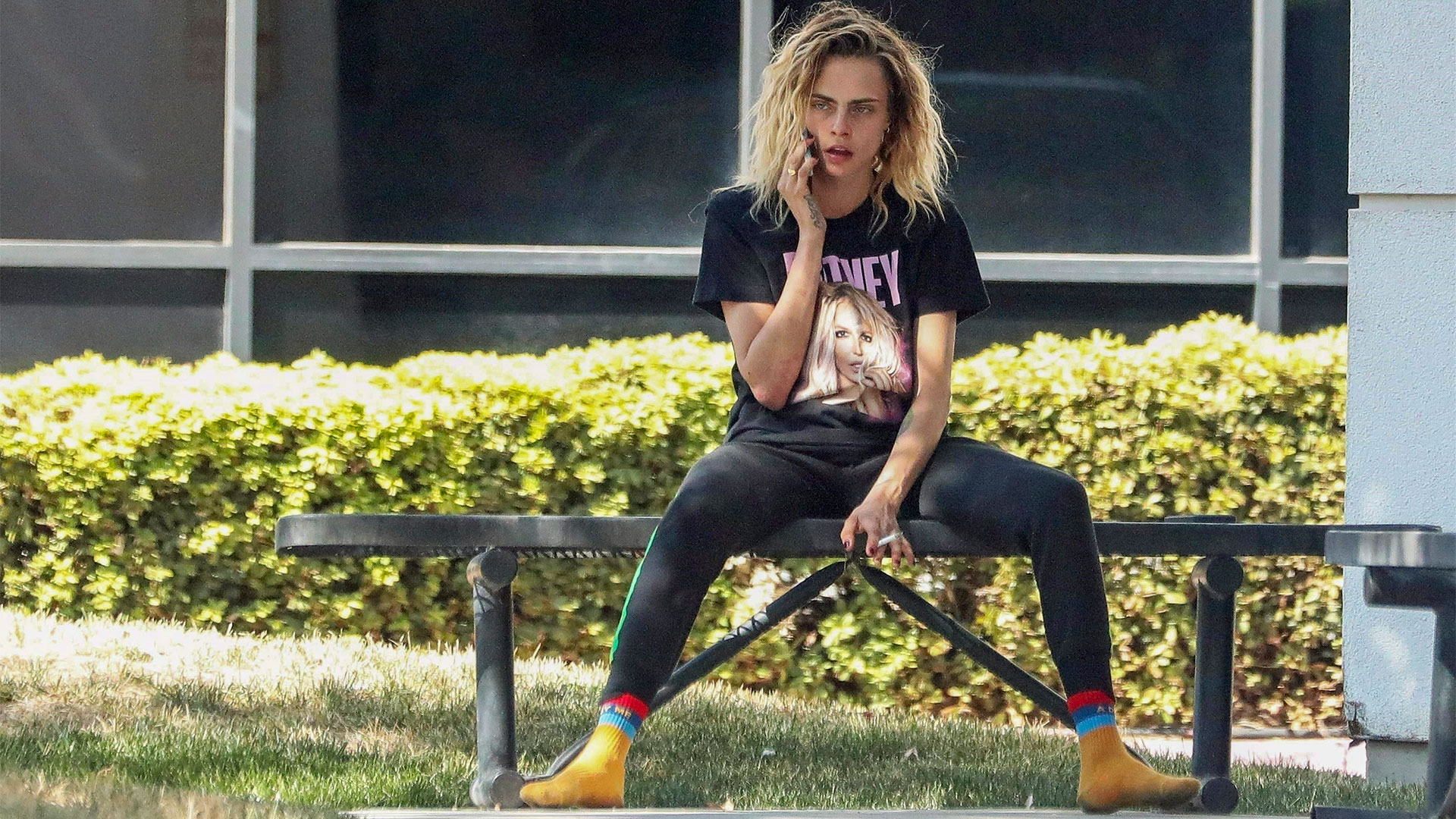 Also Read: Margot Robbie and Cara Delevingne Attacked By Paparazzi in Argentina, Left 'Harley Quinn' Actress Nearly Hanging in the Car Clutching For Dear Life
This early September, she made headlines concerning her physical appearance and well-being after being spotted at California's Van Nuys Airport.
Her behavior was quite erratic as she was spotted barefoot with cigarettes and using her phone, which she dropped many times. Not just that, missing her own event added more fuel to the alarming activities she was linked with.
Not long after that, Margot Robbie was spotted leaving her home and was reportedly upset about the actress' health condition. TMZ reported that her social circle is worried about her regarding her mental health and substance abuse issues.
Her Relation With Amber Heard!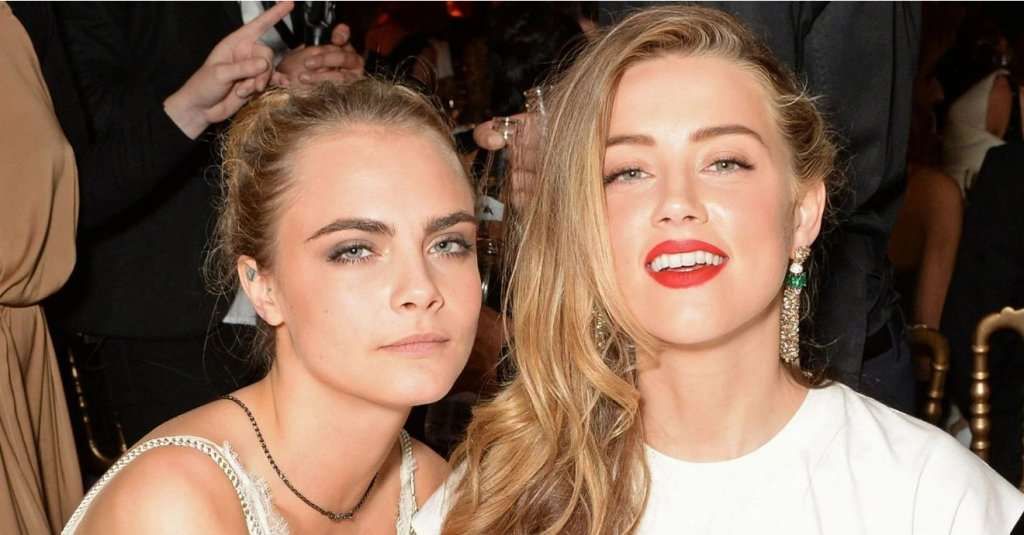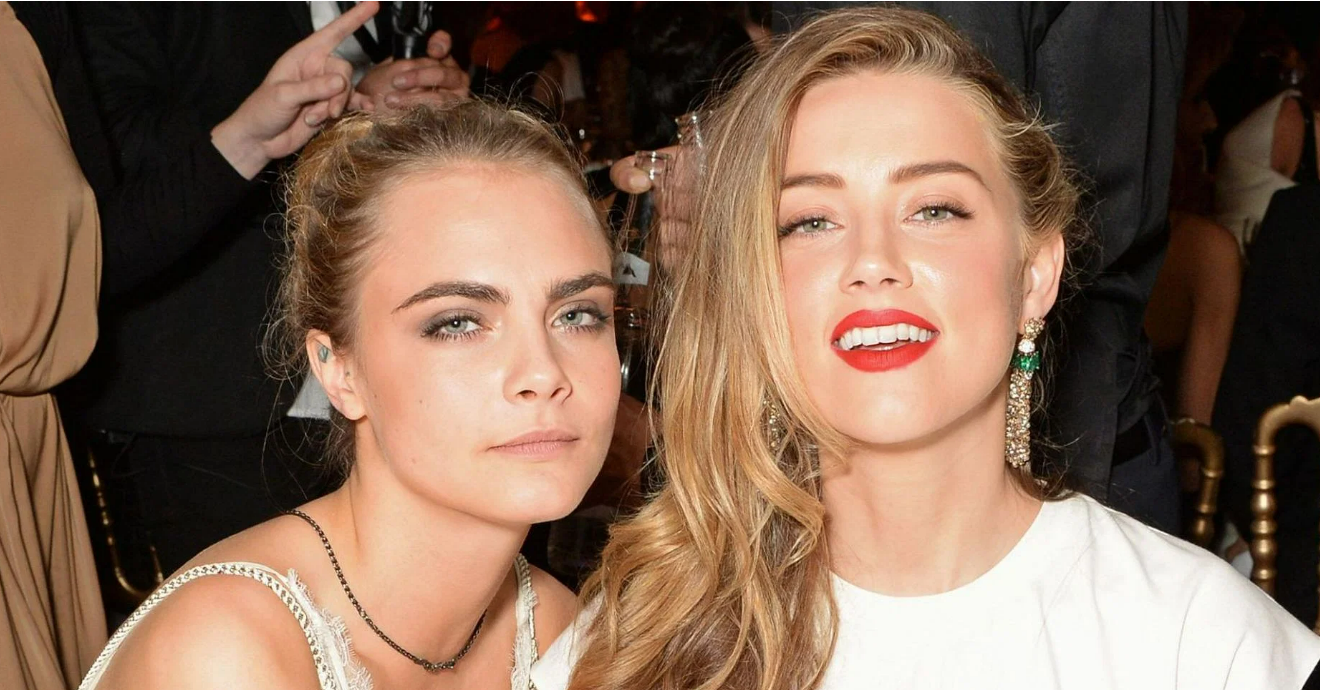 She garnered the limelight when she was first romantically linked with Amber Heard.
She had been friends with the Aquaman actress for a long time however things took a turn when one of Amber's friends stated that the actress had cheated on her ex-husband Johnny Depp with the model.
As per Marca, columnist Jessica Reed Krauss talked about their relationship. She stated that the duo is "romantically involved" with each other.
She also accused Heard of encouraging Delevingne's substance abuse as she used to organize Hollywood s*x parties which reportedly had a consumption of the substances. The columnist also added that the Aquaman star would introduce the model to a couple of billionaire tech clients at the party.
Source: PageSix