Chase Sui Wonders, who stars in Bupkis and Bodies, Bodies, Bodies alongside boyfriend Pete Davidson, recently detailed their relationship both on and off-screen. While applauding the SNL star for his performance and demeanor, the 26-year-old actress and comedian appeared calm and assured in a seductive campaign that showed her funny personality and dominating body. The gorgeous brunette enthused about working with the former cast member of Saturday Night Live but added that their public romance is a "sacred" one.
Also Read: Pete Davidson, Chase Sui Wonders Stun Fans With Intense PDA Session at Their Own Series Premiere
"We are very open with each other": Chase Sui Wonders Shares Insight Into Her Relationship
When they were cast as a pair in the 2020 movie Bodies Bodies Bodies, Sui Wonders and Davidson first got to know one another. Later, they would collaborate once more on Davidson's comedy Bupkis, which was partially based on his life. They perform as an intermittent pair.
In a new interview with Nylon magazine, Chase Sui Wonders said that their partnership is a "sacred" one, adding that she and the Bupkis star talk about "everything."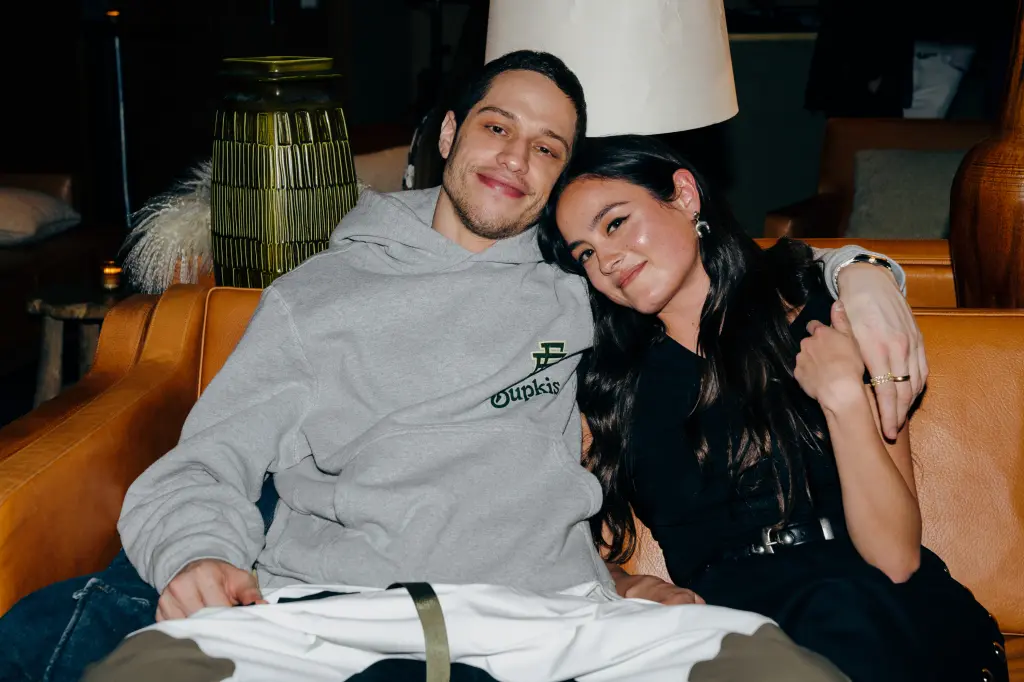 "We talk about everything, and we are very open with each other about everything, and it feels like what's happening in our relationship is very sacred," Wonders says.
The two exuded confidence and coolness in a sultry campaign that praised the SNL actor for his performance and persona while highlighting her fun nature and domineering figure.
The actress from Out of the Blue said. "We were close quickly on Bodies, and it was clear from the start that we would get along great. Acting alongside him is one of my favorite things to do since he is such a pro. When I stepped on Bupkis, it felt as though we were flowing once more."
Numerous of Davidson's previous relationships, such as his flirtation with Kim Kardashian and brief engagement with Ariana Grande, have garnered media attention. Sui Wonders claimed that despite the continual attention, her boyfriend keeps her out of the media spotlight.
"The first initial shock was super disorienting, but after that it just becomes… it's like a video game," she shared. "It feels like another weird player came into the video game. I feel like I'm still on my own path. My life hasn't changed that much."
The actress portrays Nikki, Davidson's on-again, off-again girlfriend in Bupkis. She values the realism of the connection since it offers viewers a totally different insight into his love life.
On his end, Davidson has been quiet about their relationship. The Bupkis premiere in April, he spoke with Entertainment Tonight and referred to Wonders as "the best."
"She's the best actress," Davidson said of Wonders. "She's gonna crush. She's got a lot of cool stuff going so… I had a blast."
Although the two fell in love while filming Bodies, Bodies, Bodies in 2021, romance rumors didn't start until December 2022—significantly four months after Davidson's breakup with Kim Kardashian.
Also Read: "She's the best actress: Pete Davidson Shrugs off Kim Kardashian's Acting Career While Talking About Chase Sui Wonders
Pete Davidson & Chase Sui Wonders' Relationship
The former Saturday Night Live cast member and Wonders connected while filming Bodies, Bodies, Bodies in 2021, but they didn't start dating for another two years. Their shot but sweet romance chronology includes trips to Hawaii filled with PDA, Rangers games, and even another appearance together in Davidson's 2023 comedy series Bupkis. They also seem to maintain a low profile.
The two fueled romance speculations in late 2022 when they went to a New York Rangers game together with Rachel Sennott, another cast member. In January 2023, they fuelled more dating speculations when they were spotted cuddling up together while out and about in Brooklyn, New York.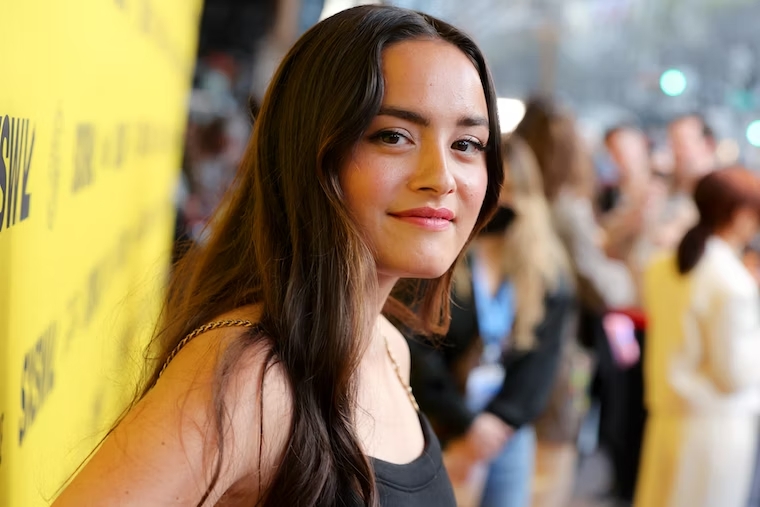 Since then, countless pictures of the couple holding hands and kissing have been taken. Davidson and Wonders enjoyed some travel time together and flew to Hawaii for a relaxed vacation in addition to their day trips and date nights.
"I love love," The Marmaduke star confessed in a February 2020 interview with Charlamagne Tha God. "That's how I grew up. Just my mom, my sister — I didn't have a man around the house, so I was just like, 'When am I going to find my Princess Charming?' That's all I've ever wanted."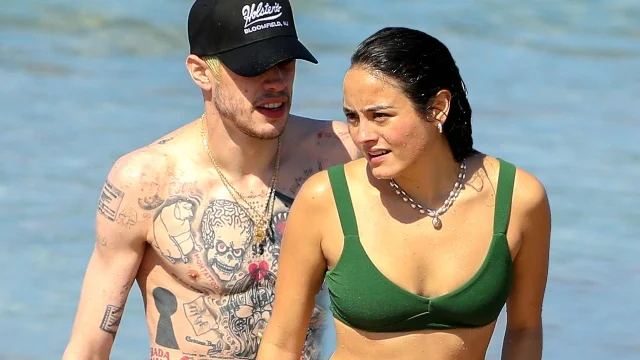 Prior to Chase Sui Wonders, the King of Staten Island star has been involved in several high-profile relationships, including Ariana Grande, Kim Kardashian, and Emily Ratajkowski.
Bupkis is available to stream on Peacock From 4th May 2023.
Also Read: Pete Davidson Makes it Official With Chase Sui, Easily Moves On From Emily Ratajkowski After Fiery Fling
Source: Page Six