Kevin Costner has been in show business for more than four decades now and has won numerous accolades including two Academy Awards and three Golden Globe awards. Recently, he has been making headlines due to the long-running legal battle with his wife Christine Baumgartner for divorce. The couple had been married for nineteen years.
Following his divorce from his first wife Cindy Silva in 1994 after 16 years of marriage, Kevin Costner married Baumgartner in 2004 and allegedly, had a happily married life until November 2022 when he spoke rather affectionately about his wife. Surprisingly, in May 2023, Christine Baumgartner filed for divorce from the Yellowstone actor. In a recent report, it has been revealed that she has regrets about the divorce that has now been settled.
Read More: Kevin Costner's Yellowstone Salary: 5 Actors Who Earn More Money than Kevin Costner For TV Shows
Kevin Costner's Ex-wife Has Major Regret About The Divorce
Divorces have always been a messy affair when it comes to Hollywood celebrities, not only because they are highly publicized but also because there are hefty sums of money involved. However, most celebrities have had iron-clad prenuptial agreements which save them from the drama. Although Kevin Costner and Christine Baumgartner stood no exception to this, they had a long court battle that ended up in a settlement recently.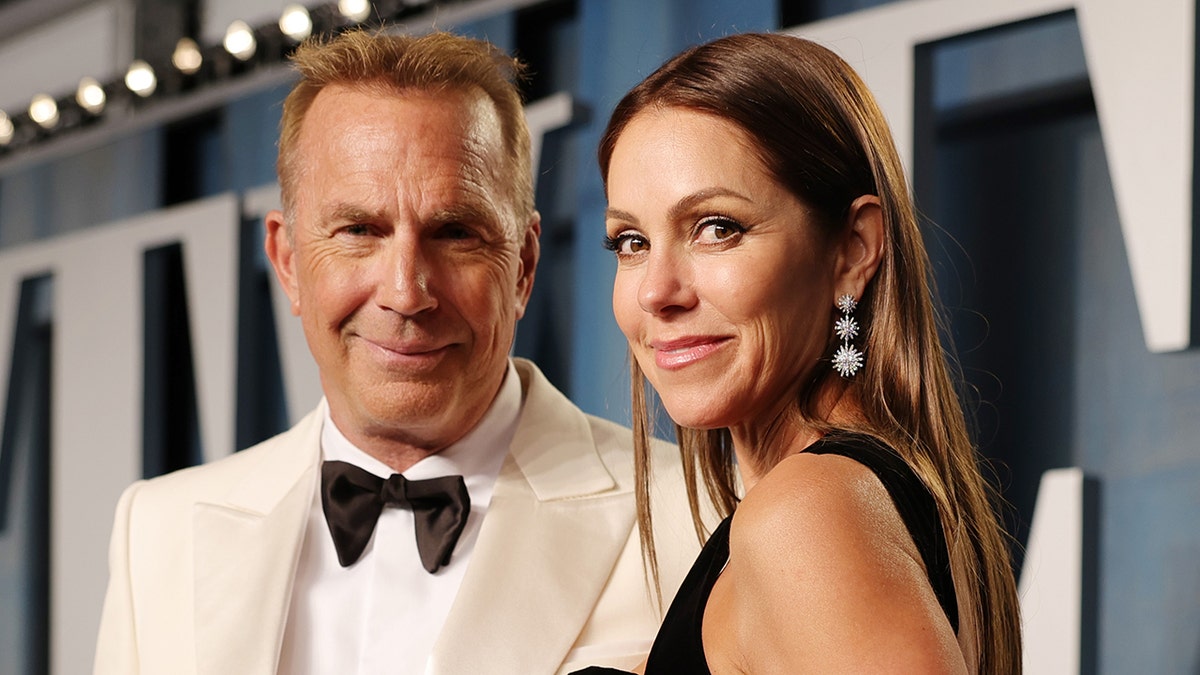 The actor's marriage with his first wife was concluded with a $80 million settlement. Baumgartner and Costner had been fighting a legal battle over their prenup as she requested spousal support and a child support system for the three kids the couple share, namely sons Cayden Wyatt and Hayes Logan, and daughter Grace Avery.
The Dance with Wolves actor's legal team has managed to cut down on the child support system, and Christine Baumgartner has had to back down. She regrets her decision about the divorce according to insiders who had been in talks with RadarOnline. They said:
"She's kicking herself for forcing Kevin to agree to a divorce when she was living the high life with unlimited funds at her disposal, and everything paid for by her husband."
The legal battle ended with the judge ordering Costner to pay $63, 000 dollars for supporting his ex, and also that Baumgarten would not only have to return the $1.5 million that she was paid after the split but should shoulder her ex-husband's legal expenses regarding the divorce.
Read More: Kevin Costner Blew Away $24M Pay-Check for Yellowstone After Actor Couldn't Stand Taylor Sheridan's Authoritarian Rule
Kevin Costner and Christine Baumgartner Have Finally Separated
Kevin Costner and Christine Baumgartner had met for the first time when the Field of Dreams star was still married to his first wife. Having started dating in 1998, the couple got married in 2004 and had their first child less than 3 years later, although Costner had previously expressed his hesitation about getting married and having more children.
Read More: $129,000 Per Month is Not Fair, Christine Baumgartner Demands More Money From Ex-husband Kevin Costner to Keep Her Children Comfortable
In May 2023, Baumgartner filed for divorce from Costner but was unwilling to vacate their marital home in Santa Barbara, California even though the actor had offered to pay for her moving and rental expenses. The court ordered her to leave the house by the end of July. There was a lot of legal back and forth between them before the divorce was finally settled as reported by TMZ on September 19.
Source: RadarOnline
Thanks for your feedback!