Lana Condor's interview from Live with Kelly and Ryan in 2021 is again in the talks and has brought troubles for Kelly Ripa. Content creator Isla Vu shared parts from the interview to address the topic of adoption and the thoughts surrounding it. She also slammed host Kelly Ripa for her comments about Condor's adoption story. After the topic was brought to limelight there has been mixed reactions from viewers.
While some agree with Vu's perceptions while others feel that back then Kelly Ripa had no intentions to hurt the sentiments or make any comment in the negative sense.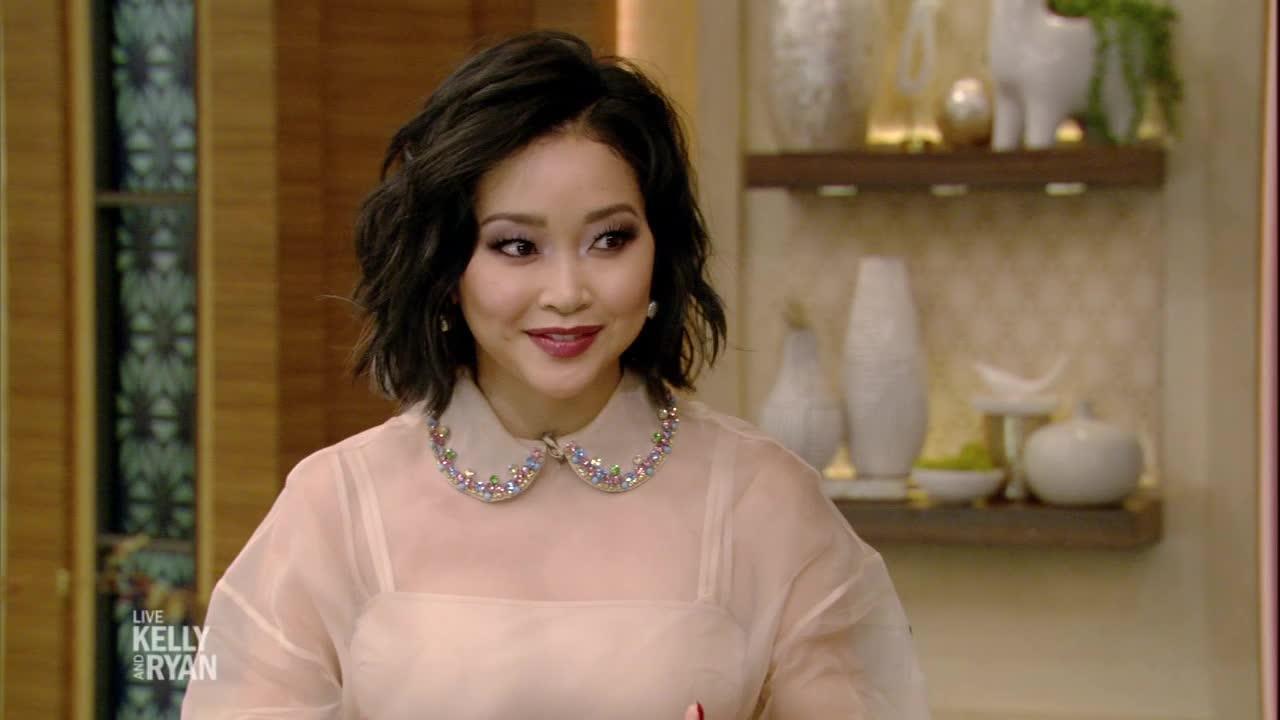 Vu speaks about the glorification of adoption and that every child does not have the same experience after adoption. While it may be a good one for some, most of them struggle with the trauma lifelong.
Also, read- "You just love that you don't have to do it anymore": Ryan Seacrest Humiliates Kelly Ripa and Mark Consuelos After 'Live' Suffers from His Mercurial Absence.
Kelly Ripa's Interaction With Lana Condor On the Show
To All the Boys I've Loved Before actress Lana Condor appeared on an episode of Live with Kelly and Ryan in 2021. During the interview, Condor revealed details about her adoption and shared that she and her brother Arthur Condor were adopted. They both were adopted at a very young age from Vietnam and brought to America. 
Condor then informed that before the Covid-19 pandemic, she got the chance to work with Michelle Obama's foundation in Vietnam, and during the trip her family accompanied her and they even visited the orphanage from where Condor and her brother were adopted.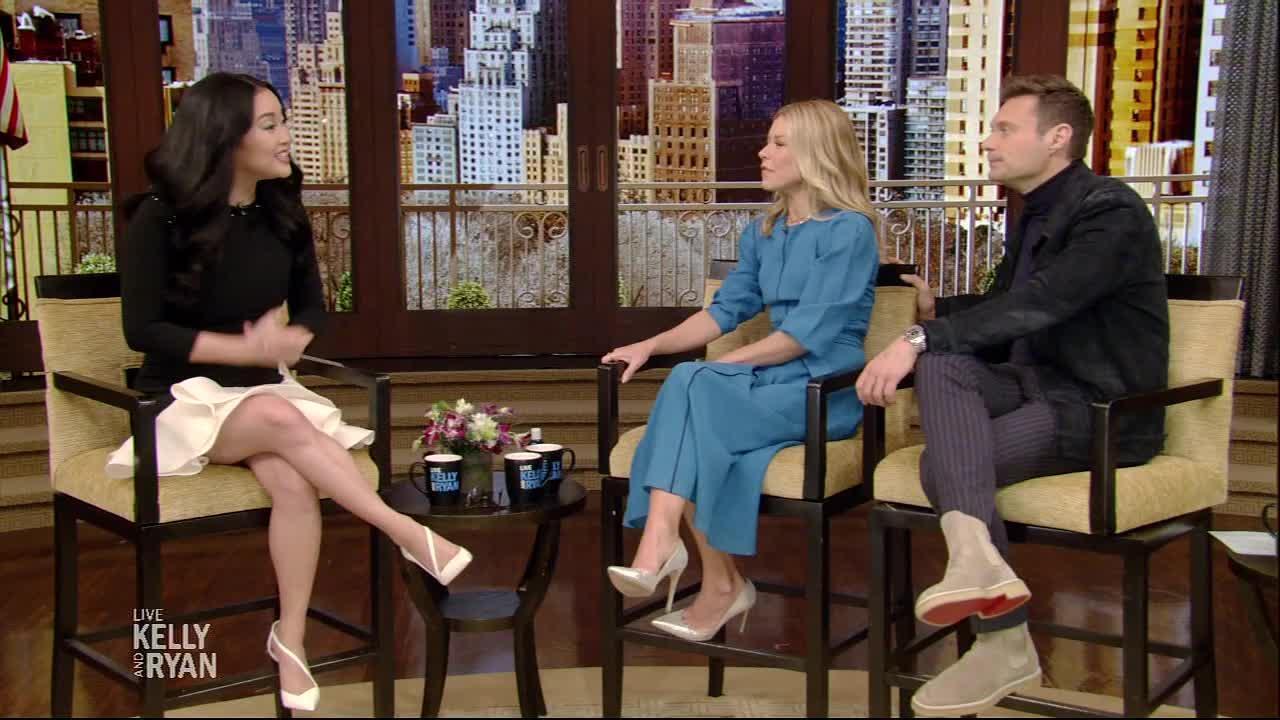 After hearing Lana Condor's adoption story, host Kelly Ripa responded saying that she was so choked up about all this. Her next words were, "They must look at you and just think, 'My goodness, so much started right here, in this place where, you know, there's so much hopelessness in the world, and yet so much hope to come out of that orphanage," Ripa said. "And they knew the moment they saw you, right? It's like you were born for them. You were just waiting."
Also, read- "They love that": Kelly Ripa and Mark Consuelos Reveal They 'French Kiss' In Front of Their Kids to Disgust Them.
Why Were Kelly Ripa's Comments Criticized?
Asian American content creator Isla Vu recently took to her TikTok account and shared her thoughts about the 2021 interview, and in particular, Ripa's comments. Prior to bringing her perspective, Vu acknowledged that Condor's adoption experience is rightfully her own.
Vu shared as to why she is bringing this episode up again saying, "I just want to bring awareness to why conversations like this can feed the misperception that we have painted surrounding adoption." She then explained that the separation of a child from their biological parents can be traumatic.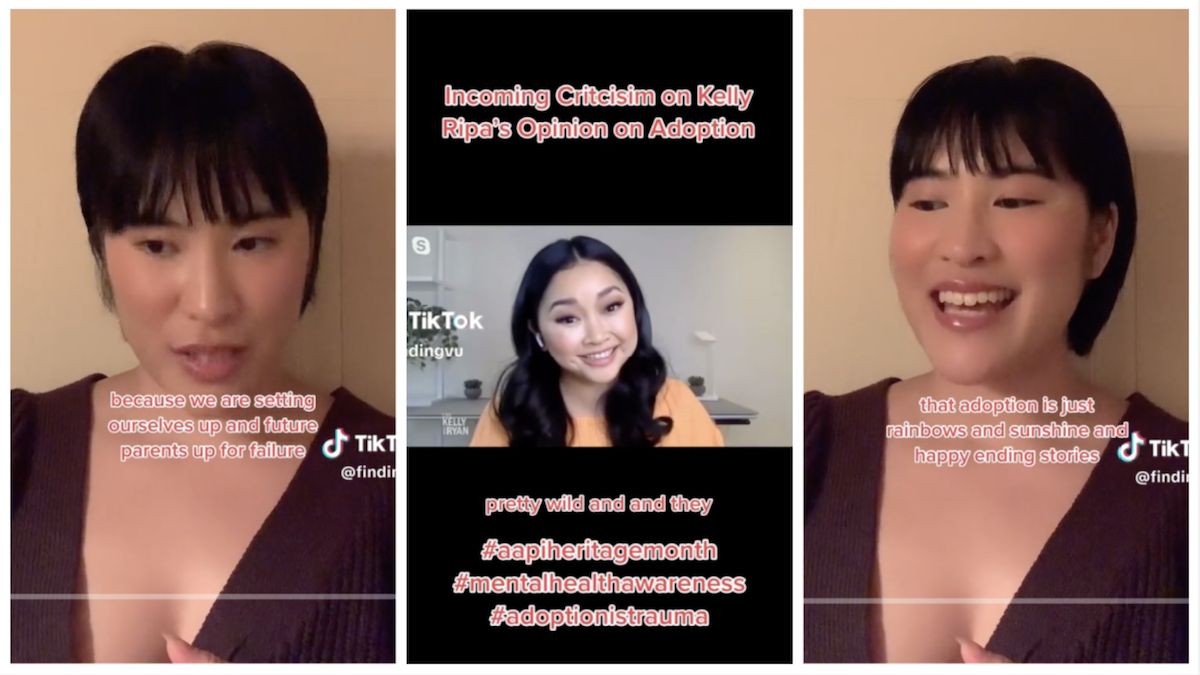 Vu continued,
"And it is important for us to change how we talk about adoption and the pictures we paint about adoption because we are setting ourselves up and future parents up for failure when we pretend that adoption is just rainbows and sunshine and happy ending stories."
Vu's video has stirred a conversation around adoption and the language related to it. She took to the platform to elaborate on her thoughts about adoption and how it is generalized in the media.
Also, read- "You like to blame the woman": Kelly Ripa Calls Out Husband Mark Consuelos Over His Horrific Past Relationship With Ex-girlfriends on Live.
Source: Yahoo