Siblings are always supposed to be close to each other metaphorically if one would say. However, Kim Kardashian and her sibling, Khloe Kardashian took things way too seriously as the new snaps of the Kardashians are making the Internet feel cringy. The famous clan is quite known for their bold personalities and tons of relationship drama, however, their new pictures have shocked the world.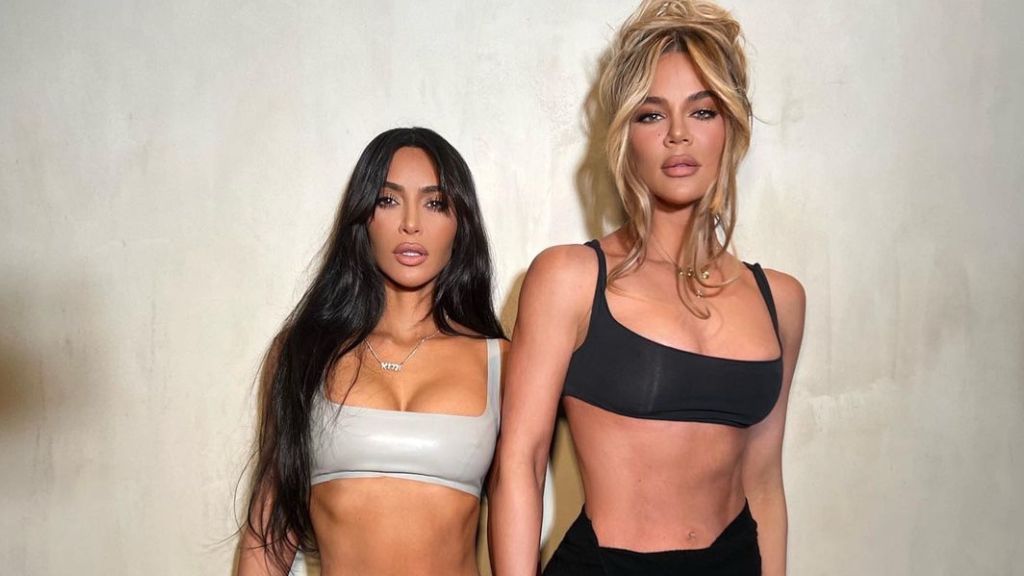 Also Read: Kim Kardashian Trolled for Making 4 Cameramen Follow Her into a Pub to Film Her Drinking Beer on St. Patrick's Day
The Kardashian sisters share quite a strong bond which was even admitted by their eldest sibling, Kourtney Kardashian. The duo recently went on an outing to enjoy quality time with each other in Cabo San Lucas, Mexico however their bizarre pictures of their time are giving off different vibes.
Kim Kardashian and Khloe Kardashian Recently Enjoyed The Mexican Sunshine!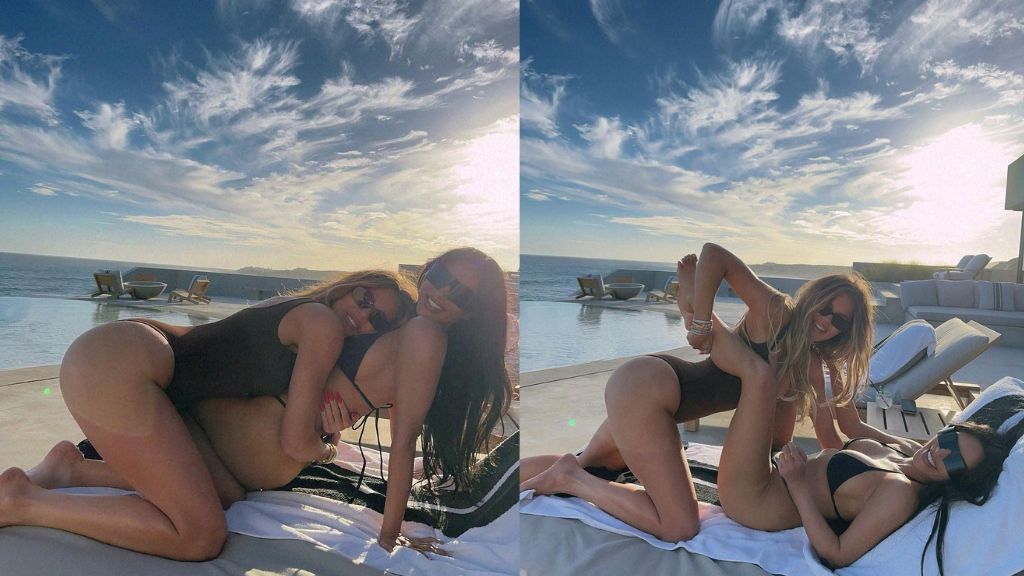 Also Read: Kim Kardashian Reportedly Felt Insulted After Not Getting Invited to Star Studded Met Gala Event
The Kardashian siblings were recently spotted taking a small break in Cabo. They spend quality time in Cabo San Lucas, Mexico as Kim Kardashian and her sister, Khloe Kardashian shared a series of pictures on their Instagram accounts with their followers.
The 42-year-old socialite adorned a black bikini which highlighted her toned physique, while her sister went for a brown ensemble that complimented her body. For the pictures, the former was spotted lying on the sun lounger meanwhile the Good American founder was snapped embracing her. In another, she was spotted being wrapped between the SKIMS founder's legs.
The snaps were quite off given their positions as per the netizens. They were puzzled by the situation altogether due to the photos posted by the socialites.
Internet Reacts to The Kardashian Sisters' Recent Instagram Photos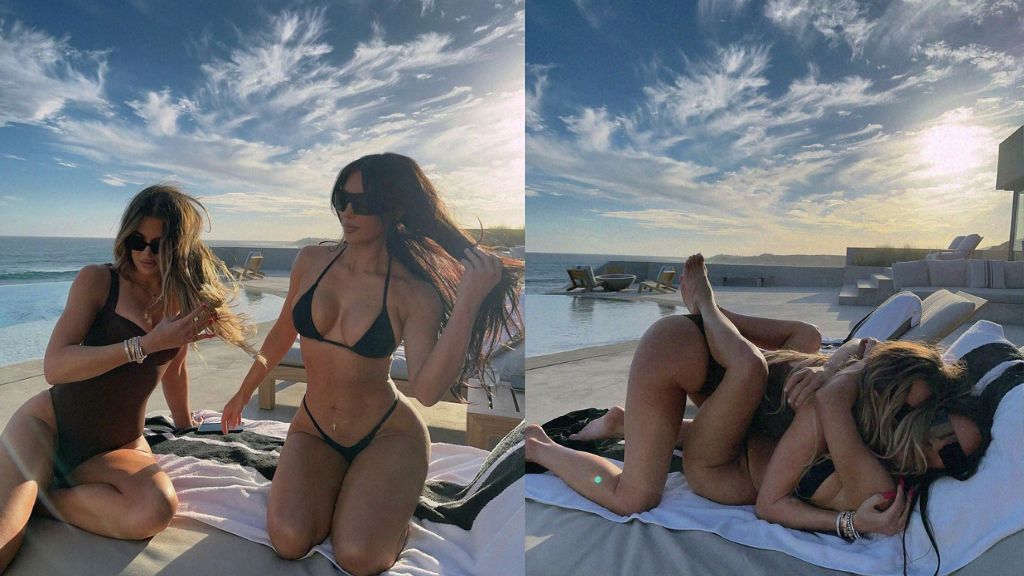 Also Read: Fans Blast Candace Owens After Her Viral Rant Slams Kim Kardashian's SKIMS Wheelchair Underwear Campaign for the Differently Abled
The Internet went frenzy over those photos as the snaps which were captioned, "Kiki and Koko Take Cabo" felt quite erratic to them. Even though they are real siblings, fans commented that it was inappropriate for the stars to pose in such a wrong way. They shared their opinions in the comments section with one user commenting on the mother of two's post,
"The extent you'll go to.. that's your sis, sis! You're doing too much to stay relevant."
Another wrote, "Sisters doing this seems weird."
A third one felt the situation was rather cringy as they shared,
"Why are they the only ones to get away with sexy sister poses. Ewwww it's cringy."
Meanwhile, the comment section of the makeup mogul was quite the same with one user wondering about the scenario happening in the photo.
"What in the sisterly love is going on here?!…."
Another shared, "I couldn't imagine rolling around with my sister half naked.. oh yea I forgot she's working hard."
These comments were pretty clear that the audience was surprised due to their recent post however they for their part, knew it had something to do with the socialites seeking attention. They have always been controversial personalities who continued to hit headlines due to different reasons. Meanwhile, the 38-year-old celebrity recently sparked reunion rumors with her cheating ex-Tristan Thompson after she shared affectionate remarks on his birthday.
Source: Instagram