Amber Heard has been on the internet's hate list ever since she was accused of abusing Johnny Depp. The win of Johnny Depp in the infamous trial last week did not help her reputation and turned the public opinion further against her. Now the fans are demanding Warner Brothers to remove Amber Heard, who plays Mera, the love interest of Aquaman, from the sequel of Aquaman.
Fans demand removal of Amber Heard from Aquaman Sequel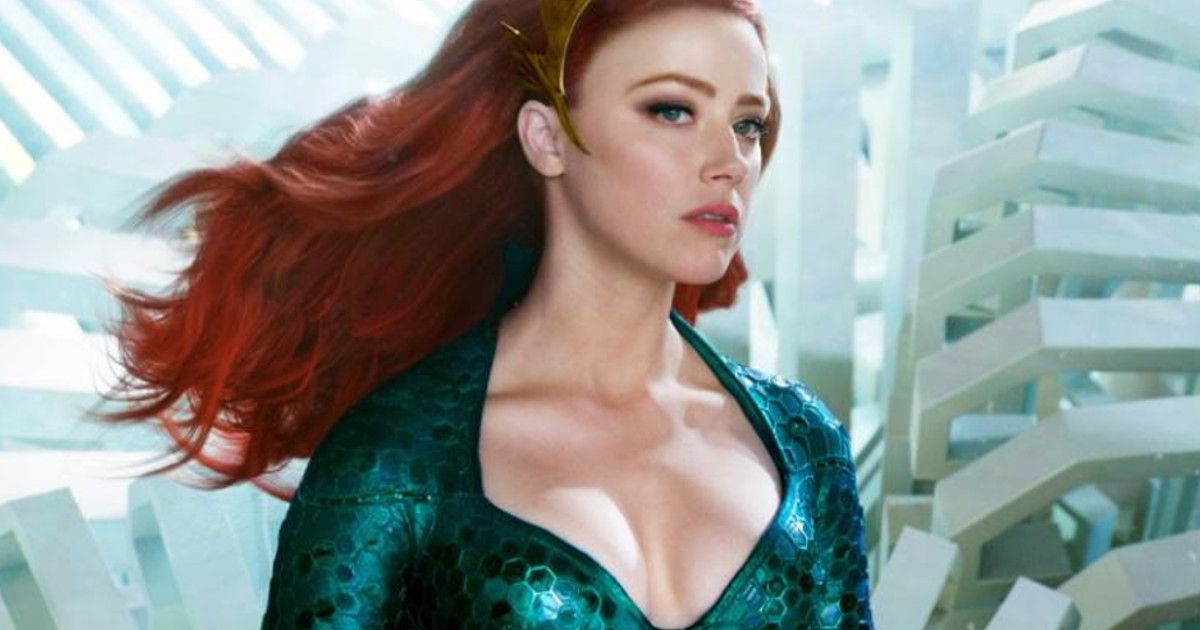 During her trial, Amber Heard said that her role has already been drastically reduced. She also did not receive any increase in her earnings for the sequel and was removed from the promotional poster as well. Moreover, she wasn't invited to attend the promotional event, DC FanDome. But the fans are not satisfied and are demanding her complete removal from the film. Moreover, they have decided to boycott the film if Amber Heard is not removed from the film. Fans believe that her removal from the film is justified and fair since Johnny Depp was removed from Fantastic Beasts: The Secrets of Dumbledore as well as Pirates of the Caribbean 6 due to Heard's allegations of abuse.
Fans apologise to Jason Momoa for boycotting Aquaman 2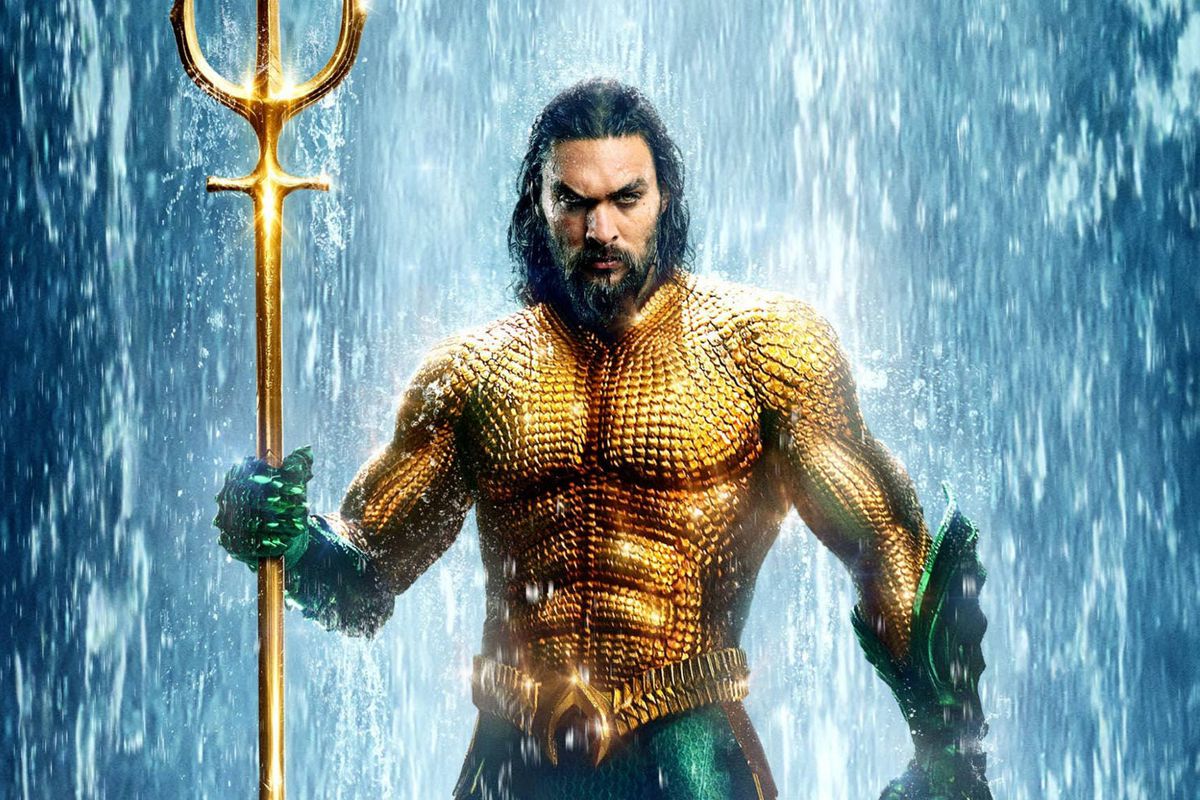 The majority of the fans have taken to Twitter to express their opinions about Heard while also apologising to Jason Momoa, who plays the title character in the film, since he will be caught in the crossfire if fans choose to boycott the film.
I honestly feel sorry for Jason Momoa. Aquaman 2 is already a HUGE bust since Amber Heard's name is attached to it. Whether her scenes get deleted or not.

— Gellert Grindelwald's Fat Aunty (@Renzy_Dee) June 4, 2022
And the fact that all the Amber Heard BS probably hurt any chances for an Aquaman 3 as well. Jason Mamoa was definitely another victim of Amber's.

— Gail Adie (@Eyes4pookie) June 4, 2022
I'm going to see it now that they cut her out.

— Anna Buss🌻🇺🇦🍦🇺🇦🌻 (@IvantaTump) June 4, 2022
Amber heard is being rewarded for her actions against Johnny Depp Warner Brothers doesn't cut amber from aquaman instead doubles her screen time. good to know you can falsly accuse people and get rewarded If i was Jason Momoa I'd be careful your not next
https://t.co/OYd3ZCnaBa

— Knightfox8425 (@knightfox8425) June 9, 2022
I've been a fan of Jason Momoa for years, watched every single movie and series he's in. I never thought I would say this but yes I'm boycotting Aquaman 2. I am deeply appalled by what Amber Heard did to Johnny Depp that it amounts more than my admiration for Jason. So sorry baby

— illegirl ⁷ (@RkivedInMyHeart) June 10, 2022
Boycotting Aquaman 2 after hearing Amber Heard was still in the pre-release screenings. I don't, nor should society, support abusers. Besides, Aquaman isn't even a good franchise. It's only average because Jason Momoa carries it

— Justin (@JustFrostyMan) June 10, 2022
Four million fans sign the petition to remove Amber Heard from Aquaman 2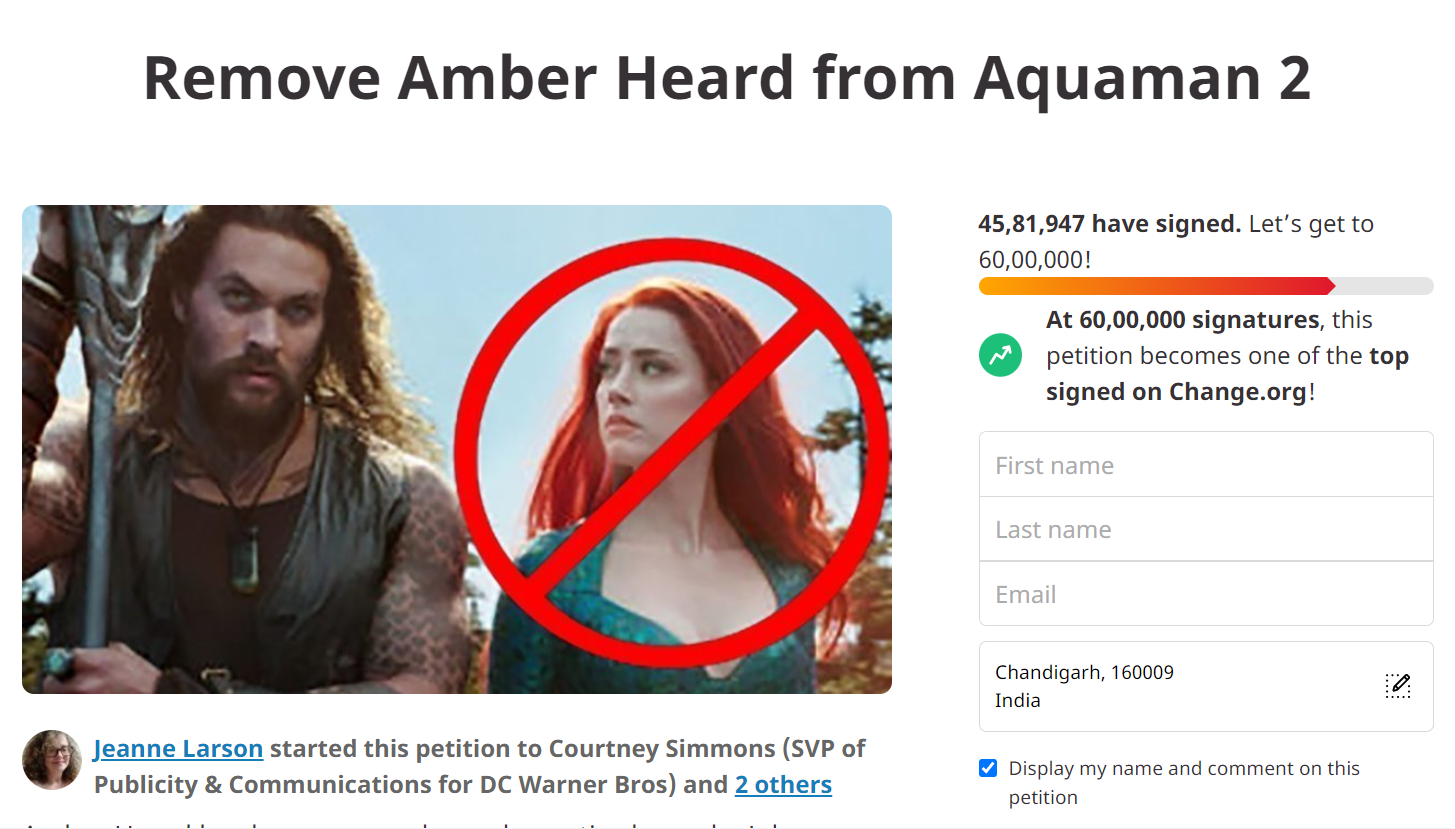 The reason people would go see Aquaman 2 is for Jason Momoa, but I don't think even he can save this film if @warnerbros insists on keeping Amber Heard. I mean holy shit…there's nearly 5 million signatures to get rid of her & it's still going strong. https://t.co/fr49w6lIk6

— Karma (@AuntTeefah) June 9, 2022
Fans have also started a petition, which has received more than 4 million signatures, in order to make their voices heard and make Warner Bros realise the need to remove Heard. Such a strong move by the fans should be taken seriously by Warner Brothers since the boycott of the film would have a drastic effect on the box-office collections and will likely endanger the possibility of a sequel in the future. Moreover, it is unlikely that the demand for Amber's removal will die down any time in the future since the fans have been supporting Johnny Depp vehemently even after the trial is over.
Thanks for your feedback!