Kelly Ripa, an American actress and talk show host, has a career that resembles a fulfilled Hollywood fantasy. The TV star quit college to pursue an acting career when she began playing Hayley Vaughn on ABC's All My Children. Ten years after making her soap opera debut, she was chosen to co-host the program that was formerly known as Live with Regis and Kathie Lee. 
Since replacing Kathie Lee Gifford on February 12, 2001, Ripa began filling the vacant seat on Live alongside Regis Francis Xavier Philbin. The morning chat show eventually became Live with Regis and Kelly. Following Xavier Philbin's retirement in 2011, the host then had the duty of continuing the legacy.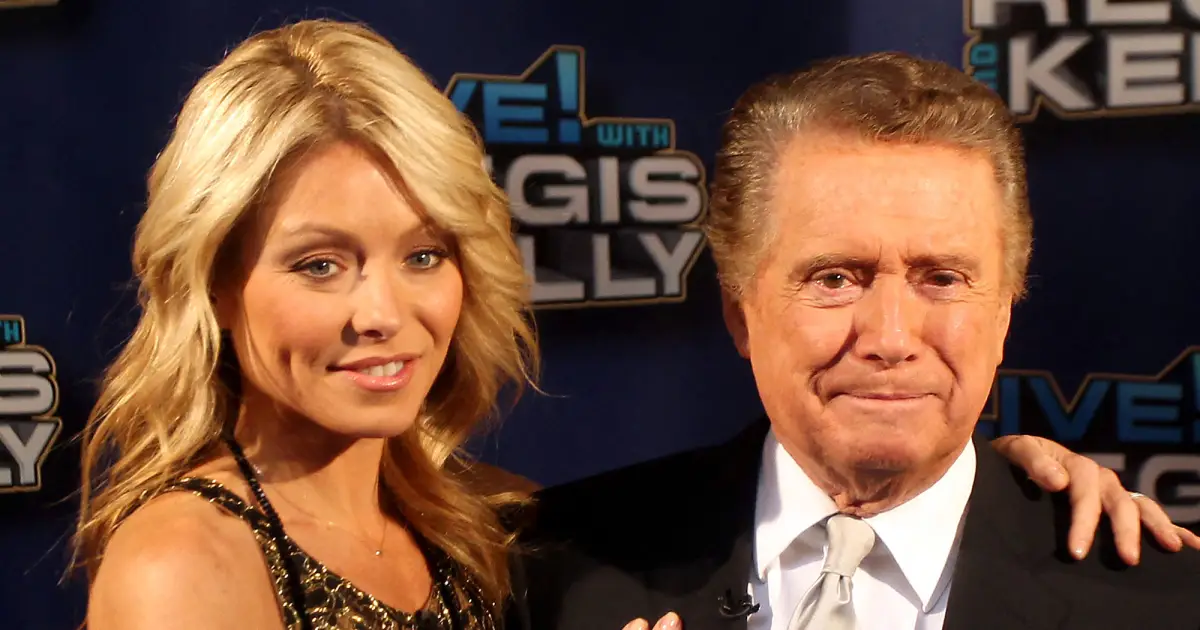 It started off with Live with Kelly. Then, it went on to become Live with Kelly and Michael. And now, the format has become Live with Kelly and Ryan since 2017. 
However, the relationship between Kelly Ripa and Regis Philbin off-camera was not what it appeared to be, despite the fact that they cohosted Live With Regis and Kelly for almost a decade.
Also Read: "He's immediately mean to me": Kelly Ripa Reveals Mark Consuelos Gets Angry After Having S-x, Hates His Post-Nut Clarity Moment
The ups and downs between Kelly Ripa and Regis Philbin over the years
Kelly Ripa's success as an actor and television personality over the years has contributed to her fame and wealth. She has acquired a sizable number of enemies along the way as well. Many celebrities are said to dislike Kelly Ripa and can't stand her, in contrast to those who support her. Regis Philbin is one such name that appears ti be on the list. 
The duo co-hosted Live with Regis and Kelly for ten years. During this time, Philbin set a Guinness World Record for the most hours of American television. Then, his successor, Ripa, would carry on the program that he began presenting in 1983 when it was still known as The Morning Show. In an interview with The New York Times, Ripa stated that he had a rule of "absolutely no talking off-camera" with his coworkers. 
On the other hand, "I think [Ripa] got angry when I left," the native of the Bronx told The Insider, adding that he was quitting his job as he turned 80.
"Do you keep in touch with Kelly Ripa?"

"Not really, no."
He added to Debbie Matenopoulos, "I wasn't trying to dive from you." Philbin had a much better connection with former Live co-host Kathie Lee Gifford, than he did with Ripa. They kept in touch and remained close friends right up until his death, as Gifford revealed in 2020.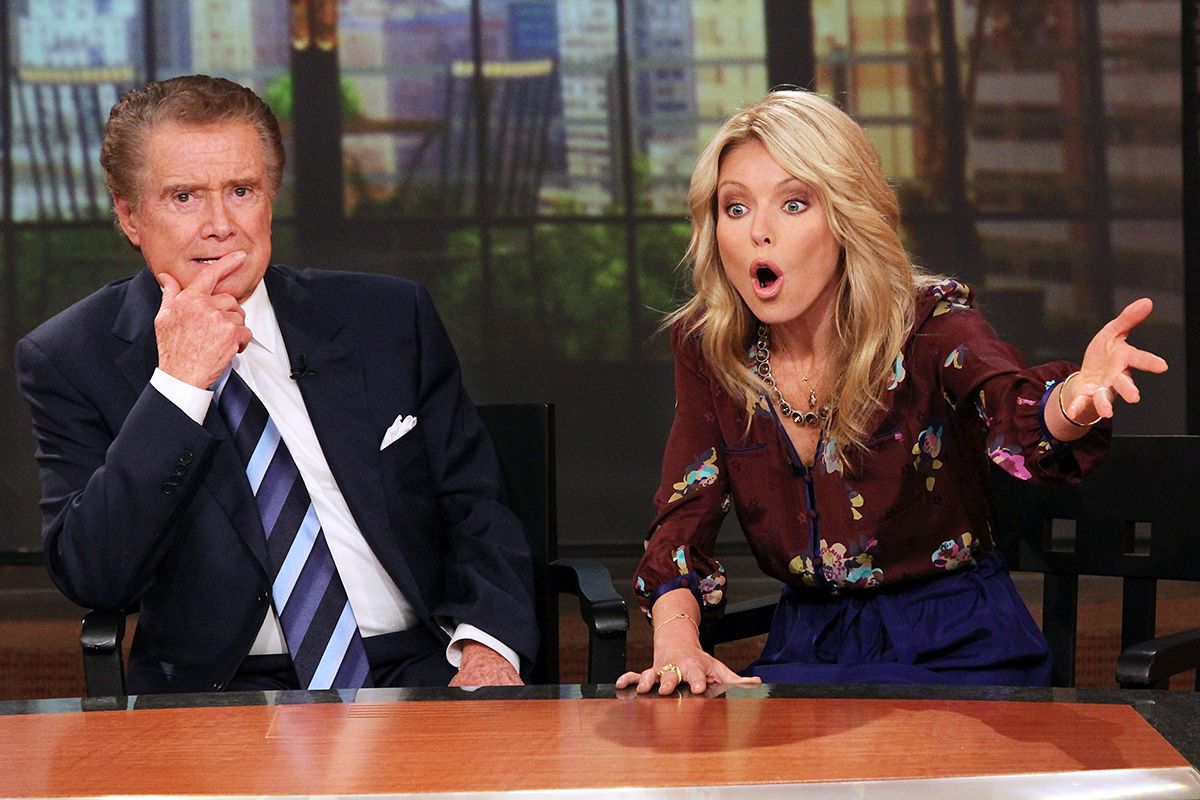 Speaking to Today in 2019, Philbin said to his former host,
"Kathie Lee, you want to know the best part of my life, my TV life, was in the 15 years I spent with you, from 1985 to 2000. We stayed friends throughout the entire game and it was a lot of fun."
The strained relationship between Philbin and Ripa suggests that the ten-year co-hosts did not get along outside of the studio in New York.
Also Read: "She wants to see eye candy": Kelly Ripa Pimped Her Own Husband Mark Consuelos to Ensure Madonna Keeps Following Her on Instagram
Regis Philbin preferred Kathie Lee Gifford over Kelly Ripa
Together, Philbin and Gifford co-hosted two of the greatest TV talk shows for more than 15 years – first in 1985 on The Morning Show and then in 1988 for Live! with Regis and Kathie Lee.
Kathie Lee Gifford only had good things to say about her experiences working with Regis Philbin after she left the show.  In a 2019 interview with Today, Gifford said,
"My experience with Regis was one of the greatest experiences of my entire life. "I worked with him for 15 years. We never had one unkind word between us."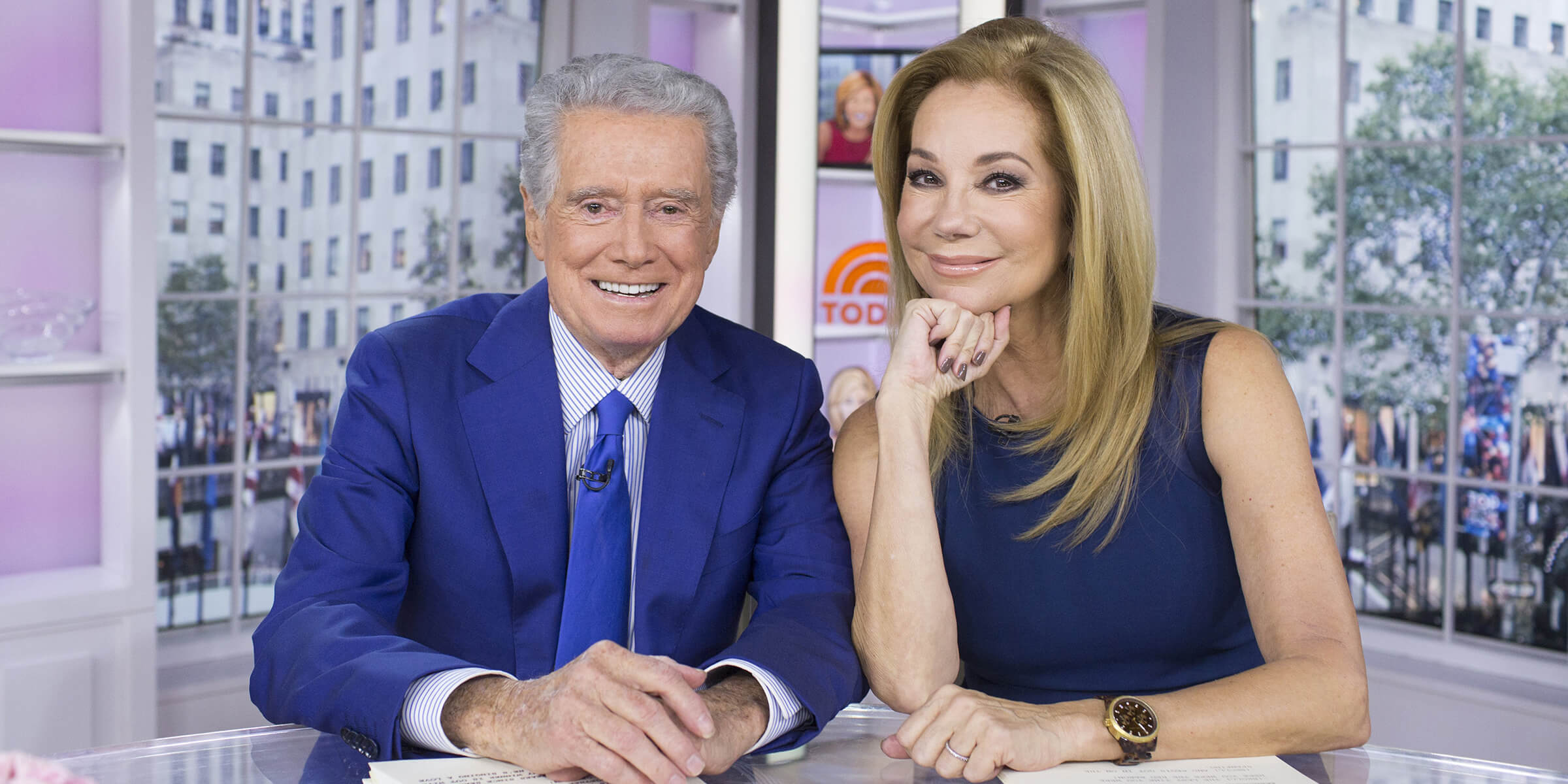 Regis Philbin didn't seem to click with the former All My Children star, despite his good relationship with Gifford. On the other hand, excerpts from Ripa's memoir revealed that working with Philbin had been both a "great privilege" and a "great burden" for her due to their less-than-ideal working relationship, for which, she received criticism last year.
Also Read: After Alleged Complications With Ryan Seacrest in "Live", Kelly Ripa Launching Podcast With Husband Mark Consuelos' Milojo Productions
Source- YouTube