A fresh teaser for "Doctor Strange and the Multiverse of Madness" debuted, sending Marvel fans into a panic as we all struggle to fathom what we just heard. Let's get started and see what we can learn about the plot of the next Marvel Studios film directed by Sam Raimi and featuring Benedict Cumberbatch from this teaser.
A glimpse of Stephen Strange's eyes opens the teaser. In narration, he says, "Every night, I dream the same dream." We find him standing in a devastated area, witnessing a structure fall apart. He unlocks the figurative pathway to heaven's realms. Then we see a cup tumbling and smashing, as well as a horrific beast with a glowing face yelling at someone. Stephen awakens in his own bed, recognizing that all had been a dream… or a movie teaser in his mind. The Marvel Studios logo appears as he stares into the face of that broken watch from the first film.
Wanda Maximoff, Karl Mordo and Professor X?
Christine Palmer (Rachel McAdams), Strange's former lover, emerges on the front steps of a church dressed in wedding clothes. It shifts to the perspective of whatever creature is, rushing down on the road as people flee in horror, and she looks up at something in the sky.
Wanda Maximoff (Elizabeth Olson) is first seen in her Scarlet Witch outfit sitting in a circle of candles.
Strange unlocks a hovering portal to a dream world or ethereal dimension, in which we see Karl Mordo. We see Strange cuffed and being led by modern guards that look like Ultron or Iron Man drones. They carry him into a throne room with a row of chairs, where the trailer's most dramatic moment happens, with Patrick Stewart's voice stating, "We should tell him the truth." Yes, Professor X appears to be working his way into the Marvel Cinematic Universe.
The Doppelgänger Effect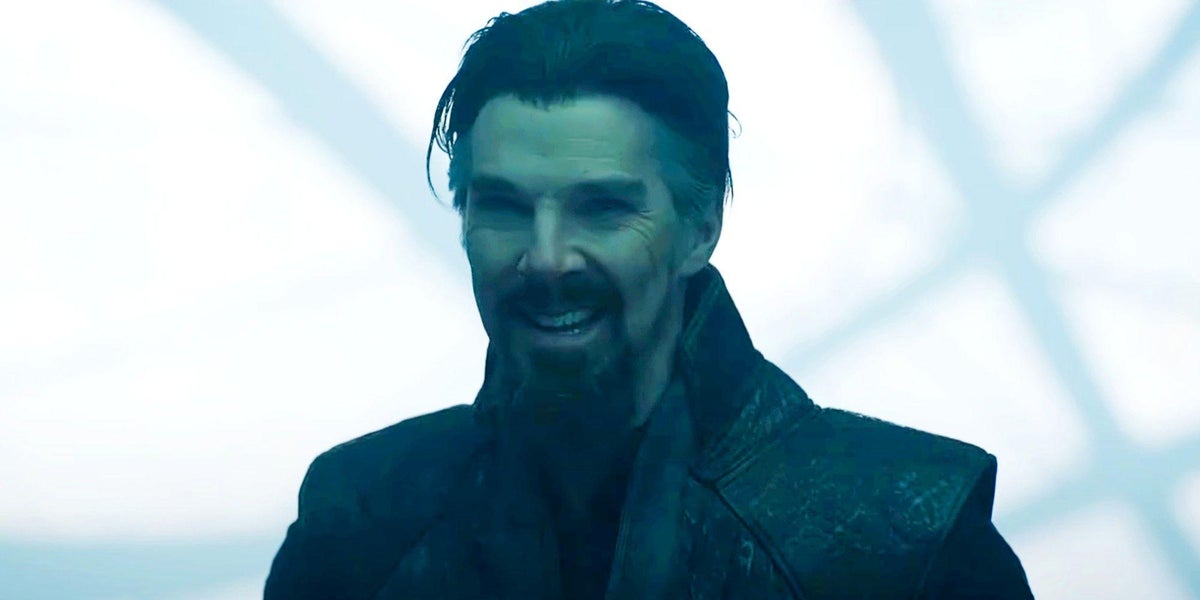 Strange tumbles across various realms, along with what appeared to be a comic realm and the mirror realm. He comes face to face with a darker version of himself. Outside the Sanctum Sanctorum, we see him glancing at a statue of himself. Is this a parallel world?
Related: Doctor Strange 2: Every Rumored Illuminati Member Other Than Patrick Stewart's Professor X
It's a bit overwhelming, but the most important thing to take away from this teaser is that Marvel is getting set to incorporate the X-Men and maybe the Illuminati into the MCU and that Strange and Wanda will be confronting multiple versions of themselves rather than a typical bad guy. Shuma-Gorath appears to be more of a mindless monster who breaks free and goes on a spree. But we'll see what happens. On May 6, 2022, "Doctor Strange and the Multiverse of Madness" will be released in theatres.
Thanks for your feedback!