In an opulent chateau in Cannes, singer Dua Lipa and fashion designer Donatella Versace debuted their summertime collaboration, La Vacanza, on the Côte d'Azur. The singer revealed the collection while flaunting her incredible body in photos that she shared on social media. Iván De Pineda, a model and actor, served as the show's host, and it was live-streamed on the house's website.
After the show, Donatella Versace and Dua Lipa released the summer collection, which was sold in stores and online on the Versace website. At the 2023 Cannes Film Festival, Dua Lipa and Romain Gavras recently made their relationship public as they walked the red carpet together.
Read this: Dua Lipa's Boyfriend Romain Gavras and How Did He Earn His $18 Million Fortune?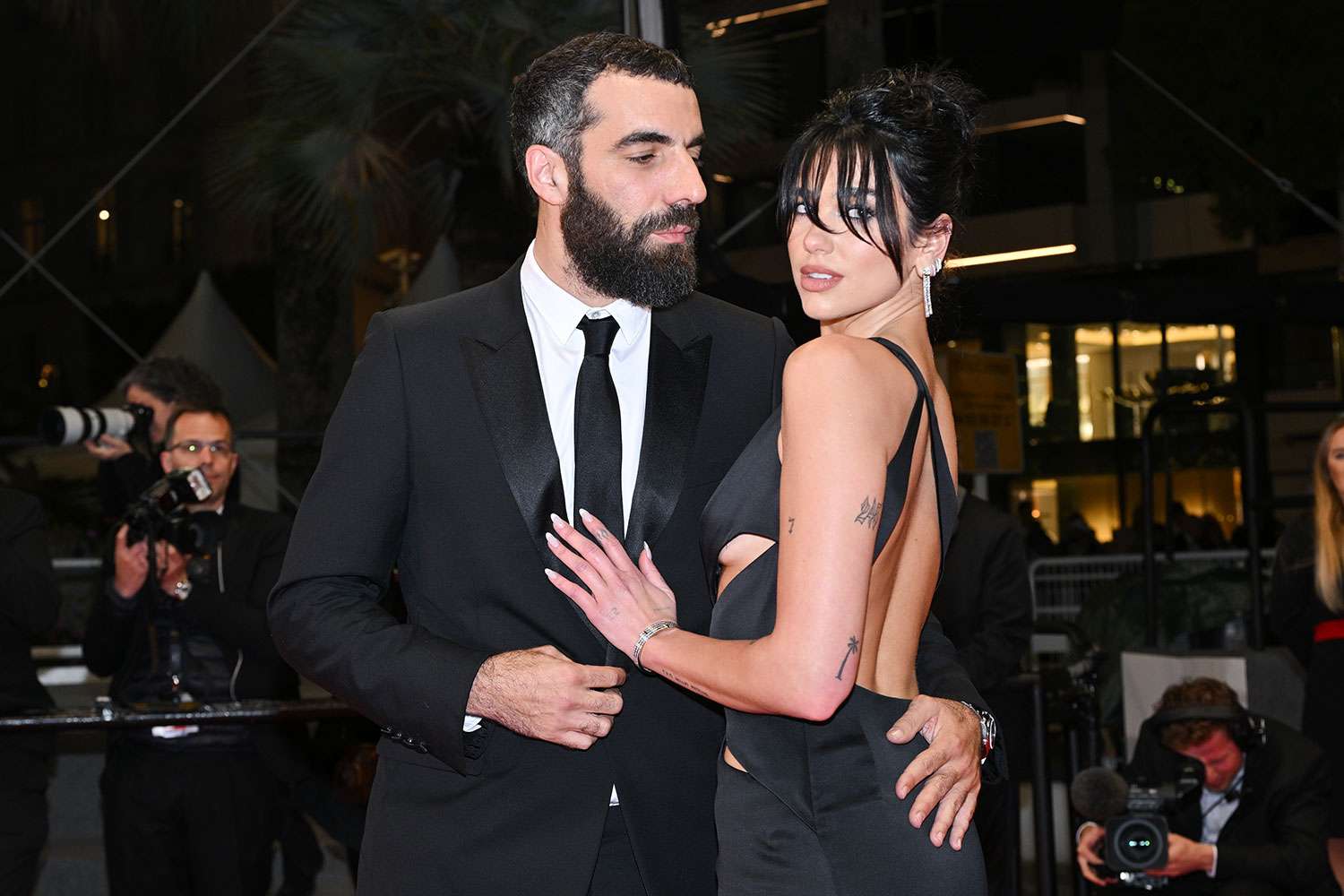 Dua Lipa stuns in the vacation-inspired Versace collection
With Donatella Versace, Dua Lipa created the summer collection La Vacanza also known as The Vacation, which has received enthusiastic reactions from fans. She began the gala show in a three-button, flap-pocket Versace classic pink dress suit before immediately turning up the heat in a miniskirt and bustier bra top with two tiny pockets attached to two straps embellished with Medusa heads.
Dua Lipa photographed by Carlijn Jacobs for the "La Vacanza" Versace collection! pic.twitter.com/3PYQfBHcVw

— Dua Lipa News (Fan Account) (@dlipanews) May 23, 2023
The collection also included several steamy lingerie looks and a taut butterfly print sleeveless body that was worn with light turquoise miniskirts. All of this was displayed on a cast wearing big Barbie-style bouffants. In the end, models like Vittoria Ceretti wore black cutaway cocktails with thigh-high slits and Medusa button harnesses to complete the look. The show was Donatella's first runway appearance since her L.A. show in March, which Dua Lipa also attended. It was a direct, focused, and deftly commercial statement.
Dua Lipa photographed by Carlijn Jacobs for the "La Vacanza" Versace collection! pic.twitter.com/TNqv1oaNIt

— Dua Lipa News (Fan Account) (@dlipanews) May 23, 2023
The singer also shared a couple of pictures on her social media showcasing the collection for her fans, wearing some of the luxurious pieces from the collection that complimented her body in the best way. Dua Lipa's vacation-inspired collection with Versace includes dresses, swimwear, shoes, accessories, and purses.
Read this: "I wore it first": Super Model Amber Valletta Took a Playful Dig at Jennifer Lopez's Iconic Versace Dress
"Dua Lipa is super talented": Donatella Versace
Ahead of the show, designer Donatella Versace spoke to the editors and she said, "Dua Lipa is super talented, so I was immediately attracted to the idea of working with her." 
Lipa returned the gesture by stating, "We have such a long-standing relationship. From the very beginning with the Brit awards, then we had the Grammy moment. We have done a lot together over time." She continued to explain that the story has been completely mind-blowing for her as Donatella Versace's incredible values resonate with her.
Talking about creating fashion, Dua explained, "It is a very different way of working than music. I feel like the Versace energy has inspired me. I really cannot draw at all, but learned to understand the design language and bounce off ideas. Versace's core value is family, because it is a real family." She added, "Holiday wear, summer colors, fun and free but also sassy! Even if we were also trying to create something very classical Versace, so you don't have to look at the label to know what it is
"Dua Lipa, we did it! You are now both Versace supermodel AND Versace superdesigner. We designed this collection with true friendship, love and joy at the heart of every piece we put on show tonight. Your passion and vision have inspired me throughout this creative journey. I… pic.twitter.com/kCHRmSe2jx

— Dua Lipa News (Fan Account) (@dlipanews) May 23, 2023
Donatella smiled: "It was a lot of work, but to hear this voice at my side was great. Dua is the woman of today, confident and strong. I wanted the collection to be about what is happening today. For me, this is about fun, freedom, and opulence."
Read this: 'Greta Gerwig was very conscious about who she cast': Margot Robbie's 'Barbie' Banking on Diversity To Make Money
Dua Lipa teases music for Barbie
Dua Lipa will be seen in one of the most eagerly awaited films of the year, Barbie which stars Margot Robbie and Ryan Gosling in the title roles. Dance the Night, a new single from the album Barbie: The Album, will be released on May 26th, according to the singer who portrays a version of Barbie in the film.
This Barbie has a song coming this week… FRIDAY MIDNIGHT BST 💖@barbiethealbum @barbiethemovie @barbie pic.twitter.com/QqoNV2kNlm

— DUA LIPA (@DUALIPA) May 22, 2023
"This Barbie has a song coming out this week", Dua announced on social media. BST AT MIDNIGHT ON FRIDAY. She teased the song in the most iconic way imaginable, stepping out of her fluffy heels to mimic the instantly recognizable image of Margot Robbie's arched foot in the Barbie trailer before blowing a kiss at the camera over a shimmering disco groove with just one alluring lyric: Just come along for the ride.
Greta Gerwig's Barbie is slated to release on July 21.
Source: Daily Mail UK