After a busy award season, Oscar nominee Austin Butler is on a vacation with his American Model Girlfriend Kaia Gerber. The couple was spotted together in Cabo, Mexico on 16 March where they were seen getting cosy and having a good time. Pictures from their recent vacation show that their romance is in full swing.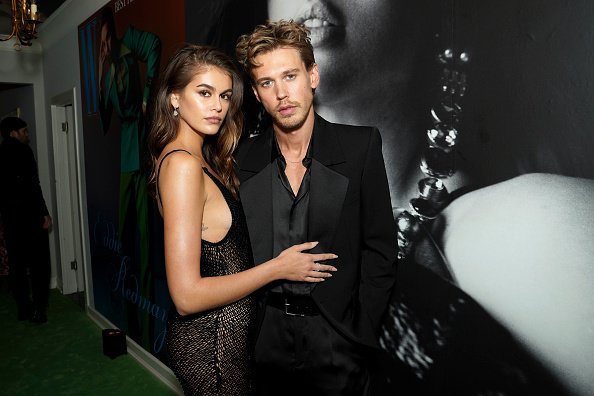 Butler was nominated at the Oscars for his role in the movie Elvis. He was spotted without Gerber and brought his agent and friend  James Farrell as his plus one. After a busy week Gerber and Butler are back together for a vacation and here are the details of their vacation in Cabo.
What are Austin Butler and Kaia Gerber doing in Mexico?
Gerber who donned a cute bikini was seen taking a dip in the pool while Austin Butler was seen relaxing by the pool and reading a book. They stayed at an oceanfront resort to enjoy a great view. In other photos, the couple can be seen moving on a golf cart. Gerber was wearing a striped shirt pairing it with a printed dark colour skirt and Butler wore a white t-shirt. Later, the couple enjoyed a cosy lunch at another part of the resort.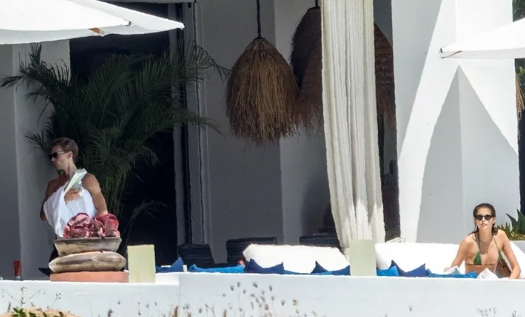 Read More: 'And The Oscar Goes To… Austin Butler': Fans Choose 'Elvis' Star Over Brendan Fraser For Best Actor Win
When did Austin Butler and Kaia Gerber start dating?
Butler was off the market in December 2021 when he was seen walking out of a Yoga Class with Gerber. Since then, the two lovebirds have been seen holding hands and displaying PDA. Butler and Gerber celebrated their first valentines in London and soon they were spotted in the city of love Paris during the time of Paris fashion week.
Cindy Crawford's daughter and Aliens in Attic actor confirmed their romance in 2022 after walking the red carpet at W Magazine's annual Best Performances party in Los Angeles. Later, the couple was spotted attending the Met Gala 2022 together. The model and High School Musical actor walked the red carpet individually but were later seen kissing.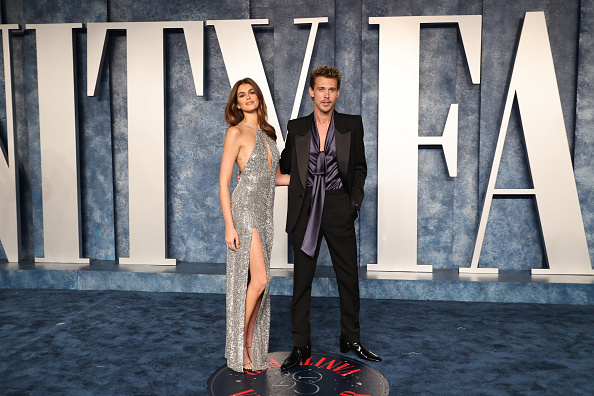 Read More: 60 Year Old Tom Cruise Reportedly Wants Elvis Star Austin Butler To Replace Him As Scientology Poster Boy As Cruise Knows He Won't Be Around Much Longer
Butler was previously in a relationship with Vanesa Hudgens. They dated for 9 years and broke up in the year 2020. Butler and Hudges came across each other on the sets of High School Musical. The couple was in a serious relationship but their busy schedules and work strain had put an end to their long relationship. At the 2023 Oscar awards, Butler and his ex-flame Hudgens avoided each other on the red carpet.
Gerber's dating history list is been filled with celebrity names like Pete Davidson, Jacob Elordi and fashion model Wellington Grant. The 21-year-old actress dated Elordi before romancing Butler. Gerber and Elordi were spotted often hanging out but the sources suggested it was casual dating.
Read More: "You Feel Awful With Yourself": Elvis Star Austin Butler Alarmed Everyone With His Incredibly Disgusting Diet – Ate Microwaved Ice Cream Sludge, 2 Dozen Doughnuts Everyday To Put On Weight
In her interview with Vogue, she talked about Elordi and said,
"being able to be with someone I trust, where we don't want anything from each other, having a safe, steady relationship like that has really opened my eyes to the possibilities of love and what it feels like to love without conditions. Lust is touching other people or wanting them, but love is really seeing someone."
People are loving Butler and Gerber's pair. The two are in a serious relationship and are having a good time together.
Source: Page Six