Eternals is finally on Disney+ for the Marvel fans to watch and this has resulted in new theories once again. As a whole new audience has now seen the movie, the reviews are leaning towards the movie as people are finding it, "not that bad." Marvel's first three phases revolve around Thanos who shook the entire MCU by actually wiping out half of life in the universe. While the comic book fans know that he is an Eternal, it was never established in the MCU. Now, after his snap was mentioned in Eternals, fans are wondering – Did he know about the Emergence? Let's find out!
Eternals Theory Proves That Thanos Knew About The Emergence
Marvel's first three phases were collectively known as the Infinity Saga. It was all about Thanos collecting the Infinity Stones by any means necessary. What he tried to achieve was the ultimate balance by wiping half of life in the universe, randomly. While this didn't make much sense, Eternals might prove that his ultimate goal was something else. It looks like Thanos' real goal was something else and something deeper.
In the movie, we learn about the Emergence, i.e, the birth of a Celestial. Arishem explains that once in every billion years one Celestial must take birth and this time, it was Tiamut whose seed was buried in Earth's core. However, for the Emergence to happen, the planet must have a specific number of people. This was explained in the movie when it was mentioned that Thanos' snap delayed the Emergence because he didn't only wipe 50% of life on Earth, but all of the universe.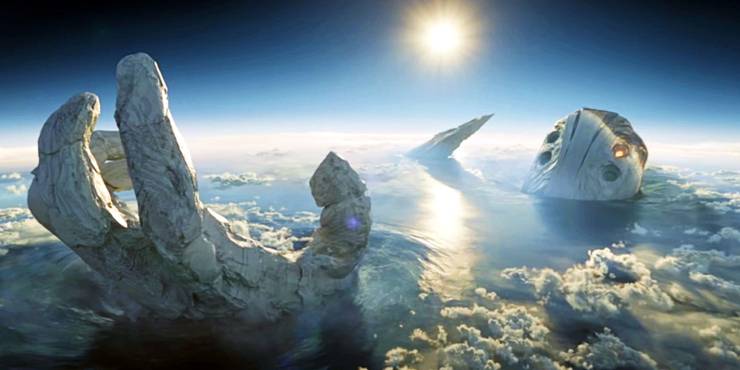 Yes, it's pretty much possible that Thanos was aware of Tiamut's inevitable birth. After seeing his home planet Titan turn to dust, he vowed to go on a mission to preserve life in the entire universe with a different approach. However, he must've known that his snap can have dual purposes. Tiamut's birth would result in the destruction of planets which Thanos did not want and the Emergence went in the exact opposite direction of his goal. Hence, it makes sense that he killed half of life to delay the Emergence and also 'preserve' the universe. What do you think?