John Cena's seamless transition from the boxing ring to the world of lights, action, and camera needs no introduction. With a tall stature, high cheekbones, and great physique, the actor looks no less than a Greek God. Within a very short period of time, he has achieved notable success in Hollywood due to his association with billion-dollar franchises like Fast And Furious.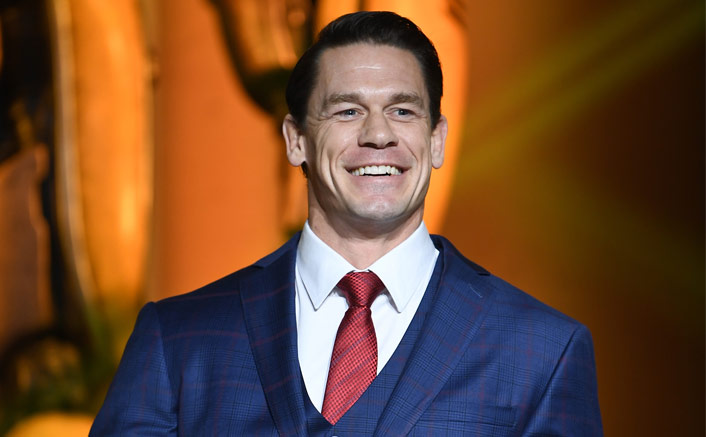 Read Also: Harley Quinn Villain Could Save James Gunn's DCU & John Cena's Peacemaker Might Just Be How
John Cena has had a fair share of comedic roles. He was a significant part of the 2015 release Trainwreck and not many people know that he was paid well only for doing three scenes in Amy Schumer's movie. John Cena's hilarious addition to the romantic comedy was greatly received by the audience.
John Cena Was Paid Handsomely For Only Three Scenes In Trainwreck
John Cena played the character of a gym freak named Steven in the Judd Apatow-directed romantic comedy-drama. His comedic role involved being in an on-and-off relationship with Amy Schumer. According to the entertainment outlet Buzzfeed, the wrestler-turned-actor was paid handsomely for his role in Trainwreck. 
John Cena made around $2.5 million for being one of the best hilarious additions in Trainwreck. With respect to his onscreen duration in the movie, the pay was way too impressive. During an interview with Screen Rant, the actor had said-
 "I've been very much looking to do a comedy for quite some time. When you're a WWE superstar you're kind of stuck in the television world, and that's where I was spending most of my time,"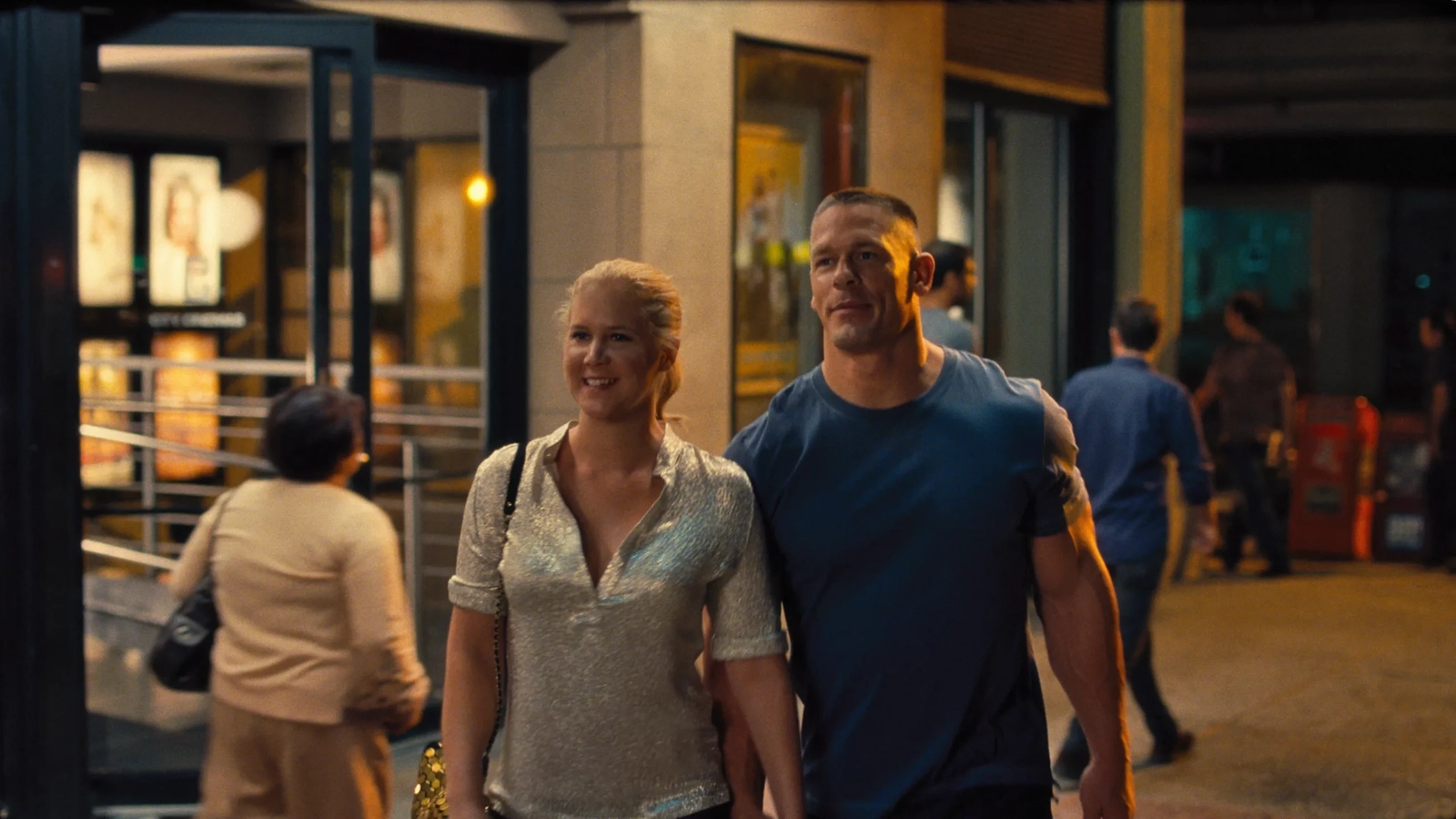 Read Also: Will There Be Hidden Strike 2? All You Need To Know About a Possible Jackie Chan-John Cena Teamup Sequel Following 0% Rotten Tomatoes Score
While talking about how he landed up with his Trainwreck character, the Hidden Strike actor said-
"I was approached to audition for Trainwreck, but it wasn't a sure shot though. Then I got asked back to do a table read with Amy and Judd and got cast in the movie from there. It's a fun atmosphere to be a part of, this project especially. Working with Amy and Judd was fantastic and I would clock in and just laugh the whole day."
The rom-com drama deals with the life of Amy played by Amy Schumer a magazine writer with a severe drinking issue, who ends up dating a surgeon played by Bill Hader, which leads her to rethink her relationship with him.
John Cena On His Intimate Scene With His Trainwreck Co-star Amy Schumer
During an appearance on the Larry King Now show, John Cena spoke about his movie Trainwreck and even his intimate scene with his co-star Amy Schumer. He said-
"It was originally written differently. It was supposed to be an overly physical scene. Big guy you know, 'I'm sick of being with this guy because he's too physical. And then we got into a room and we started to ad-lib. Both Amy Schumer and Judd Apatow were so receptive to the kind of twist I put on the character that we ditched all the physical humor and just made it a very uncomfortable scene.'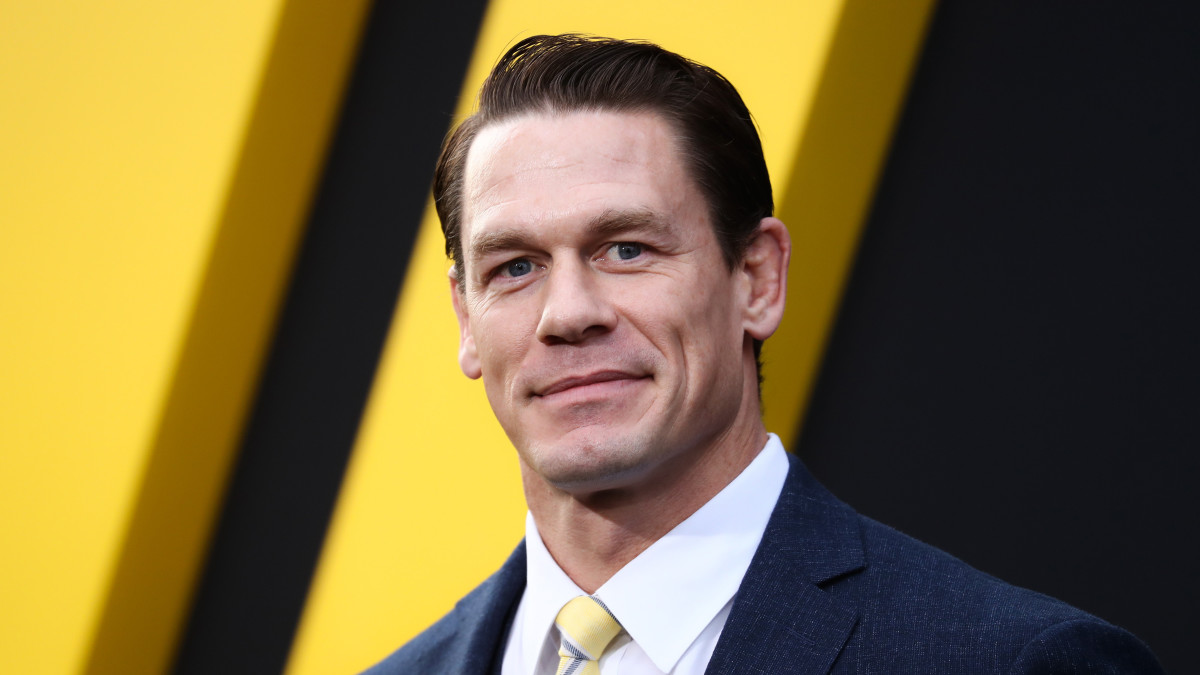 Read Also: "It's not that it's bad": John Cena Feels 'Barbie' Will Shock His Fans After His Blonder Long Hair Look in the Movie Goes Viral
He further added-
"It was very awkward, and at the end of the day, it ended up being pretty funny,"
Actor Amy Schumer even mentioned-
"It's not even human. It felt like having a refrigerator on top of me. I think [filming the s*x scene] was probably harder for him. He had to, like, do something. I just did what I usually do when I have s*x. Just lay there."
With an IMDb rating of 6.2 out of 10, Trainwreck is currently available for streaming on Netflix.
Source: Buzzfeed