After being spotted together, Cher's relationship with the music executive Alexander "AE" Edwards has been a topic of discussion. The singer, who confirmed her relationship in November this year, faced criticism for the age gap between her and Edwards. However, the American singer made it clear on Twitter that she was not bothered by the age gap between them. She also shared that she and her boyfriend get along very well despite their age difference. And it looks like she's found the one in Alexander Edwards.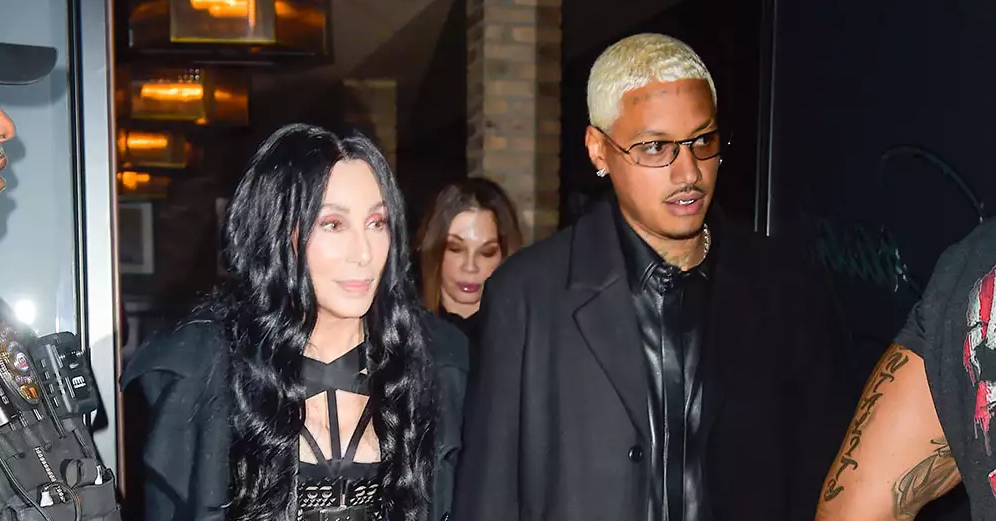 Read More: "Mom is Gone": Millions of Fans Join Cher to Mourn Saddening Death of Her Mother After Long Battle With Sickness
Cher Sparks Engagement Rumors With Alexander "AE" Edwards
The 76-year-old singer confirmed her romance with the music executive Alexander Edwards in November after she shared his image, and captioned it "Alexander" with a heart emoji. Almost two months after confirming it, seems Cher is ready to take the next step in their relationship.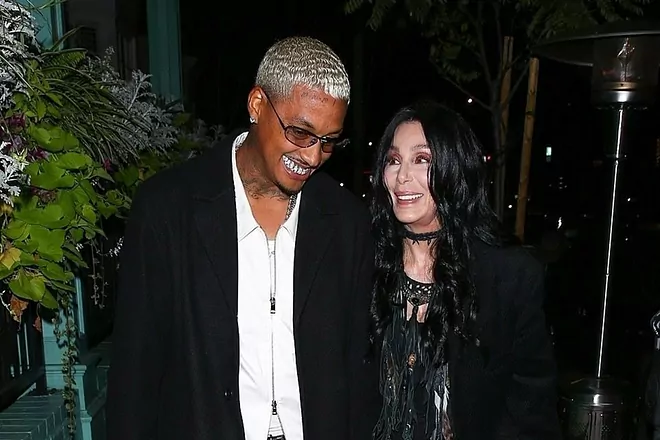 On the occasion of Christman, she shared an image of Alexander "AE" Edwards holding a massive diamond ring. The singer captioned the image, "THERE R NO WORDS, ALEXANDER, A.E." This led fans to quickly assume that the music producer might have proposed the Goddess of Pop.
Although she did not mention anything about an engagement in the post, seeing her boyfriend holding a diamond ring made fans believe that the singer has officially announced her engagement with her boyfriend. However, Cher turned down all the claims as she shared another tweet.
Read More: 'Haters are gonna hate': 76 Year Old Cher Defends 36 Year Old Boyfriend Alexander 'AE' Edwards, Assures Fans He isn't After Her $360M Fortune
Cher Receiving Endless Congratulations
As everyone assumed that the Goddess of Pop has found her match in Alexander Edwards, people started asking if the couple is engaged. While many people congratulated her for getting a proposal on Christman, others were also telling the singer to be cautious of Edwards.
Congratulations

— Devin Nunes' cow 🐮 (@DevinCow) December 25, 2022
So happy for you! Enjoy your life with A.E. Live it to the fullest. ❤️🥰🥂

— Dalia Houghton (@houghton_dalia) December 26, 2022
How sad, he's obviously using you for your money but you're too blind, poor Cher 😢

— Jeff Brown (@Jeffbbrown83) December 25, 2022
Congratulations! I'm thrilled for you both! A word of advice. Get a prenup.

— Sue Giglio (@GiglioSuzanne) December 25, 2022
😱 OMG did he propose to you!!!?? Mama lovely 💖 pic.twitter.com/1C68sDwMHL

— Jasmine(Alanna) (@Trinijasgirl31_) December 25, 2022
Once again people started discussing how the music producer is aiming at the $360 million fortune as he has been accused of cheating multiple times. However, Cher is not bothered by all these as she said, "I don't give men qualities that they don't deserve."
During her appearance on The Kelly Clarkson Show, she shared that she enjoys his company and they get along very well. Fans even advised her to get a prenup, aka prenuptial agreement, before getting married.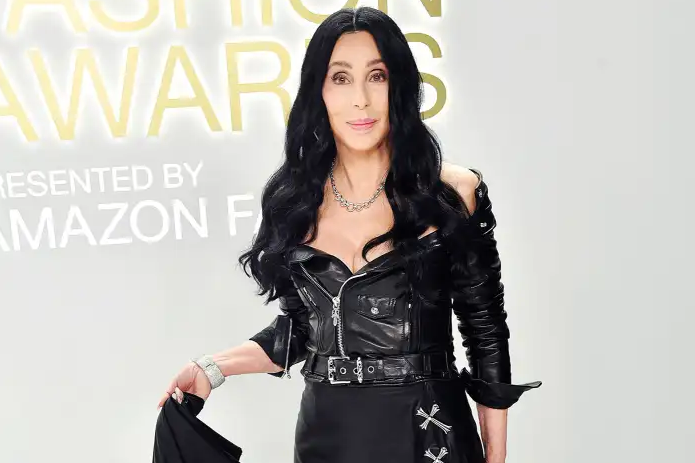 However, Cher turned down all the speculations as she shared another tweet about an hour later. She used the same picture saying that she was just admiring her boyfriend's nails. "I posted this cause his nails are so cool," she tweeted with the image. Alexander"AE" Edwards' nails had green flames on a black background. 
Read More: Who is Alexander 'AE' Edwards – 76 Year Old Cher's Alleged New Boy Toy is 40 Years Younger Than Her
Source: Twitter