Over the years, many Godzilla enemies have come and gone. But only a select few Godzilla enemies have the power to become the Alpha of the MonsterVerse.
Hedorah
The monster Hedorah, just like King Ghidorah, is not from Earth. To be precise, he hails from the Dark Gas Nebula. Hedorah came to Earth to feed on the pollution and waste humanity is killing the planet with. He also has the distinction of being the first monster who almost killed Godzilla for good. Hedorah's superior strength coupled with his energy based attacks took its toll on Godzilla's body. During the fight, he lost a limb as well as an eye.
Biollante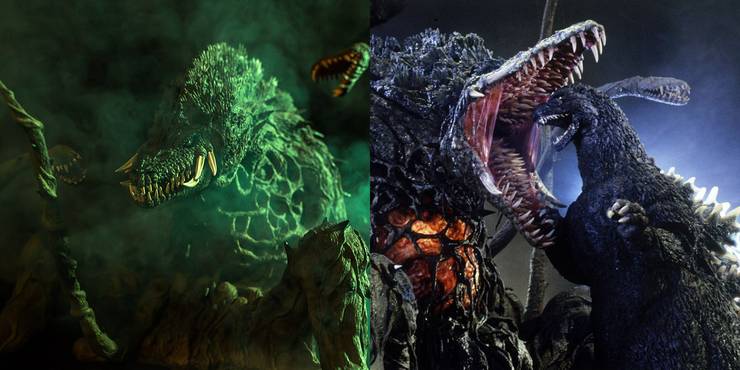 Biollante is a genetic abomination created after Godzilla's DNA was mixed with plant and human DNA. The monstrosity that came as a result was Biollante, a gigantic plant like creature with the ability of instant regeneration just like King Ghidorah. this ability came in very handy in his fight with Godzilla with Biollante shrugging off some of Godzilla's deadliest attacks. The creature is also capable of spitting out toxic, radioactive sap that can easily weaken its enemies.
Kumonga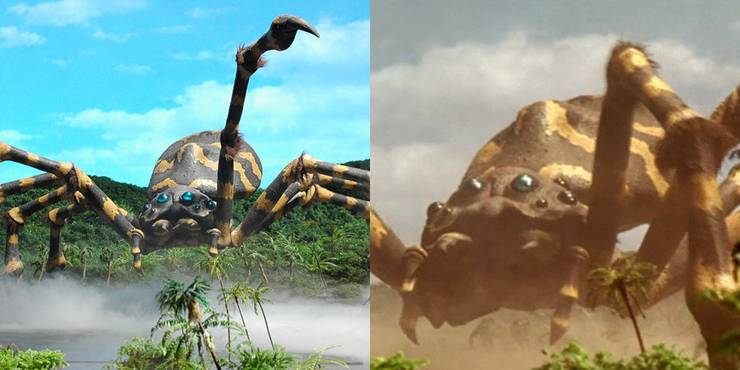 This eight legged freak can kill anyone with arachnophobia. Kumonga makes for a very tough enemy. Extremely aggressive and violent, the creature goes after anything that is even remotely similar to food, including human beings. No one knows how Kumonga came into being – was it evolution or forced mutation? But the ability to survive multiple atomic blasts, it's dexterity and agility, and thick webbing along with its razor sharp legs almost made Godzilla its b**ch.
Megaguirus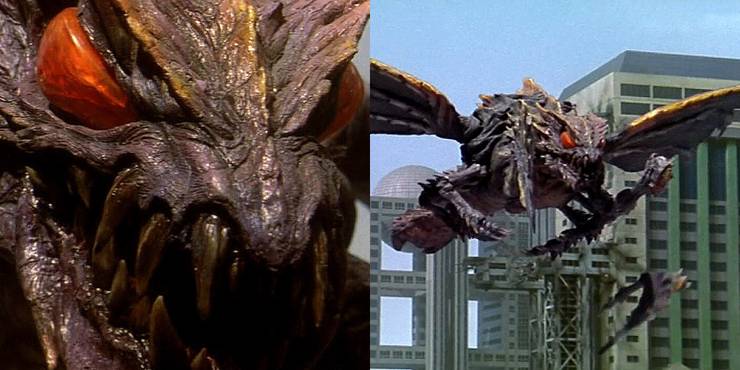 She is an ancient predator dating back to the Carboniferous period of Earth. The creature is a form of dragonfly. With its reptilian features and winged anatomy, Megaguirus could be easily mistaken for a dragon. She is evil through and through and wants to end all humanity. Just like Kumonga, she is very aggressive and comes loaded with unique abilities. Her sting alone can take down titanic foes like Godzilla.
Orga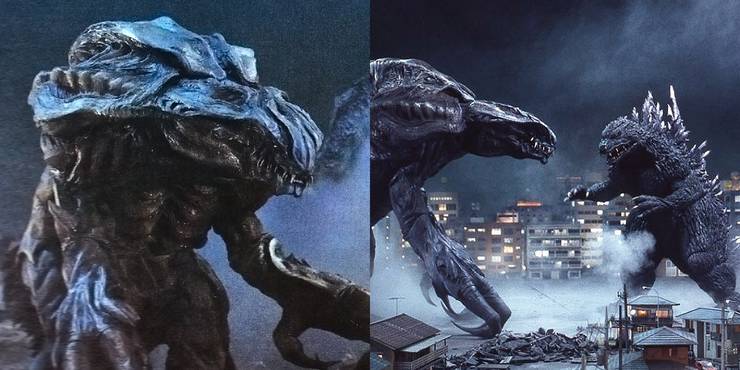 First introduced in the movie Godzilla 2000, Orga was an attempt at the franchise to take it more towards the futuristic sci-fi genre. Orga looks like an uglier and evolved version of Godzilla. That is exactly what it is. Orga absorbed Godzilla's DNA, making it a copy of Godzilla but with further improvements. The creature has the distinction of eating Godzilla. That turned out to be its greatest mistake. Unable to destroy Orga from the outside, Godzilla slaughtered Orga from the inside by literally chipping his way out of its innards.
Destoroyah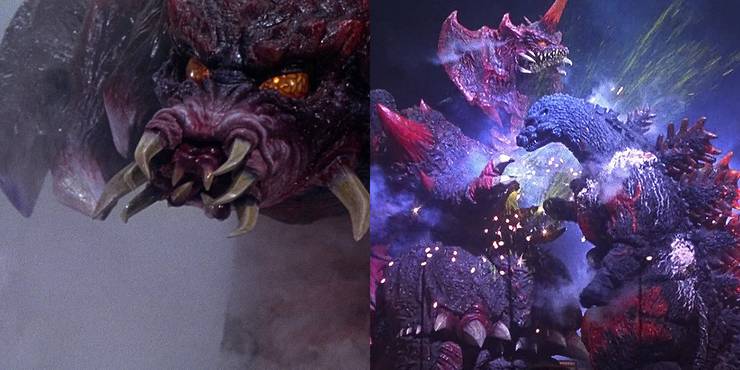 His name sounds so cool. And so is the Kaiju. The design of this gigantic monster is absolutely horrifying and with good reason. Destoroyah is basically Godzilla but with more spikes, scales, wings, and a horn. The Kaiju is also capable of acting on his emotions. His fight with Godzilla was driven emotionally and not because of animal instincts like the other Titans that came before it. Destoroyah enjoys dragging out a battle and he does it because it is fun. His rivalry with Godzilla is purely personal and runs deeper than you would care to think.
Thanks for your feedback!