Spider-Man, played by Tom Holland can call the MCU his home. Holland came into the Marvel Cinematic Universe as a reboot of the character in 2016's Civil War. The actor had recently teased that he might move on from the character after the completion of his contract with Marvel Studios and Sony Pictures post the release of No Way Home next month. The 25-year old actor has since played the role in Spider-Man: Homecoming, Infinity War (2018) where he was seen under the mentorship of Tony Stark, until appearing as the web-slinger again in Endgame and Far From Home in 2019.
Holland May Appear as Spider-Man In Three More Films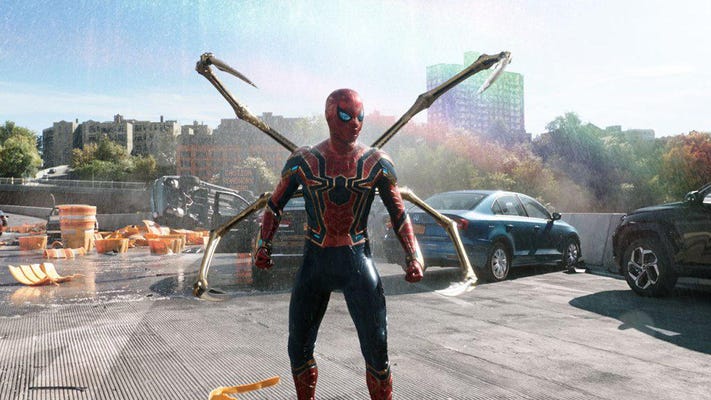 Now, as per Sony's Spider-Man Universe producer Amy Pascal, Tom Holland's Spider-Man will stay in the Marvel Cinematic Universe even after No Way Home which releases on December 17.
"This is not the last movie that we are going to make with Marvel – [this is not] the last Spider-Man movie," Pascal told Fandango. "We are getting ready to make the next Spider-Man movie with Tom Holland and Marvel. We're thinking of this as three films, and now we're going to go onto the next three. This is not the last of our MCU movies."
Under the guidance of Kevin Feige, Marvel Studios had gotten into a five-film deal with Sony Pictures that expired with 2019's Far From Home. However, after a few negotiations, the deal was renewed, giving fans a third Spider-Man film and at least one last appearance in the MCU.
However, Tom Holland had earlier cast clouds of doubts about him playing Spider-Man further after No Way Home.
"Maybe it is time for me to move on. Maybe what's best for Spider-Man is that they do a Miles Morales film," Holland told GQ of Parker's Spidey successor. "I have to take Peter Parker into account as well, because he is an important part of my life…[but] if I'm playing Spider-Man after I'm 30, I've done something wrong."
Holland also revealed earlier this year that he would no longer be under any contract with Sony post the release of No Way Home and that the entire team is seeing the "threequel" as the end of the franchise. But Sony seems to have big plans for the Marvel Cinematic Universe with the advent of multiverse slammed open in No Way Home m, even possibly setting up a crossover between Tom Hardy's Venom and Holland's Spider-Man in a post-credits scene in the recently released Let There Be Carnage.
"[No Way Home] would be my last one [under contract], so I've always said to them if they want me back, I'll be there in a heartbeat," Holland stated in a February interview. "I've loved every minute of being a part of this amazing world. It's changed my life for the better, I'm so lucky to be here. If they want me back, I'll be there. If they don't, I will walk off into the sunset a very, very happy person because it's been an amazing journey."