Horror Comedies are not a very populous genre. But some of them are so great they deserve to be acknowledged by us all. When you cannot decide whether you should laugh or scream (or do both), this list might help you.
Zombieland
Is Zombieland the perfect horror-comedy? Nope! Does it try to be? Not at all!! This movie makes it to the list because of its hyper-realistic, self-aware setting. The movie regularly breaks the fourth wall and Jesse Eisenberg does a wonderful job as the lead. The supporting characters also make this movie worth a shot. Do not miss these if you are into meta-humor.
Re-Animator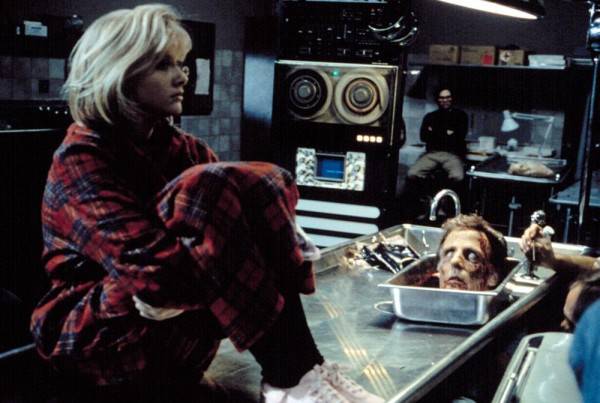 This 1985 movie is trash cinema at its absolute best and worst. You want to watch a horror movie but you won't ever make yourself watch something like Halloween? re-Animator is the perfect movie for you. Herbert West, in his quest to subvert the laws of nature, grosses out the viewers and pushes past the limits of humor and gore so much it almost feels like the movie's so bad it's good.
Dead Alive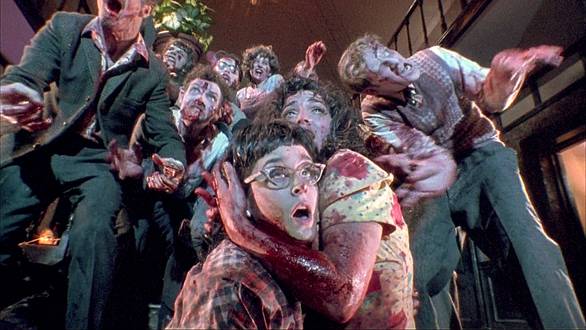 The movie was Peter Jackson's attempt at the horror before he started giving us the Lord of the Rings movies. There are so many cringe-worthy scenes for horror movie fans. But there's also enough humor to keep your funny bone riled up. The climactic lawn-mower vs zombie horde scene is sheer genius in a nutshell.
Shaun Of The Dead
Do you think you don't know British Humor or think it's too dense for you? We suggest you watch Shaun Of The Dead so that you stand corrected. It is the epitome of the zombie horror-comedy genre. There's stomach-busting laughter intertwined with subtle, jump-scare horror. It doesn't get better than that.
They Live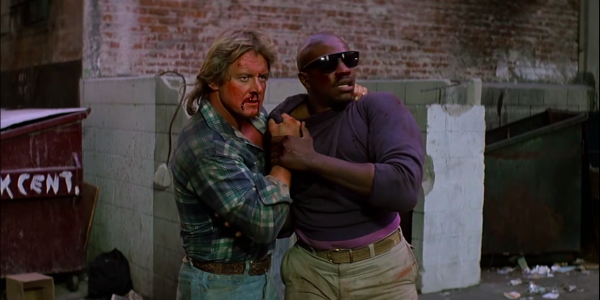 Who knew John Carpenter could make such an epic satire? The movie was so good at it many thought the film was actually bad. For years They Live remained highly misunderstood until people started seeing it for what it is – a movie making fun of a hyper-capitalist society. The story involves a man finding a pair of sunglasses that lets him see society for what it is – a bunch of alien monsters ruling the world via subliminal messages.
Teeth
The movie's very premise is hilarious. Teeth bases itself as a movie that explores budding sexuality in young men and women. Jess Weixler plays the lead. She plays a teenager under the control of a right-wing Christian group that believes in abstinence. The lead character is such a believer in that philosophy that her vagina has grown actual teeth. And she bites.
Cabin In The Woods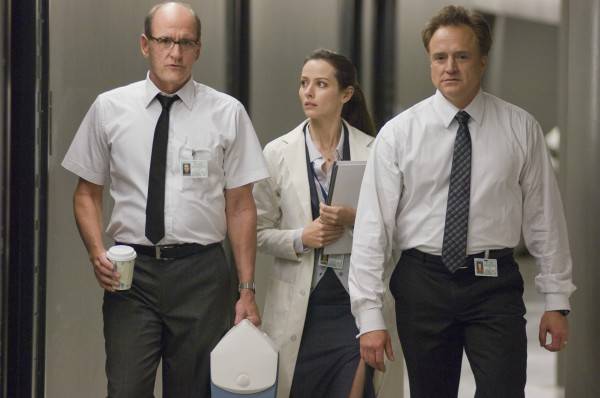 This is a movie that pokes fun at the conventionality and predictability of horror movie tropes. At the time of its release, the plot twist was a very closely guarded secret. The movie is basically a deconstruction of the genre that is done so brilliantly well, it almost snatches away the first spot. Coming to which……
Ghostbusters
The Eighties sure gave us some really iconic movies. Ghostbusters, for example, does not rely on cheap jump-scare tactics or obvious horror gags prevalent in those times. And yet, we just cannot get enough of it. They do not make it like Ghostbusters anymore. that movie was once in a century phenomenon. It is a definite film-making masterpiece and deserves all the applause it can get.
Thanks for your feedback!