Marc Guggenheim, co-creator and executive producer of 'Arrow'  has intensely involved in Green Arrow and the Canaries. However, he confirmed that the spinoff series 'Green Arrow and the Canaries'  would star Katie Cassidy, Katherine McNamara and Juliana Harkavy. Secondly, the series will show the future, i.e. the year 2040. Moreover, they were baffling many followers of  'Arrow'. They were making them question whether—Dinah Drake (Juliana Harkavy) and Laurel Lance (Katie Cassidy) —  could join Mia Smoak. Also, they may get grey (aged up) in 2040. The creators have not made it clear in any of the conferences.
Bewilderment Regarding Oliver Queen  Appearance
"Green Arrow and the Canaries" – The grand and most eagerly awaited title of the first episode of the 'Arrow'. A potential spinoff series is not yet confirmed. However, the backdoor pilot (announced in September ) will be the feature for the "Canaries-centric" show. Moreover, second to the last episode of  'Arrow' will explicitly exclude Oliver Queen (Stephen Amell). Marc Guggenheim tweeted and affirmed the fans. So Oliver's demise is confirmed and he would not appear in the episode.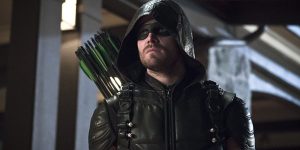 Marc Guggenheim Disclosure Regarding Characters
A big announcement by Marc Guggenheim that characters from 'Arrow' will also appear in the show.
Unquestionably, speculation of that it will fly in future, aged, de-aged, brought back to life. And replicated from a parallel universe. Nevertheless, it may also temporarily ejected out from reality is yet to be disclosed.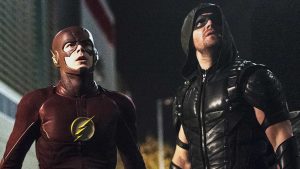 Way Forward
The next episode of 'Arrow' airs on November 19 with episodes followed of The Flash on The CW. The series will end in synchronisation with "Crisis on Infinite Earths" mega-event.  Five episodes will air on December 2019 and January 2020. It will spill on, chapters from The Flash, DC's Legends of Tomorrow, Supergirl, and Batwoman.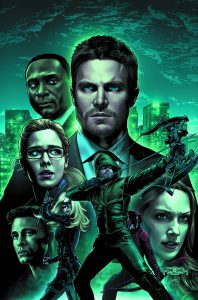 Watch the latest video of Arrow here!
Thanks for your feedback!