Gwyneth Paltrow is the undisputed controversy queen of Hollywood. The actor loves to headlines either with her weird diet regimes or her unfiltered opinions about her co-stars. The Shakespeare In Love actor was under the scanner in a high-profile hit-and-run ski accident at Utah's Deer Valley Resort. The incident dates back to 2016. Terry Sanderson, an optometrist sued Gwyneth Paltrow for her insensitive act in public. He claimed that the actor ran into him, severely injured him, and left him in that position.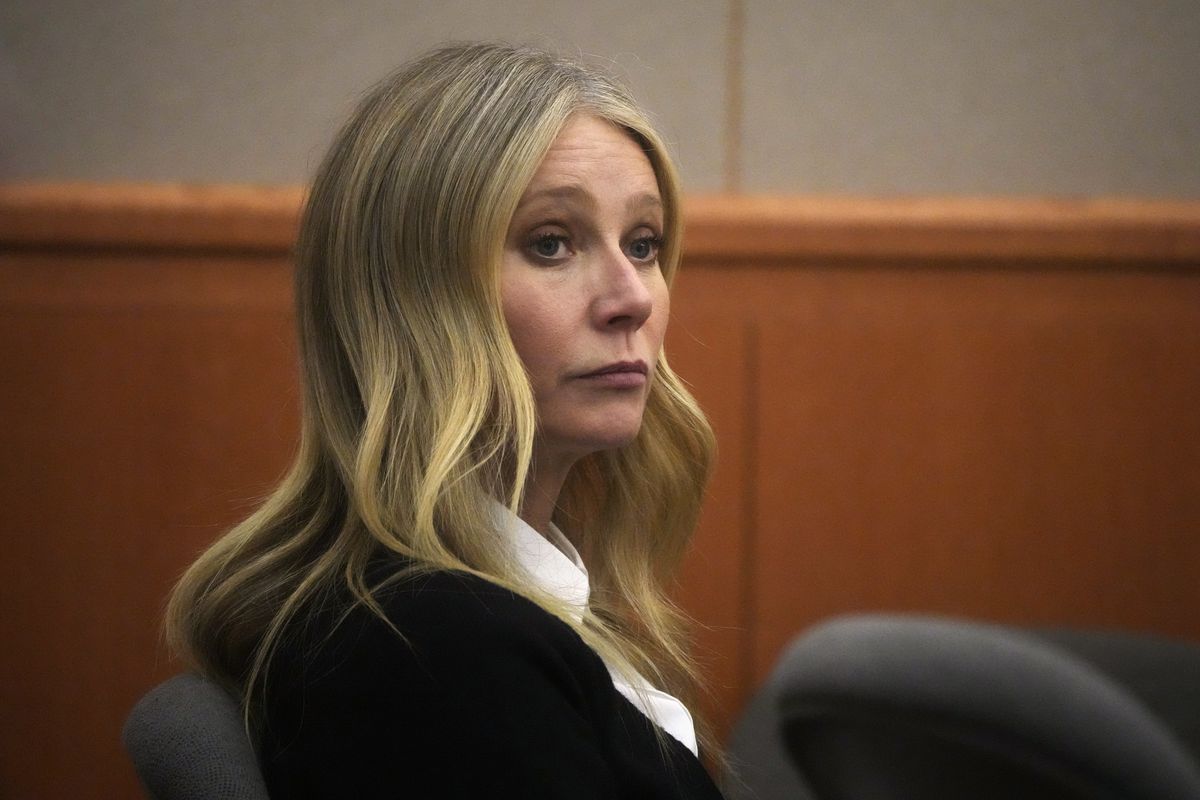 Also Read: Cringe Moment From Gwyneth Paltrow's Trial Goes Viral as Victim's Lawyer Seemed Star Strucked by the Iron Man Star
Terry Sanderson suffered permanent brain damage and broken ribs. He demanded compensation of $300 million to cover the medical expenses and trauma. However, Gwyneth Paltrow has denied all the charges against her.
Gwyneth Paltrow's Integrity Was Compromised In The Skiing Accident Case
A new angle has been brought forward in Gwyneth Paltrow's Skiing Accident case. The actor claims that her integrity was compromised by Dr. Terry Sanderson. According to the recorded statements of both sides, the actor was going down very fast, which ended up knocking him down. The 76-year-old optometrist suffered a permanent brain injury and broken ribs.
Gwyneth Paltrow took to Instagram and shared her story-
"I felt that acquiescing to a false claim compromised my integrity."
Gwyneth Paltrow claimed that she was s*xually assaulted by the person she crashed who crashed on her. On being asked about why she felt as if it was an assault, the actor went on to say-
"It was a quick thought that went through my head, there was a strange grunting noise and a body behind me so I was trying to make sense of what was going on. My mind was going very quickly."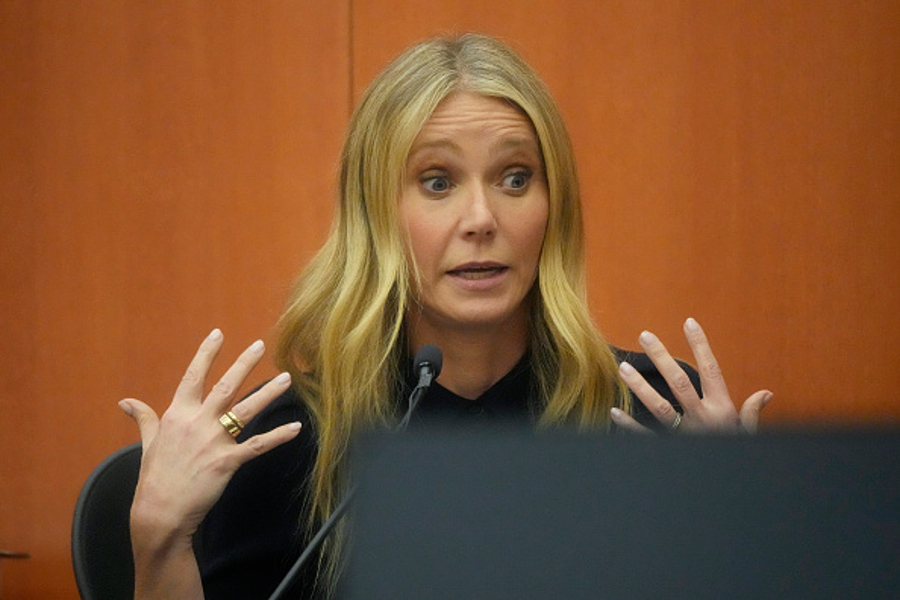 Gwyneth Paltrow testifies during her trial
Also Read: "Was he grinding or thrusting?": Gwyneth Paltrow Thought She Was Being S*xually Assaulted Because Her Legs Were Forced Apart With Skis
Gwyneth Paltrow Made More Money From Goop Than The Ironman Franchise
What started as a newsletter in 2008, has now gone to become a $250 million plus wellness company. The Goop was founded by Gwyneth Paltrow. The modern lifestyle brand deals with wellness products under unusual names. Gwyneth Paltrow is the face of Goop and a driving force behind its quirky innovations and popularity. The Talented Mr. Ripley star is the 30% stakeholder in the company, which makes her viable for almost $75 million. However, her successful business ventures, movies, books, and real estate make her net worth up to a staggering $200 million.
Gwyneth Paltrow has been a part of some A- listed movies in Hollywood. According to Forbes Magazine, she made around $19 million in her role as Iron Man's wife. In a conversation with the Cosmopolitan, the actor spoke about the controversies behind Goop-
"They thought I was insane and were up in arms. Now look: It's a billions of dollars market. I don't care about the haters. They are irrelevant to me. It's like Brené Brown says: 'I'm not making this work for people who aren't in the arena.' Haters don't mean anything because they are not my people." 

Gwyneth Paltrow

Also Read: Iron Man Star Gwyneth Paltrow Demands Court Not Mention Her $250M 'Goop' Brand, Orders Media to Stay Away from Her Ahead of Ski Crash Trial
The products sold under Goop's label have always been under the scanner. Products like v*gina scented candles, v*ginal eggs, jade eggs, and bubble gum gym have given birth to controversies.
Source: People