Harry Potter alum Alan Rickman who played the beloved character, Severus Snape, in the iconic franchise once feared being typecast for the rest of his career for playing the character.
This was revealed by Chris Columbus who directed Harry Potter and the Sorcerer's Stone while appearing in an interview with AV Club.
Alan Rickman Feared Being Typecast While Playing Snape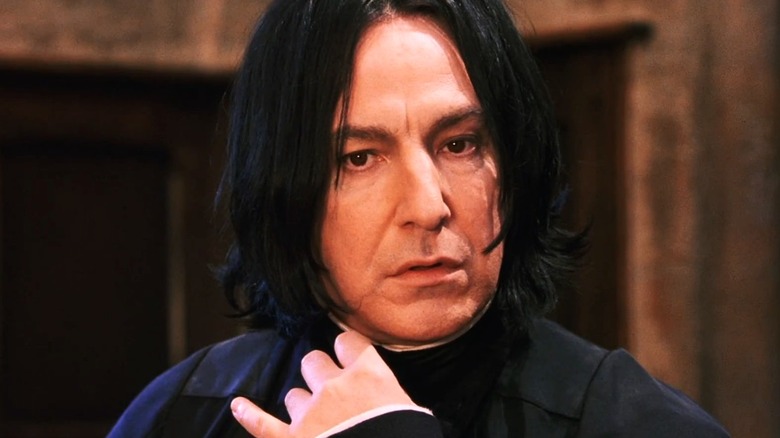 "He was reluctant because he didn't want to be typecast as a villain, particularly after Die Hard, and I guess Robin Hood [Prince Of Thieves]," Chris Columbus revealed.
Columbus then went on to explain how the rest of the stars in the film were cast. "I remember [producer] David Heyman and myself had to do the British actor's dinner tour for quite some time," he stated. "We went out to dinner with Richard Harris to convince him, and Maggie Smith to convince her. Alan Rickman was the same." The character of Albus Dumbledore was portrayed by Richard Harris until his demise in 2002, while Maggie Smith was always the first choice for Professor Minerva McGonagall.
Alan Rickman Knew About Snape's Fate Even Before The Seventh Book Was Released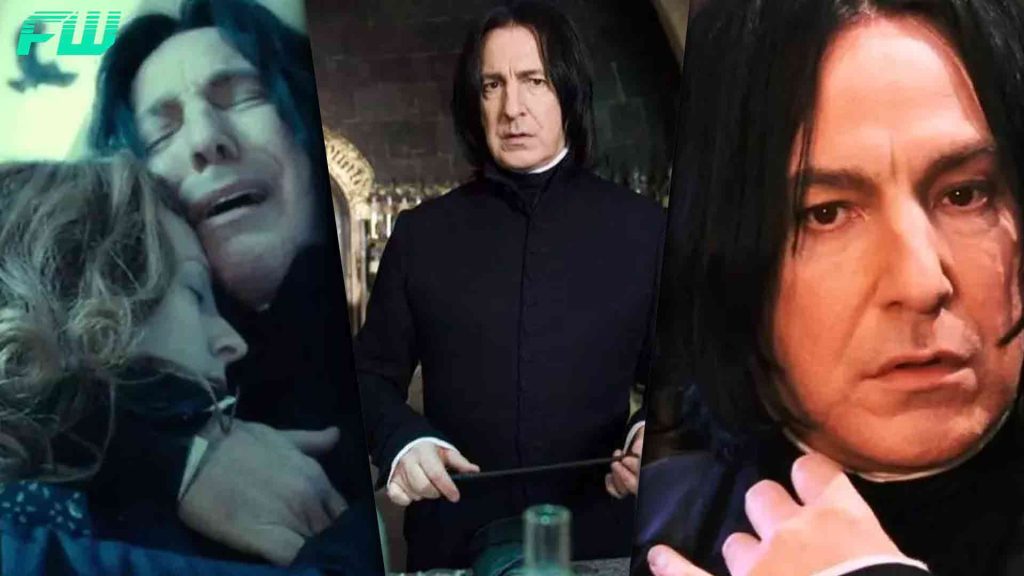 Alan Rickman reprised the role of Severus Snape in all eight films and even in Sorcerer's Stone, he knew the eventual fate of his character despite the fact that the book series wasn't complete at that time. Columbus recalled, "So when we would be on set, he would do these tiny little idiosyncrasies with his performance, and I couldn't figure out where it was coming from. I'd walk up to him afterward and say, 'What was that?' He would say, 'Oh, you'll know when you read the seventh book.' It was like, 'Well, yeah, but that doesn't help me now. I'm directing the first movie.'"
Apart from his role in Harry Potter, Rickman starred in Die Hard as Hans Gruber and Robin Hood: Prince of Thieves as the Sheriff of Nottingham. Alan Rickman left the world in 2016 at the age of 69 after suffering from pancreatic cancer.
Harry Potter 20th Anniversary: Return to Hogwarts Will Premiere In January
A celebration of Harry Potter and the Sorcerer's Stone will take place in 2022, marking 20 years to the film, and will also see a reunion special on HBO Max titled Harry Potter 20th Anniversary: Return to Hogwarts. This announcement already has a lot of Potterheads across the globe excited as much of the cast will return including Rupert Grint, Emma Watson, Daniel Radcliffe, Ralph Fiennes, Tom Felton, and Helena Bonham Carter.
You can watch the special on HBO Max on 1st January 2022.