Charlie Sheen starred alongside the American actress Lindsay Lohan in the 2013 film Scary Movie 5. Both the stars have had their own problems for which they become a topic of conversation but for not-so-positive reasons. So, when the two of them collaborated, it resulted in some intriguing stories about them. One of them allegedly involves Lohan wanting a specific scene removed from her film.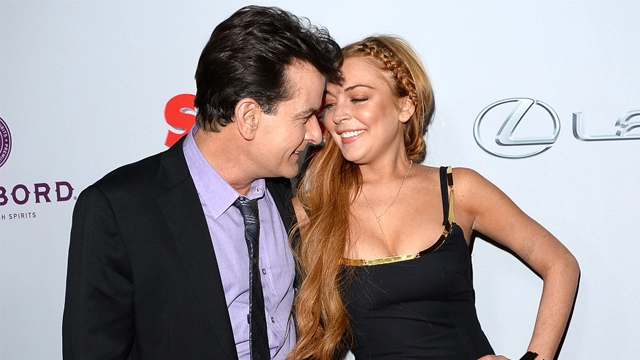 However, the Two and a Half Men star reportedly always had a soft spot for his co-star, and he did not hesitate to help when she needed it and gave up a significant part of his salary to support his co-star to pay off her taxes.
Read More: "She's a Gangster": Charlie Sheen Was Terrified of Lindsay Lohan, Named a Garbage Bin After Scary Movie 5 Co-Star Because She Puked in it, Then Proceeded To Do Her Scenes With Him
Charlie Sheen Helped Lindsay Lohan With Her Taxes
During his appearance on the late-night radio talk show Kyle and Jackie O, Charlie Sheen opened up about his relationship with his Scary Movie 5 co-star Lindsay Lohan. When one of the hosts of the radio show asked him if it was true that he gave Lohan $100,000 to pay off her taxes, he admitted to helping her with her taxes.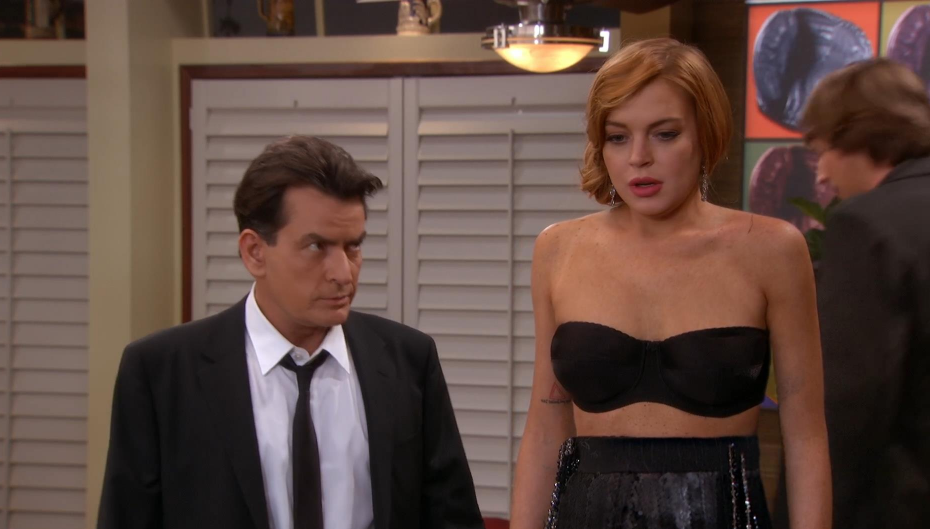 The Platoon star even clarified that it was $250,000, not $100,000. He shared that he was offered half a million dollars for the fifth film in the Scary Movie franchise, and he decided to split half of his payment with his co-star, Lindsay Lohan.
"I gave her half of my salary on Scary Movie 5," he said. The Hot Shots! actor also praised Lohan for her work as he said that he "can only applaud her because [he] saw it in person." Sheen also said that he had nothing but love for his co-star, but he was a bit disappointed that she never thanked him for his help.
Read More: "Couldn't even call me and say, 'I've changed my mind?'": Charlie Sheen Felt Cheated On When Tom Cruise Stole $162M Movie Role – After Director Personally Assured Sheen's Casting
Charlie Sheen is Still Waiting For a Thank You
Although Charlie Sheen praises Lindsay Lohan and has said that he loves his Scary Movie 5 co-star, his co-star does not seem to feel the same way about him. While talking to Entertainment Tonight, Sheen shared that he is still waiting for a "Thank you" from his co-star.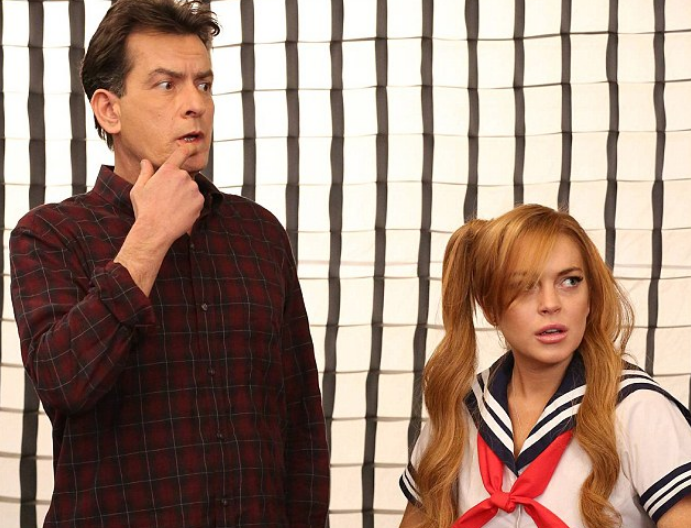 He said, "I'm still waiting for a text to say, 'Thank you'. Anything, you know?" The Lucas actor still wishes the best for Lohan. He also said that she just needs a little help as she has been going through a lot. "She just needs a little bit of time… People need to give her time to get her s**t together," Sheen said.
The Just My Luck star reportedly went through a tax mishap after she failed to pay around $100K in 2009 taxes. It happened after she changed her management teams, and some of her tax bills got lost during the process. The same followed with her 2010 taxes, after which Sheen helped her pay her taxes.
Read More: Terminator Star Arnold Schwarzenegger "Jumped" on The Opportunity to Star in 'Two and a Half Men' after Ashton Kutcher Replaced Charlie Sheen
Source:  Kyle and Jackie O