Well, for those who thought Kevin Feige is the "father of the MCU," here's a new revelation: Jeremy Renner has called Hawkeye as the MCU's Dad. A red carpet event was held by Marvel Studios on Wednesday for the upcoming Hawkeye series on Disney+. Jeremy Renner, while walking the red carpet, joked that maybe, Clint Barton is the real dad of the Marvel Cinematic Universe.
Here's what Renner said about Hawkeye: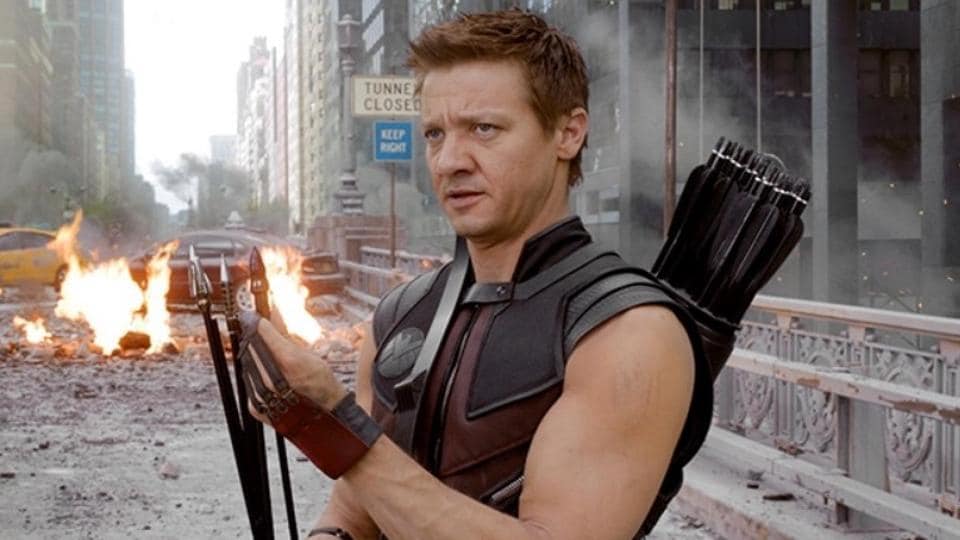 "If you look at all of Clint's relationships…it's been with Wanda and getting her convinced to put her boots on and go be an Avenger, or if it's with Natasha all through this thing," Renner told Variety. "Now with Hailee [Steinfeld] it's that same thing. Maybe he's just the MCU dad. Maybe that's his superpower."
He went to add that, "I think really cementing what Clint Barton's superpowers are…obviously, he's not the flashiest of all the Avengers. But here's the coolest thing: he has heart, his family, his tenacity. Heart will get you much further than the greatest skillset."
Here's the tweet:
Jeremy Renner recalls how #Hawkeye has helped motivate Wanda Maximoff, Natasha Romanoff and Kate Bishop over the years: "Maybe he's just sort of the MCU dad. Maybe that's his superpower." https://t.co/PosK7Daguf pic.twitter.com/BFH7eix3AE

— Variety (@Variety) November 18, 2021
Just like we heard Renner using a lot of references for the characters' past, Hawkeye writer Jonathan Igla has now confirmed that the series will have various Throwbacks to Marvel moments.
"It was a constant balancing act," Igla told Variety. "It kind of became a case-by-case basis. If something was good enough and worth calling back, and felt like it was going to resonate with the show, and not just something I would enjoy as a fan to call back and revisit, that guided it over the line."
"We want the show to be accessible to new fans and also to reward the longtime fans. It is a tricky balance, especially as the universe expands and expands," he added. These seem like some really wise statements and which tells a lot about Marvel Studios' dedication to being careful about scripting at every step of this universe. While many other franchises have often run into roadblocks trying to build into a cinematic universe, Marvel has so far thrived at it.
Hawkeye will debut on Disney+ with a two-episode premiere on 24th November.