Good Morning America co-hosts T.J. Holmes and Amy Robach began training for the New York City Half Marathon in March 2022. Reports suggest they started dating around that time, and people spotted them embracing each other near the ABC studios in May. Both Holmes and Robach ended their marriages in August, and they began dating publicly shortly afterward.
Despite suspicions of an affair, Holmes and Robach remained the GMA3 anchor couple in December 2022. However, ABC News removed them as hosts on December 5th due to the "distraction" caused by their relationship. They initiated an internal examination to determine if they had broken their morals clause. It now appears that their affair was not the sole reason for, or even a contributing factor to, their dismissal.
Suggested Article: T.J. Holmes' S**ual Exploits With Co-Host Amy Robach and Younger Staff Members Has Left 10 Year Daughter Scarred For Life, Hints Ex-Wife Marilee Fiebig
T.J. Holmes Will Not Be Missed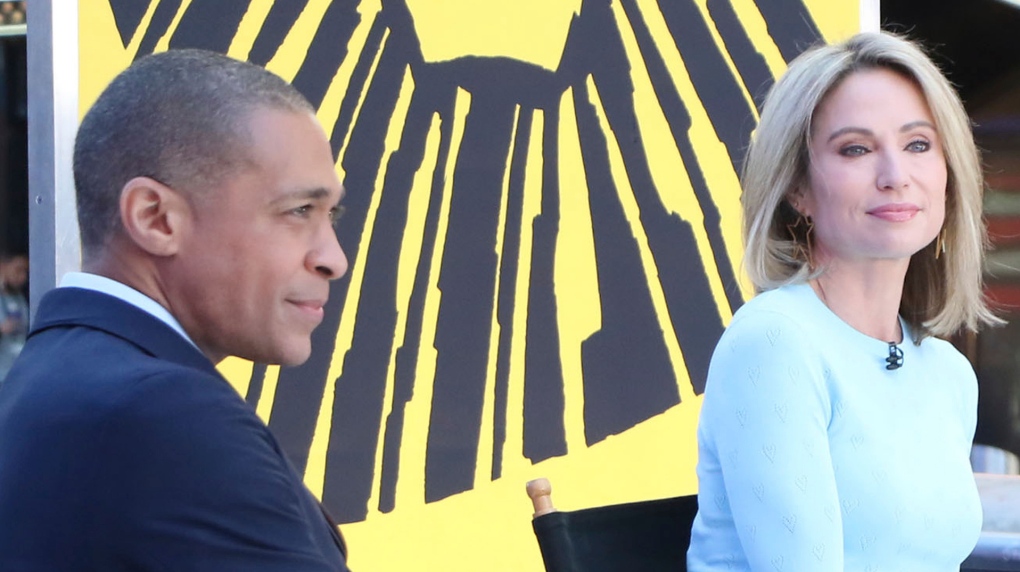 Fans and audiences following T.J. Holmes throughout his career would know this is not his first rodeo of affairs. However, learning that his staff wasn't as half happy with his behavior is a whole new story to unveil.
According to sources by Page Six, on set, Holmes is infamous for striking fear into the hearts of the production staff.
"He terrorizes the staff. They hate him. He yells at producers, snaps at people and people don't want to work with him."
The source also warned that one must not be on his bad side because of his grudge-holding toxic behaviors. A second source claimed he was "snooty" and "nasty" to employees. Meanwhile, a third expressed he was known as "a douche… long before this scandal erupted."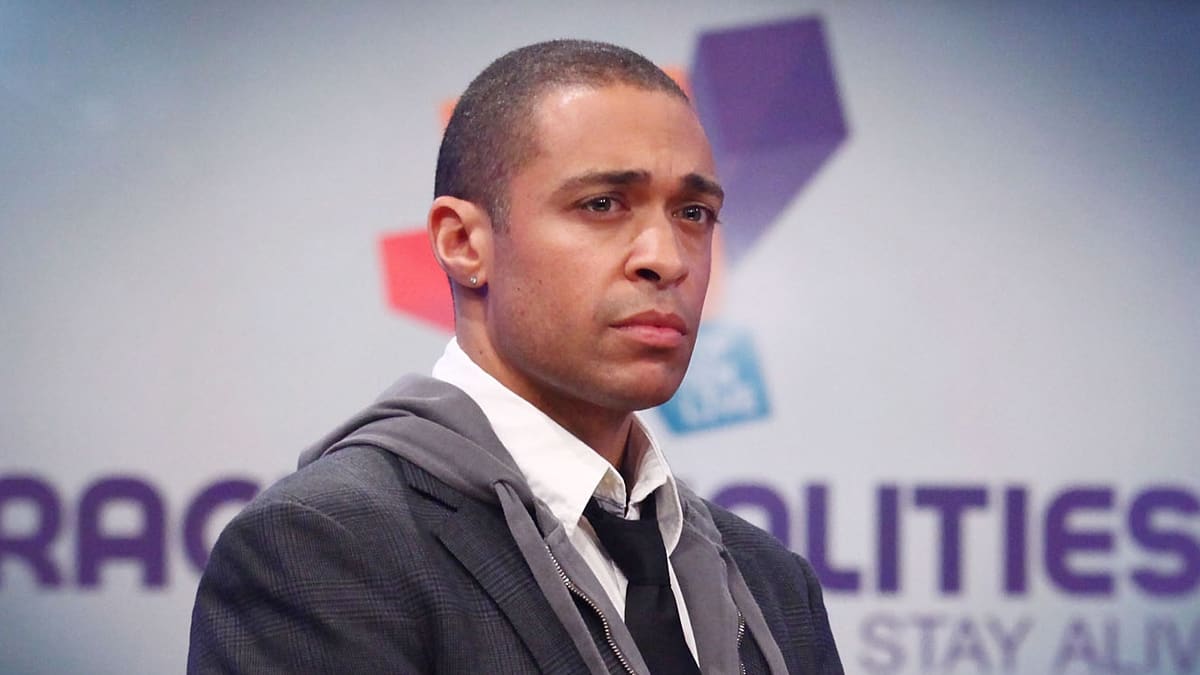 Read More: "Just please don't marry her": Prince Harry Begged King Charles Not to Marry Camilla, Exposes Her Alleged Evil Plan Involving Prince William
The same source also said he was quite fond of himself and considered himself a major celebrity.
"He loves himself, and really thinks he's a huge star. He acts like he's hot s–t."
In addition, the source also suggested that the anchor was his best self when he was with the top chiefs, but that would quickly change when they were not around:
"He's nicer when he's around the top anchors, but if he's not with them, he acts like he runs the place and isn't as nice,"
A source with knowledge of Holmes's situation described the criticisms as an attempt at "transparent and baseless character assassination against T.J."
To make matters worse, executives at GMA indicate that they constantly evaluate new ways to include T.J. in the program to find his greatest fit. They didn't like how unresponsive he might be when they tried to get in touch with him.
A source informed Page Six that Holmes was expected to put in more hours than the rest of ABC's talent, indicating that he was "overworked and under-supported."
"He had a heavier work load than everyone else. He wasn't just presenting his segments. He was producing them. He did double duty for years."
To add more fuel to the fire of Holmes' case, the source implied that everything only ever worked out perfectly if one was alert.
"If you were on the ball, you were fine. If you dropped the ball or did mediocre work, he wasn't one to bite his tongue, but he was always professional."
There is a widespread agreement that his treatment of employees has been unacceptable, notwithstanding some dissenting voices. Sources close to the case say it is absurd to think Robach was surprised by the allegations of extramarital affairs. This is so even if more of Holmes' "misdemeanors" have come to light after their workplace romance was disclosed.
T.J. Holmes And Amy Robach Continue To Lay Low In Love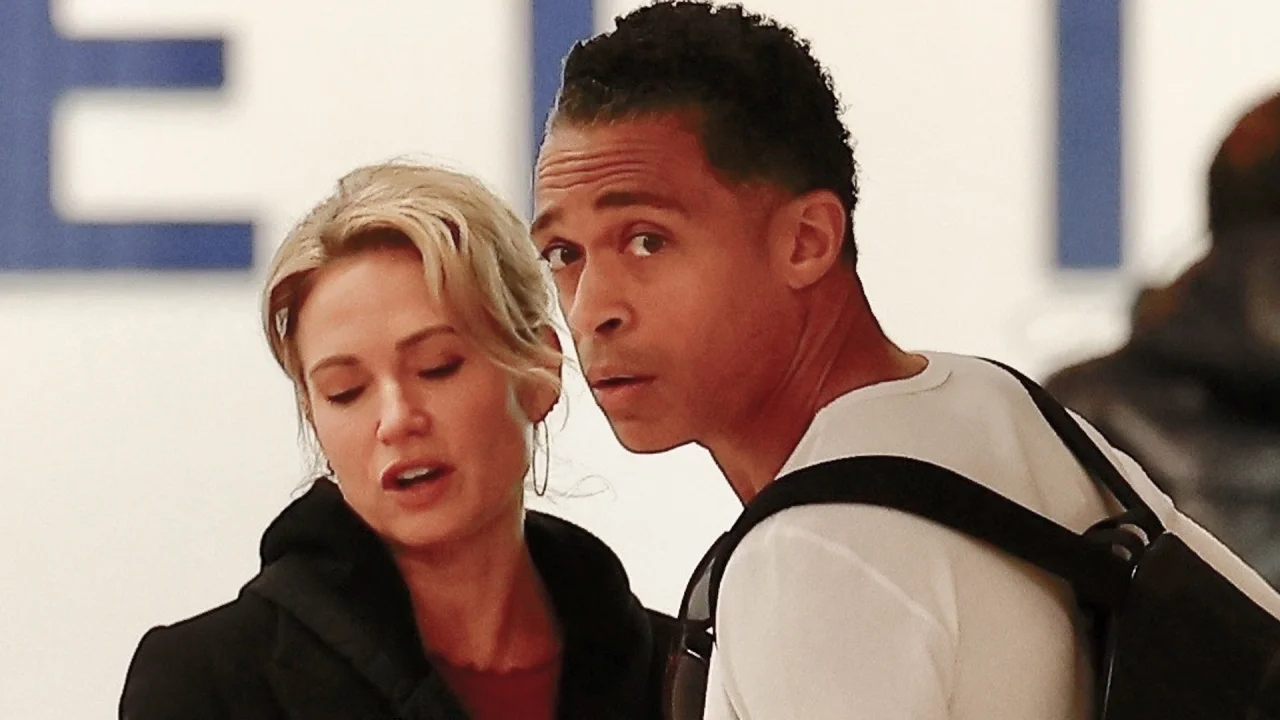 T.J. Holmes and Amy Robach seem to be keeping their relationship private again as new claims of previous professional dalliances surface, possibly to protect their jobs. Sources have claimed that the two have retained attorneys in preparation for a legal battle with ABC over their employment. 
Also Read: "Britney feels safe": Britney Spears Running Away From her Kids With Husband Sam Asghari Speculation Debunked
It remains uncertain if the network will make Holmes' firing permanent or if he will continue to be a part of it. Meanwhile, the couple keeps a low profile during the "difficult" time. Nevertheless, some staff members may feel relieved if he were to leave.
Source: Page Six