Tom Cruise is one of the legendary star performers in Hollywood. He made his acting debut in Endless Love in 1981. The Mission: Impossible – Fallout star is an excellent actor who demonstrated extraordinary resilience and ambition in his films. He has charmed the planet with his exceptional work in the film industry. Tom Cruise was previously married to Katie Holmes. 
The formal couple was once the iconic pair in Hollywood. They started dating in 2005 and tied the knot in 2006, but their years of relationship ended in 2012, and they announced their separation. The ex-couple shares a daughter name Suri from their whirlwind marriage. According to reports, Tom Cruise is not close with her, and Katie Holmes's daughter, the actor, has had no contact with Suri in a very long time. 
Tom Cruise's Estranged Relationship With Katie Holmes's Daughter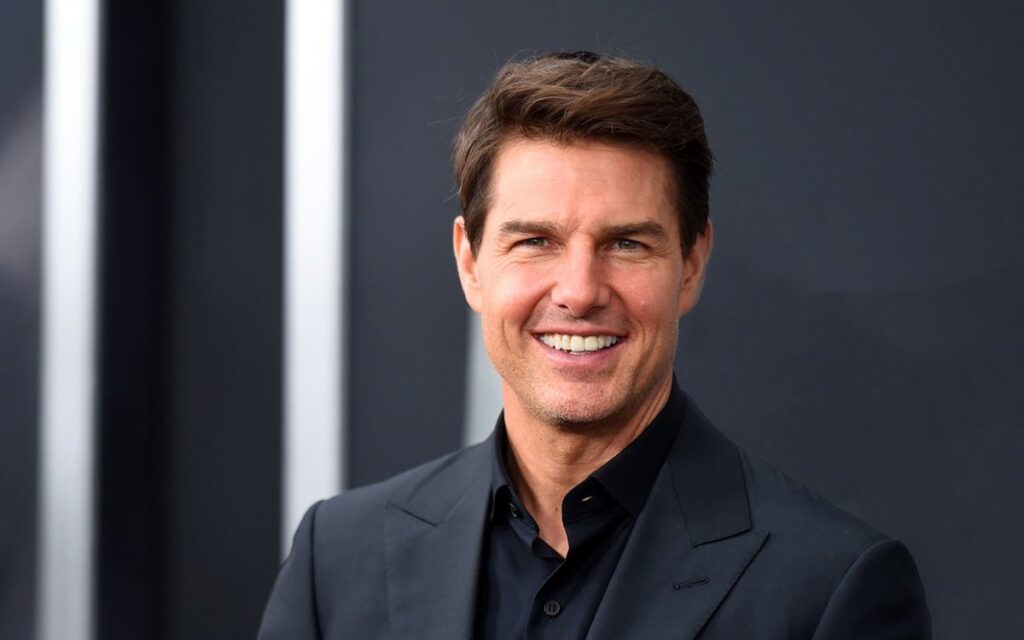 Tom Cruise is one of the most successful actors in Hollywood. The action hero of the film industry has worked in many critically acclaimed films and has earned several awards for his exceptional performances in movies. Cruise has worked with big-banner franchises and has appeared in blockbuster films like Mission: Impossible – Rogue Nation, War of the Worlds, The Last Samurai, The Mummy, and Top Gun. In his decades-long acting career in Hollywood, the actor has earned respect and recognition globally.
Tom Cruise has dated many A-list models and actresses in the entertainment industry. The Mission: Impossible – Rogue Nation actor was previously married to actress Katie Holmes. The formal couple met in 2005 and spotted together for the first time in Europe. They soon started dating each other and got married in 2006 as they welcomed their daughter Suri the following year. Holmes is a charismatic heroine that had a dream run in Hollywood. However, her career was marred by her bitter falling out with Tom Cruise, which remains a sore spot in both lives.
Page Six reports that Tom Cruise does not share a relationship with his daughter since she is not part of the Scientologists' religion, nor is his ex-wife. A source told the outlet,
"This is his loss, his issue, his problem. He must be really brainwashed."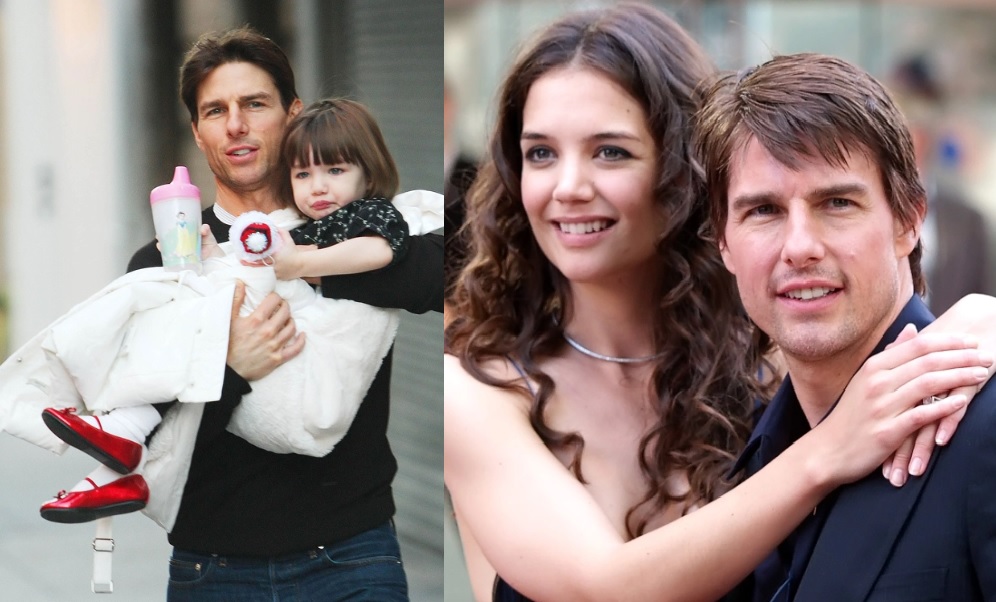 In a candid interview, the Dawson Creek star revealed that since the birth of her daughter Suri, she wanted to give her a stable childhood. She said,
"My child is the most important person to me, and her upbringing is paramount to my work right now. It's very important that I'm present and she has a stable, innocent childhood. I feel so blessed to do what I do, but there's nothing in the world better than watching your child succeed."
Talking about Tom Cruise and his relationship with his daughter Suri an insider told The Daily Mail,
"Suri does not know her father anymore and she has not spent time with him in a decade. She does not go to see his movies and he has no part in her life."
Another source spills,
"Suri is applying to schools all over the place, though Katie really does want her to stay in New York so they can be close to each other. Katie takes great pride in her but is also extremely overprotective."
According to rumors, Hollywood icon Tom Cruise has an estranged relationship with his daughter Suri. The reason for his detachment from his daughter has something to do with Cruise's religion. It is speculated that his ex-wife Katie Holmes does not want her daughter Suri to be exposed to his father's Scientology religion.
Also Read: "I am because you are": Tom Cruise's Perfect Speech at PGA Awards Was So Damn Flawlessly Poised it Broke the Internet
Tom Cruise Reveals He Doesn't Have a Lot of Friends In Hollywood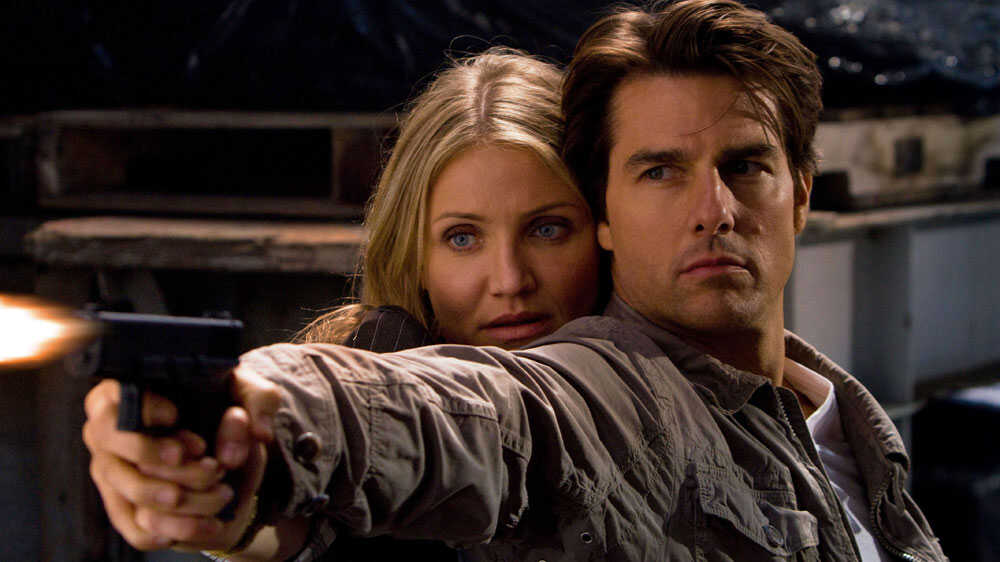 Tom Cruise is one of the most in-demand actors in Hollywood. The Top Gun star is critically acclaimed and commercially successful in the film industry. Cruise exudes a superstar persona as purely as anyone in his generation. In a tell-all interview, Tom Cruise opened up about his acting journey and how he doesn't have many friends in the industry.
Also Read: "I'm a terrible auditioner": Patricia Arquette is Still Devastated With Losing a $250 Million Movie Starring Tom Cruise
The Mission: Impossible movie actor said,
"I didn't have a lot of friends. The closest people around me were my family. They felt a little nervous about me because I had a lot of energy and couldn't stick to one thing… I feel good about the fact that I finally found something I love. I was always packing and moving around, staying in Canada, Kentucky, Jersey, St. Louis—it all helped because I was always learning new accents, experiencing different environments."
Tom Cruise continued,
"I felt that the people rejecting me were there to help me in the long run. Sometimes it hurts, but I truly believe there are parts I'm supposed to get and parts I'm not supposed to get, and something else is going to come along."
Talking about his film Top Gun the actor said,
"When you fly in the F-14, it's one of those experiences that is bigger than life itself. It blows your shit away. These guys do it every day and you know why they want it. Flying is so intense and emotional. But ever since I got involved in Top Gun, I didn't want to make a warmonger movie. I wanted to get into the personality of these guys, and what makes them fly. What makes my character, Maverick, want to fly? I wanted to give him a sensitivity."
He added,
"Making a movie is like a chess game. It's about constantly changing patterns, adapting to new things. It's not just black and white as you know."
Also Read: Tom Cruise Reportedly So Terrified of Media After Embarrassing Public Feud With Brooke Shields Over Antidepressants He's Piloting His Helicopters to Travel and 'Stay Under the Radar'
Mission: Impossible 7, starring Tom Cruise, is set to be released on July 14, 2023.
Source: Page Six