American rapper, singer, and songwriter Austin Richard Post is better known by his stage name, Post Malone. His skill at fusing many musical styles, such as pop and hip hop, has won him many awards. Following the release of his debut single, White Iverson, which reached the top 20 on the US Billboard Hot 100, He initially came into the spotlight in 2015. He then signed a recording deal with Republic Records, and the rising popstar is also famous for the song Rockstar,which reached number one on many top charts and secured his status as a rising artist. Since the release of his first big song, Malone has collaborated with a number of well-known rappers, including 50 Cent, Kanye West, and Young Thug.
Post Malone insists he's happy and healthy amid fans' theories over his weight loss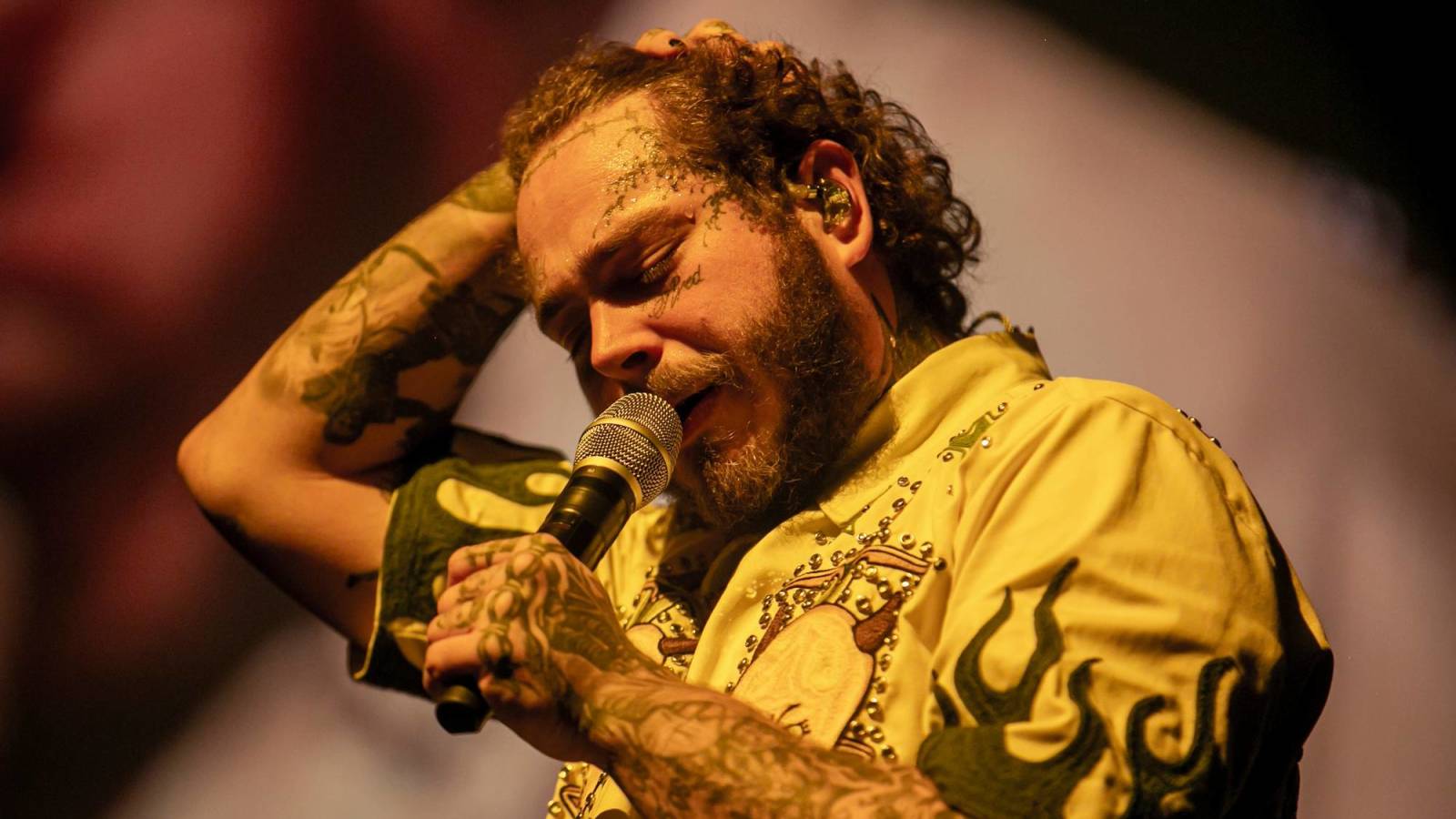 Following recent speculations that the Congratulation singer appeared different from his normal self, Post Malone is denying drug allegations after fans voiced concern over his drastic weight loss. The rapper "insists he's happy and healthy, and nothing is wrong," according to TMZ. According to sources close to Malone, his supporters should not be concerned because he is not on drugs or sick. In fact, he just gained weight for a movie role but has since adhered to a strict diet and exercise regimen.
Also Read: "The world is threatened by my power": Madonna's Violently Cryptic Tweet Has Fans Convinced 64 Year Old Music Icon Has Gone Senile and Paranoid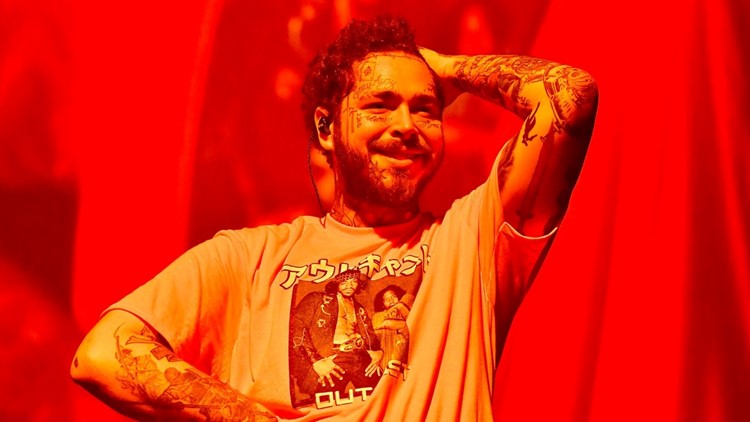 The Circle singer is on tour in Australia, and many people were alarmed when they saw a video showing him looking leaner while performing in a t-shirt and shorts. Because of his extreme weight loss and the strange movements he made while singing, many assumed he was suffering from sickness or possibly addiction. He has been traveling since September and performs a 90-minute concert, which is said to be contributing to his weight loss.
Fans get worried for Post Malone after watching him perform like this🙏🏾😕🙇🏽‍♂️pic.twitter.com/d3NMe7dn1N

— Raphousetv (RHTV) (@raphousetv2) February 6, 2023
Also Read: Ben Affleck Was Reportedly So Exhausted Attending Grammys 2023 With Jennifer Lopez Even JLo Had To Remind Him To Stay Put
Post Malone was rumored to have been on drugs during his Australian concert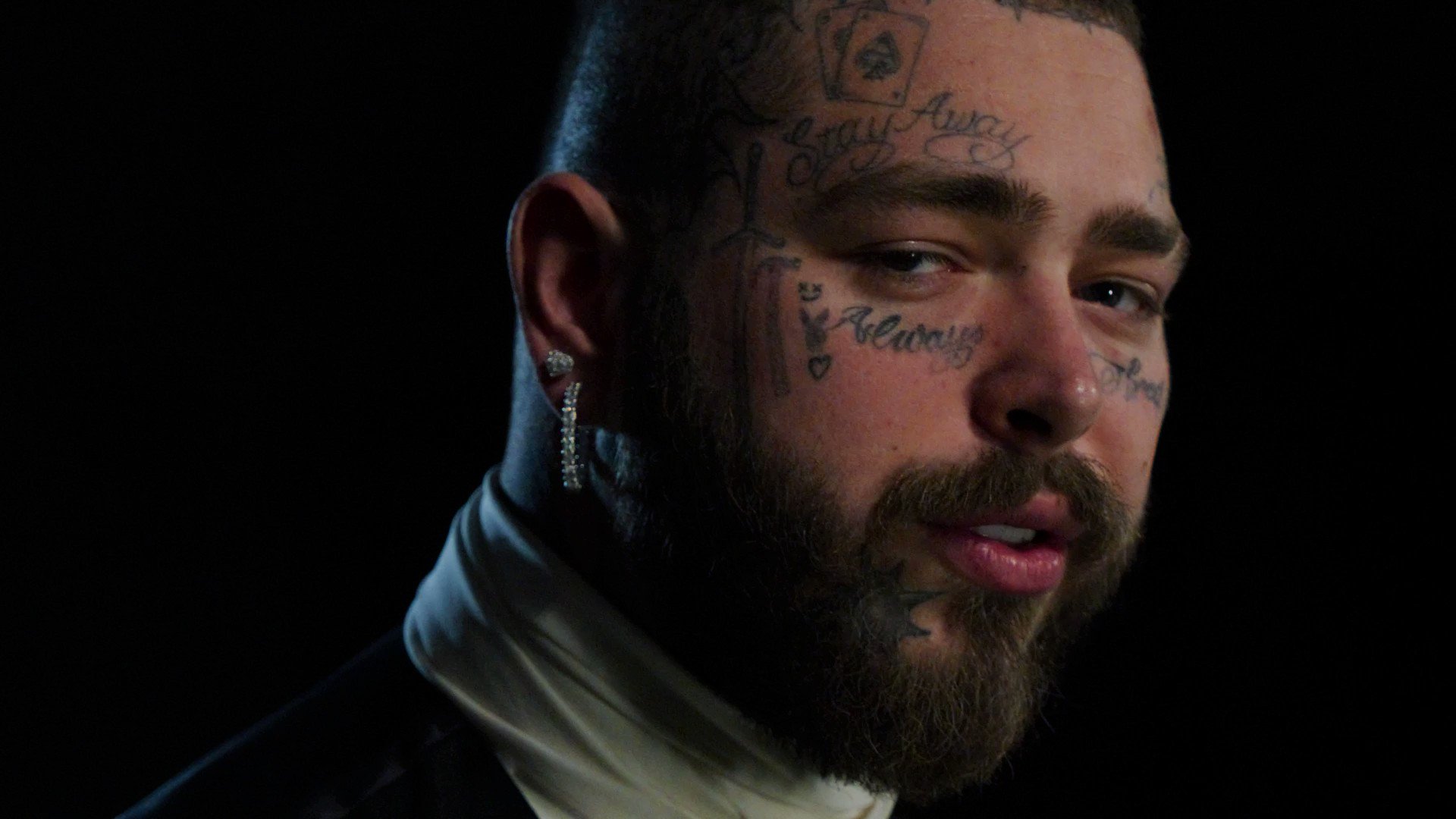 The multitalented singer can be seen singing his song I Fall Apart in the video while moving about a lot and twitching, which led some admirers to believe he was under the influence of alcohol and drugs. Other fans, however, pointed out that he typically sings the song with the same moves, so he is only giving a heartfelt performance.
Also Read: 'Spider-Man: Into The Spider-Verse' Song Previewed By Post Malone
"I'm excited for this next chapter in my life; I'm the happiest I've ever been, and I've been depressed for as long as I can remember," he told TMZ at the time. "It's time to take care of my body, my family, and my friends, and to spread as much love as we possibly can every day." In fact, Post Malone's father commented on his son's new look on social media, saying it was the "healthiest" he's been in years, on a fan video questioning Post's health due to his weight loss.
Last month, the Sunflower singer flaunted his improved physique in a shirtless Instagram post. He announced in May 2022 that he and his partner were expecting their first child. The singer disclosed in June, during an interview on The Howard Stern Show, that they are soon to welcome a girl child.
Source: TMZ