With the release of the first half of its fifth season, Yellowstone has emerged as one of the most beloved American TV dramas. The show follows the conflicts that happen due to the shared borders on the Yellowstone Ranch. It revolves around the owners of the largest ranch in Montana, the Dutton family.
Created by Taylor Sheridan, the show has grown more popular with each new season and had 12.7 million viewers in the fourth season. This show stars Kevin Costner as John Dutton III, the lead role of the series. The show has also spawned several spin-offs. Cole Hauser who stars as Rip Wheeler in the show has recently come up with a simple plan to get his beloved co-star Morgan Freeman to star in Yellowstone.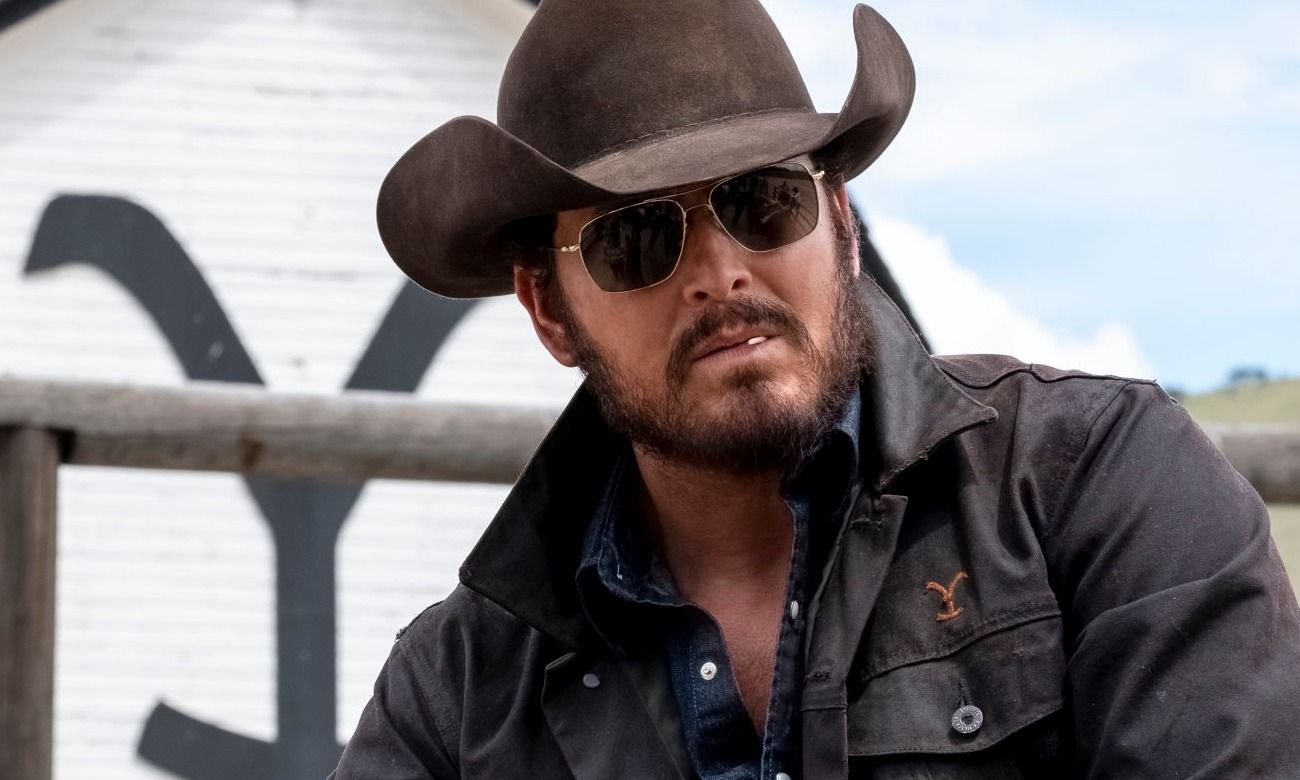 Read More: Yellowstone In Fresh New Controversy As Internet Labels It A 'Nepo Baby Refuge' For Stars Who Won't Get Hired Anywhere Else
Cole Hauser Has A Brilliant Plan For Morgan Freeman's Casting
Cole Hauser might have gained a lot of attention for his role in Yellowstone but he has had a quite diverse career since his debut in the 1992 drama School Ties which featured several future Hollywood stars such as Brendan Fraser, Ben Affleck, Matt Damon, and Chris O'Donnell. Hauser got the chance to reunite with his former co-stars Affleck and Damon in Good Will Hunting.
The Pitch Black actor has been lucky enough to work with some of the best actors in Hollywood such as Bruce Willis and Colin Farrell in the 2002 movie Colin Farrell. In one of his most recent movies The Ritual Killer, he had the golden opportunity to star alongside legendary Hollywood veteran Morgan Freeman.
Read More: Morgan Freeman's Soul Wrenching Words For 'The Shawshank Redemption' Would Move You to Tears!
In an interview with IMDB, when asked how could Morgan Freeman fit into Yellowstone, Cole Hauser said that the Academy Award winner had a plan for his casting in the show. Hauser said:
"[Freeman] was like, 'Well, I could just come and play your uncle, Cole.' I said, 'Well, fair enough. I have curly hair, you have curly hair, we'd get away with it!"
That would be one way to do it. However, to find out whether or not it would actually work, Sheridan would have to be aboard this plan and maybe, they would be able to fit Freeman in the show.
Cole Hauser Would Love To Have Morgan Freeman In Yellowstone
Yellowstone has a quite star-studded cast with Kevin Costner at the forefront of the show. Even its spin-offs stars actors like Tim McGraw, Harrison Ford, Helen Mirren, and Sam Elliott. In a recent interview with IMDB, Cole Hauser was asked which actor he would like to see in the show.
Hauser had a very clear answer to the question as he told IMDB:
"I would love to have Morgan Freeman. I just did a movie with him, and he loves the show and loves the Western world. As you know, he's done some pretty spectacular stuff when it comes to it, but I'd really love to see Morgan Freeman on the show, and it would make him happy, and I love him dearly, so I would want to make him happy."
Read More: 1883 Actor Hates Taylor Sheridan's Yellowstone Despite Loving Kevin Costner as Show's Dangerous Patriarch
Morgan Freeman has previously starred in several Western projects and one of the most popular ones is the Clint Eastwood movie Unforgiven which is one of the only three Westerns to have won an Academy Award.
Source: IMDB
Thanks for your feedback!