Disney's Jungle Cruise has hit the streaming platform Disney+ last weekend and here is what fans are saying about the Emily Blunt and Dwayne Johnson starrer film.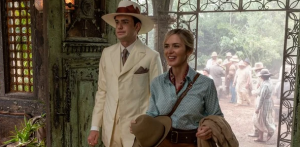 While the critics are found to be having some different opinions about director Collet-Sera's chart-topper, there are some specific things that the public is really intrigued about. Let's have a look at what the viewers and fans are saying about Jungle Cruise starting with the fact that it reminds us about movies that we already love.
It brought the old memories of some adventure franchises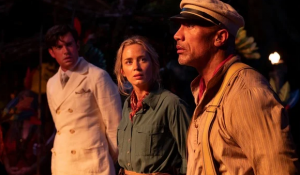 Soon after the trailer of Jungle Cruise was released, it got an opportunity to get compared with movies like Pirates of the Caribbean and The Mummy. While both these franchises were invoked upon their respective release, some more franchises got into the conversation.
Actor and film critic, James Burgess tweeted:
"JUNGLE CRUISE: Such an entertaining, funny, thrilling, moving type of genre film they just don't, but should, make any more! Reminiscent of The Mummy, Indiana Jones, Romancing The Stone, Pirates & Jumanji."
It is perhaps a good start for the film that it is getting compared with such legendary movies. Eventually, Jungle Cruise is getting endeared with the public effectively. Indiana Jones is being mentioned along with movies such as Romancing The Stone and Jumanji. This is probably because Disney has a cross-generational belief of getting hit on its hand. And yes, there is something more for The Mummy and Indy that we have noticed in a tweet posted by Paul McHugh.
He tweeted: "JungleCruise is sooo much fun. Think Indiana Jones meets The Mummy. The former hardest working man in Sports Entertainment @TheRock delivering another great performance. Kids absolutely loved it."
Perfect casting is Jungle Cruise's upfront weapon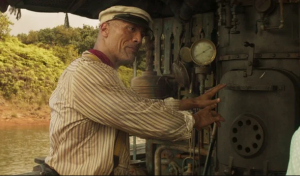 Casting is perhaps the most essential thing when it comes to building a strong foundation for a project like Disney's Jungle Cruise. If the makers are planning to bring it on as a franchise, it would be essential for them to cast the right actors for the right sort of roles. Keeping this notion in a loop, another fan, Jolly Good Fella tweeted:
"Give me Emily Blunt in any movie and I will watch it..throw in The Rock and the brilliant Jack Whitehall…We have a winner…A very good worthy adventure flick worth your time #JungleCruise"
If you want to draw the audience's attention, cast Dwayne Johnson, Emily Blunt, and Jack Whitehall. But Collet-Sera's Jungle Cruise got them all cast together and that is what makes the movie hell of a combination. To this, another fan, Mark Bradley tweeted:
"Is it just me or does the press for #JungleCruise make realize how good the chemistry between the cast and a fun work environment only adds to how good the movie is?  @TheRock  Emily Blunt @jackwhitehall."
Dwayne Johnson's humor was an add-on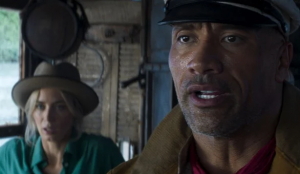 If you are playing the role of a skipper, puns are a must. Frank Wolff, a character played by Dwayne Johnson got its introduction via a long stream of 'dad jokes' that helps setting-up his personality in Jungle Cruise. Concerning Johnson's dad-humor, @kingofwakanda20 tweeted:
"JungleCruise This movie ? was freaking amazing @TheRock  I love the Rocks dad jokes #EmilyBlunt is beautiful and hilarious can't wait for the sequel."
Apart from the old adventure franchise memories, strong cast, and Johnson's dad jokes, the fans also liked the new Metallica cover, "Nothing Else Matters".
Emily Blunt and Dwayne Johnson starrer Jungle Cruise is all set to wow you with its theatrical release soon. But if you can't wait to get on this new adventures journey, you can watch Jungle Cruise on Disney+.
Thanks for your feedback!