Tom Cruise is an American actor and arguably the most famous action actor in the world right now. The world-class actor is known for doing the stunts in his movies on his own and does not like using a stunt double. Cruise says, "It allows us to put cameras in places that you're not normally able to do." Although he has done many action roles, Tom Cruise is most famous for his role as Ethan Hunt in the Mission Impossible series. In the most recent news, the Top Gun actor startled a couple in England who were enjoying their hike.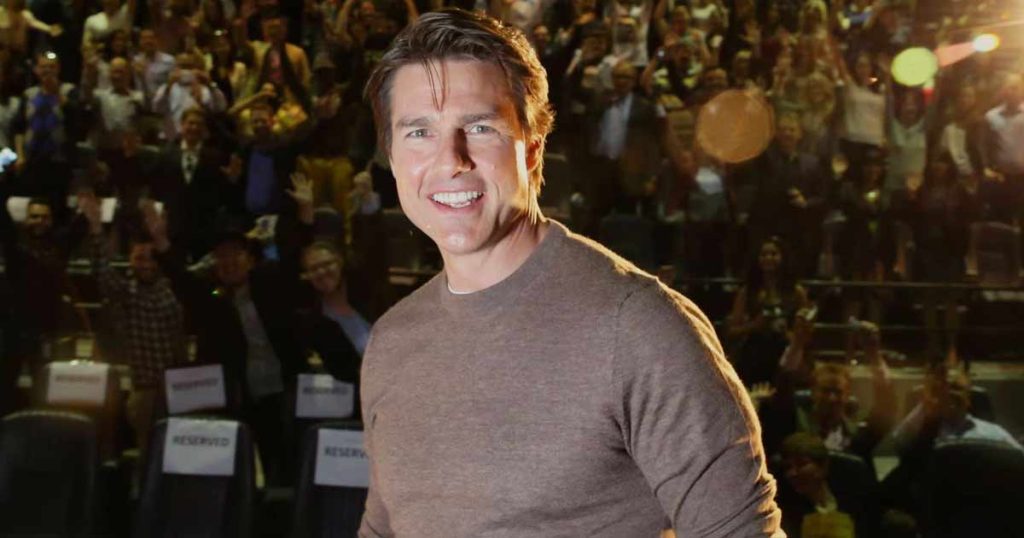 Also read: 'You guys would be fools not to watch it': Cruise Didn't Just Save Cinema With Top Gun: Maverick, He Also Made Jason Statham, Matthew Vaughn, and Guy Ritchie Hollywood Superstars
Tom Cruise startled a couple in the United Kingdom enjoying a Hike
Sarah Haygarth and Jason Haygarth were on a hike near Lake City with their dog when the star came on a chopper. While getting ready in his paragliding gear, the Jack Reacher actor apologized to the couple for ruining their hike with all the noise from the chopper. The actor complemented their dog while getting ready to jump. Sarah Haygarth asked him, "Are you really going to jump off there?" The star didn't say anything, just smiled and nodded.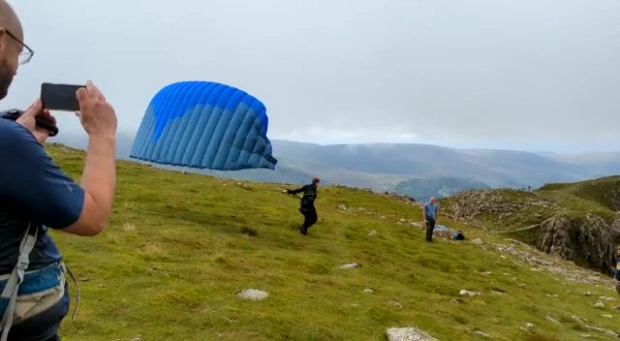 Also read: Jeremy Renner Reveals He Got Mission Impossible Role After Meeting Tom Cruise
He started running and yelled "See you later folks" and proceeded to jump off the cliff with his parachute. One would expect him to be a bit scared or nervous before performing such a dangerous stunt like that but according to Sarah, "He was as cool as a cucumber."
Smooth landing! #TomCruise in Buttermere today for #MissionImpossible. #DeadReckoninghttps://t.co/VouRU3XQgZ pic.twitter.com/2LjEipW8W2

— Tom Cruise News (@TCNews62) July 31, 2022
You may also like: 'I Got No Respect for That': Iron Man 2 Actor Mickey Rourke Slams Cruise, Says His Acting Is Irrelevant.
The Top Gun actor was filming for a scene in the upcoming Mission Impossible Sequel
Images surfaced that showed the happy couple smiling after Tom Cruise jumped off the cliff. Of course, it isn't every day that you get to see Tom Cruise in real life.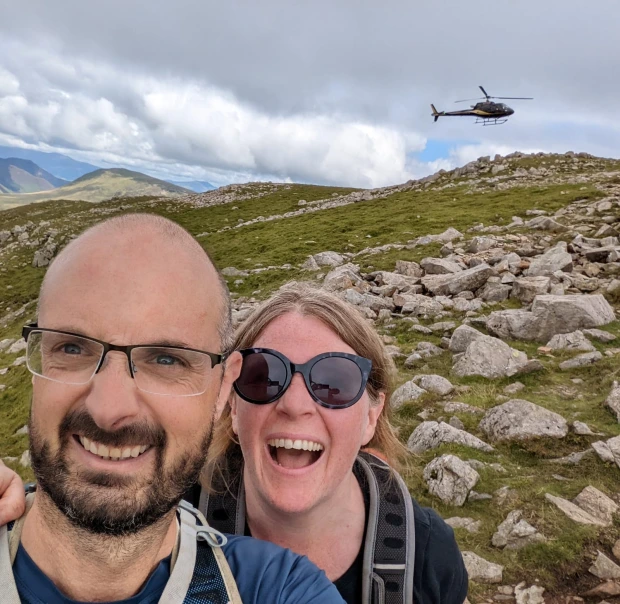 Also read: 'If He's Not Superman, He Can Be Batman': Cruise Once Became a Real Life Superhero By Saving a Woman From Car Crash
It is being speculated that Cruise was performing the scene for the next sequel of the Mission Impossible series. Mission Impossible: Dead Reckoning Part I has wrapped up filming in September 2021. The movie will hit the theatres in July 2023. The Mission Impossible series is currently streaming on Netflix.
Source: The US Sun
Thanks for your feedback!