People are often judged for their fashion choices, and celebrities being in the public eye often fall prey to such judgments. The aging heartthrob of Hollywood Brad Pitt has been recently trolled by the internet for his choice of fashion. The Bullet Train actor was seen strutting in a monochromatic outfit on February 13th. The internet quite responsibly trolled the actor for trying to look cool and young in his newbie outfit.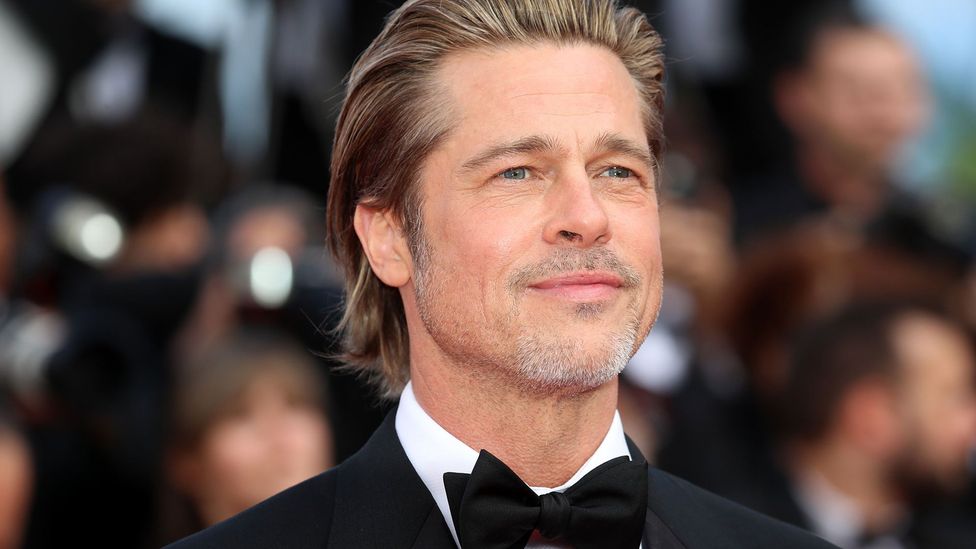 Twitteratis took on the responsibility of trolling the actor for his fashion choice, despite being well-groomed and confident. There were mixed opinions on his fashion choice. With the charm and persona that Pitt carries, it's hard to tell if the outfit was a fashion fail or if the twitteratis went too hard on him for trying something new. 
Also read: "They don't want to do it in the house where he lived with Angelina": Brad Pitt Running Away From Past With Angelina Jolie to Build His New Life With Ines De Ramon
Brad Pitt's monochromatic fashion choice  
With age actors usually try to stay updated with fashion trends and maintain their glam. At times failing to keep up with the trends can land celebrities in trouble. Recently Brad Pitt sent the internet into a frenzy with his nonchalant attitude wearing a monochromatic outfit. The Fight Club actor denied the basic everyday look and tried a modern fashion trend. Although the heavy trolling on Twitter suggests fashion failure on Pitt's end.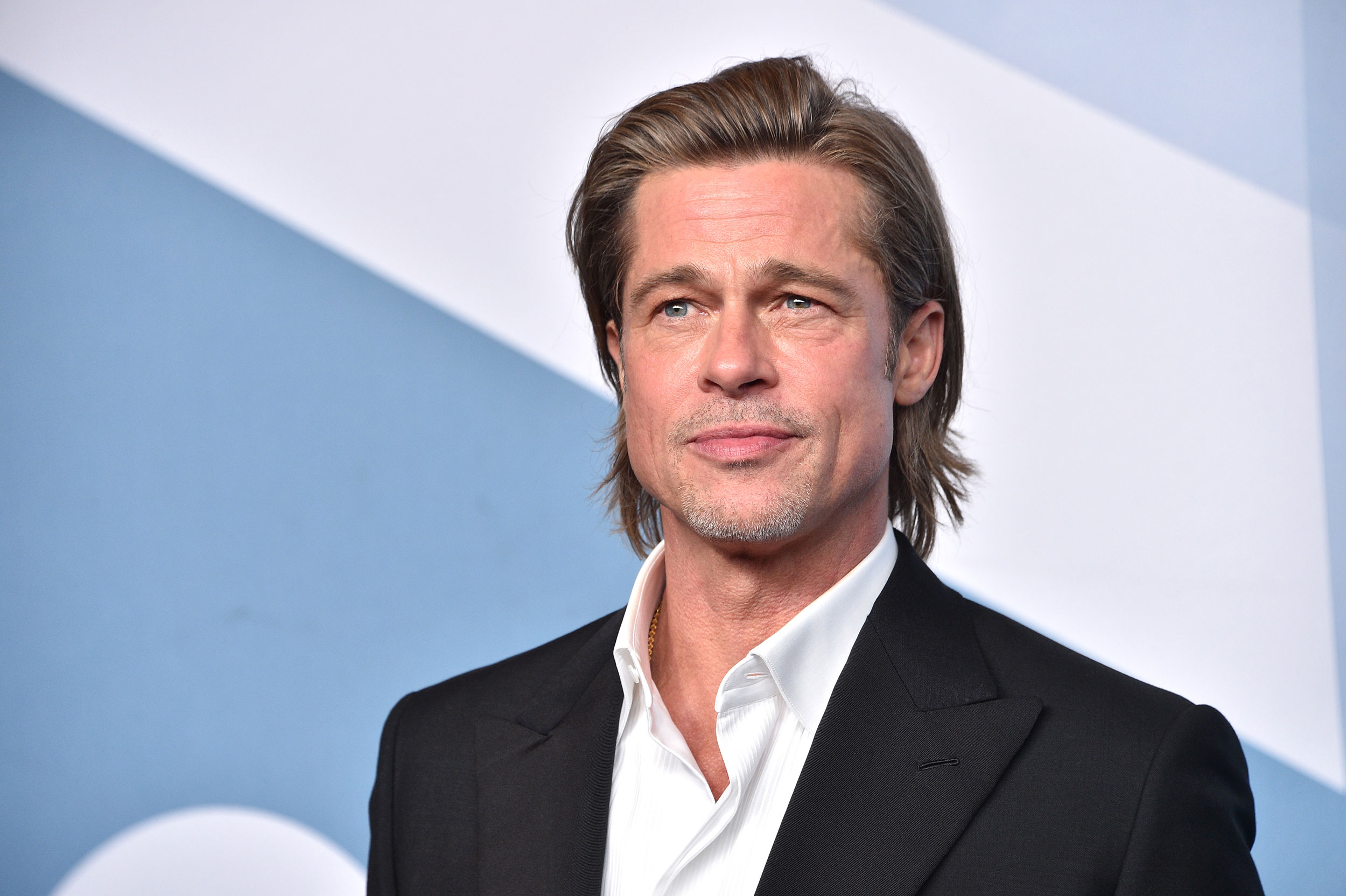 The actor was seen in an all-beige ensemble where he perfectly paired his Doublet distressed-effect jumper with Jordan Craig Mercer fleece sweatpants. To complete his fashionista look, Pitt added a Wanderer shearling bucket hat with a pair of white skateboard shoes and a red tote bag. The 59-year-old had a sly smile and was carrying his cell phone in his hand when he was spotted. Pitt was even well groomed with a neatly shaved beard and perfectly done hair.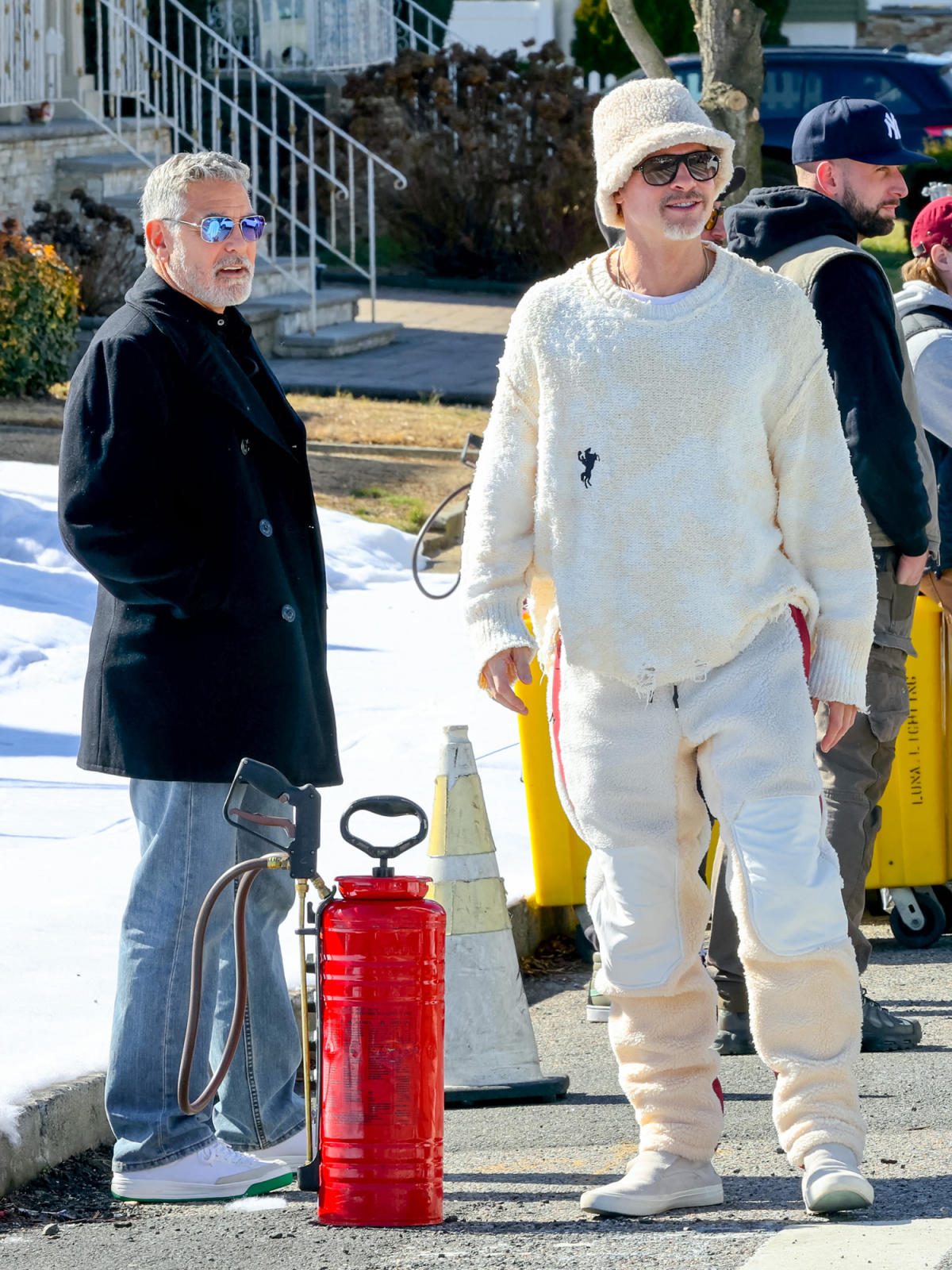 However, his fashion choice caused an uproar on the internet causing twitteratis to post their mixed opinions about his outfit. The actor gets heavily trolled not just for his outfit but also for his age. 
Also read: 'Their relationship is progressing at lightning speed': Brad Pitt, Ines de Ramon Reportedly in Live-in Relationship as Angelina Jolie Prepares Next Lawsuit Salvo on Ex-Husband
Twitteratis trolling Brad Pitt for his outfit choice
The Mr. And Mrs. Smith actor's fashion choice was bashed by viewers on Twitter. Pitt's fans gathered on Twitter to dump their mixed opinions about the actor's willingness to keep up with the fashion trends. Along with brutal trolling of the actor's choice of fashion, few fans took the considerate undertone to point out he looks good in everything because of his confidence.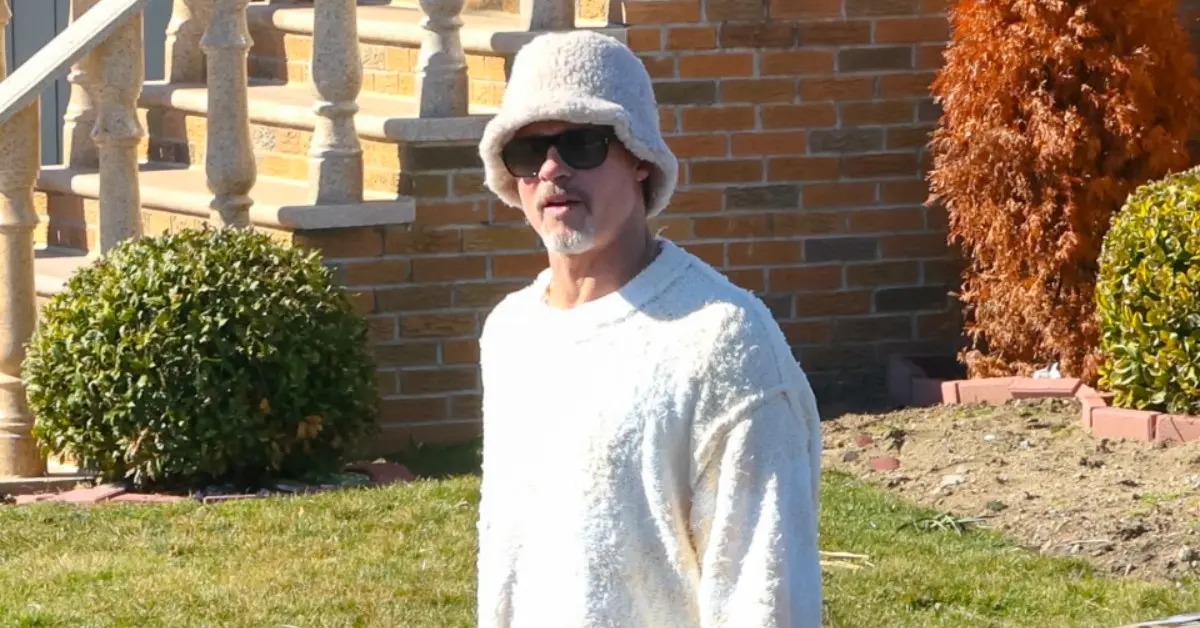 The Hollywood heartthrob was heavily trolled by twitteratis calling him "a 2-weekold cauliflower." The father of six was poked fun at, for his questionable choice of outfit.
brad pitt is out here looking like 2 week old cauliflower pic.twitter.com/cWU7faGXif

— derek guy (@dieworkwear) February 14, 2023
Although some users complimented the actor for his grace and confidence which makes him look "cute in those clothes". Some even called him the "king of cool" and others simply adored him by calling him "my man right there". 
He looks so cute on those clothes 🥹 #BradPitt pic.twitter.com/0x56KKaDEX

— Trust 🦋 (@babylonsbae) February 13, 2023
The actor was filming for his recent role alongside George Clooney in New York, for their upcoming film Wolves, when the star was seen in his monochromatic outfit and tolled hard. 
what in the midlife crisis is this. pic.twitter.com/AoT6ZzLicx

— internet baby (@kirkpate) February 14, 2023
People used heavy sarcasm to troll the actor stating about his "midlife crisis" while others called him "Rihanna's backup dancer."
Brad Pitt was one of Rihanna's backup dancers?? pic.twitter.com/2kVscQNIKg

— lil level up 🕯SHADOW SYMPHONY (@levelupdub) February 15, 2023
Few fans even went hard on the actor's age and called him "old grandpa". Some even suggested that the actor trying out new fashion trends is no longer cool for his age. 
He's getting old like an old grandpa

— 🏝️Dreamland (@mavy_florian) February 14, 2023
Others joked about how he's "warding off evil spirits" with his entirely light-colored outfit. 
He's just warding off evil spirits.

— ✨YOGI✨ (@rebelcaveman) February 15, 2023
Pitt strolled through the city, a day before Valentine's day in his Twitter-trolled outfit and caught the attention of people. 
Read more: "The room just went dead silent": Margot Robbie Reveals Why Leonardo DiCaprio Won't Work With Her Again After Forcibly Kissing Brad Pitt in Babylon
Source: Okmagazine