Charlie Sheen has been embroiled in a world of troubles over the past decade. He was kicked out of Two and a Half Men due to indifferences with the maker of the show, Chuck Lorre. He tested positive for HIV shortly after, in 2012. He hasn't had any career-wise success to boast of ever since as well and has also got r*pe allegations to his name. His reputation took another hit when former child actor Soleil Moon Frye revealed that she lost her virginity at 18 to the 9/11 star who was in his late 20s at the time.
Soleil Moon Frye lost her virginity to a decade-older Charlie Sheen at 18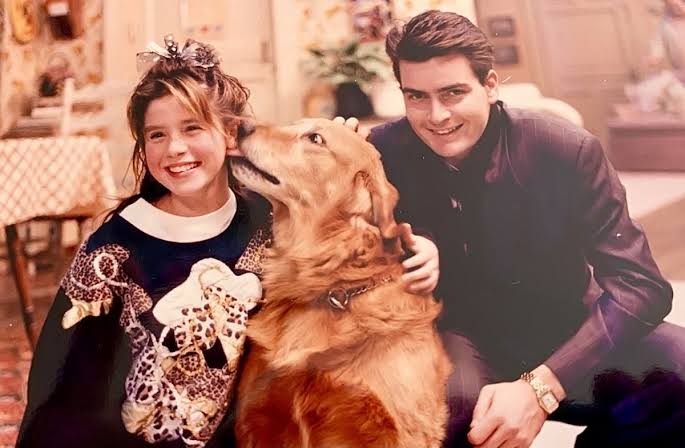 Soleil Moon Frye's Hulu documentary Kid 90 was released in 2021 and Charlie Sheen became a subject of scrutiny as an immediate after-effect. In the documentary directed by Frye, she recalled having her "first consensual s*xual experience" with The Chase star when she was 18 and he was 29.
A journal entry from December 18, 1994, by the 46-year-old read,
"It's been the most strange and incredible day ever. He's somebody I've had a crush on for years. He's a person that intrigues me and excites me."
She further went on to remark how similar he was to Carrie Bradshaw's on-again-off-again beau on the HBO show, Sex and the City – Mr. Big. Not many were pleased by this though. Tweets pointing out how problematic the dynamic sounded started doing the rounds. One of them read:
 "Hold up… 18 yo Soleil Moon Frye lost her virginity to 27 yo Charlie Sheen? #Kid90".
Another tweet read,
"This sounds kinda predatory…he was so much older than her".
Yet another one read,
"Creepy, was he watching the show she was in saying 'I'm gonna nail that when she Turns 18' checking her birthday every year to see if she was".
Clearly, the fans didn't see anything romantic in this relationship, the way Frye did.
Also Read: "Dude! Dude! I need your help!": Charlie Sheen Went Batsh*t Crazy When Ex-Wife Denise Richards Came to Visit Him on Set, Asked 'Two and a Half Men' Co-Star Jon Cryer To Hide His P*rn
Charlie Sheen has r*pe allegations to his name as well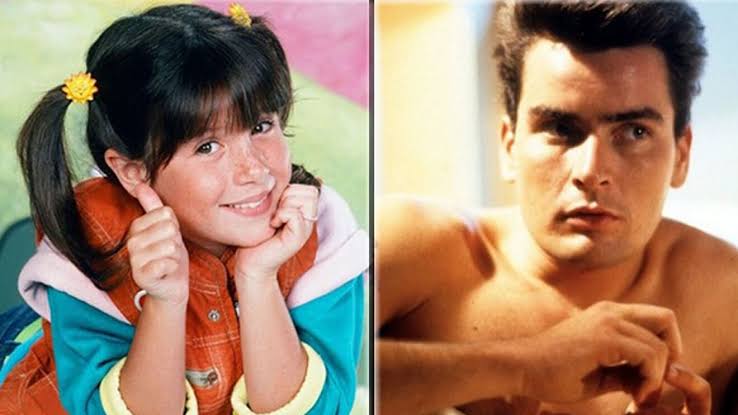 This heat for Sheen came after only a year of being accused of r*pe. In 2020, Corey Feldman had come forward with his documentary My Truth: The Rape of Two Coreys. In it, he had made allegations against the Hot Shots actor of raping his friend Corey Haim when he was 13. Haim died tragically in 2010 when he was only 38.
Addressing this accusation, Frye said in Kid 90,
"I don't know about anyone else's experiences. I don't think people are devils or angels."
On his part, the 57-year-old denied the allegations outright.
Also Read: "That show devoured like 12 marriages": Charlie Sheen Had a Serious Allegation Over Melanie Lynskey's Divorce, Blamed Chuck Lorre For Ruining His Co-Stars' Lives
Soleil Moon Frye remembers Charlie Sheen fondly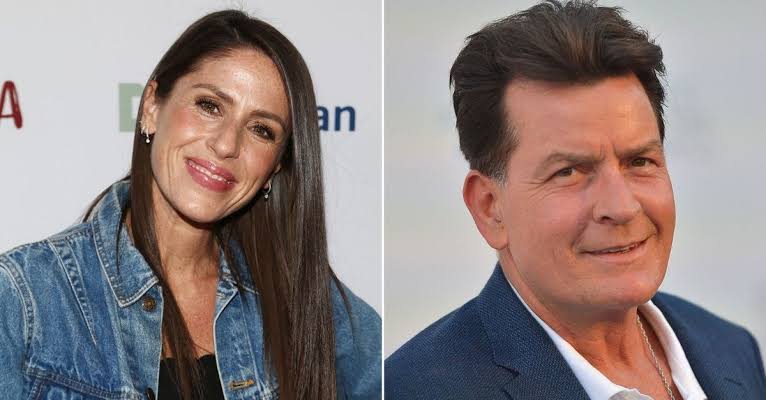 Sheen was all praises for Frye after the release of her documentary. His publicist, Jeff Ballard shared his thoughts with Us Weekly, saying, "She's a good egg. I wish Soleil well in this resurgence of hers."
The Sabrina: The Teenage Witch actor also talked to USA Today about her first lover, Sheen, and shared that he was "really kind" and "treated me really beautifully."
Regardless of Frye's kind words, Sheen was severely accused of grooming a young girl.
Also Read: "The derogatory stuff is true": Charlie Sheen Called Out Two and a Half Men Creator For Treating Him Poorly And Wrongfully Terminating His $2 Million Per Episode Contract
Source: The Things