Dakota Johnson is a real heart catcher, as much for her unhinged wit and sense of humor as for her beauty. The 50 Shades of Grey star has made quite a reputation for herself by slaying fans and celebrities alike with her mesmerizing looks. Everything about her, be it her affable smile, or her ravishing locks, is enough to enchant a person.
Of course, the list of her fans runs long. And all of them were in for a surprise last week, as she revealed her new look. She underwent a makeover for her role in her latest flick Daddio. She was spotted on the sets of the film, sporting a platinum blonde bob.
Dakota Johnson is all set for her new role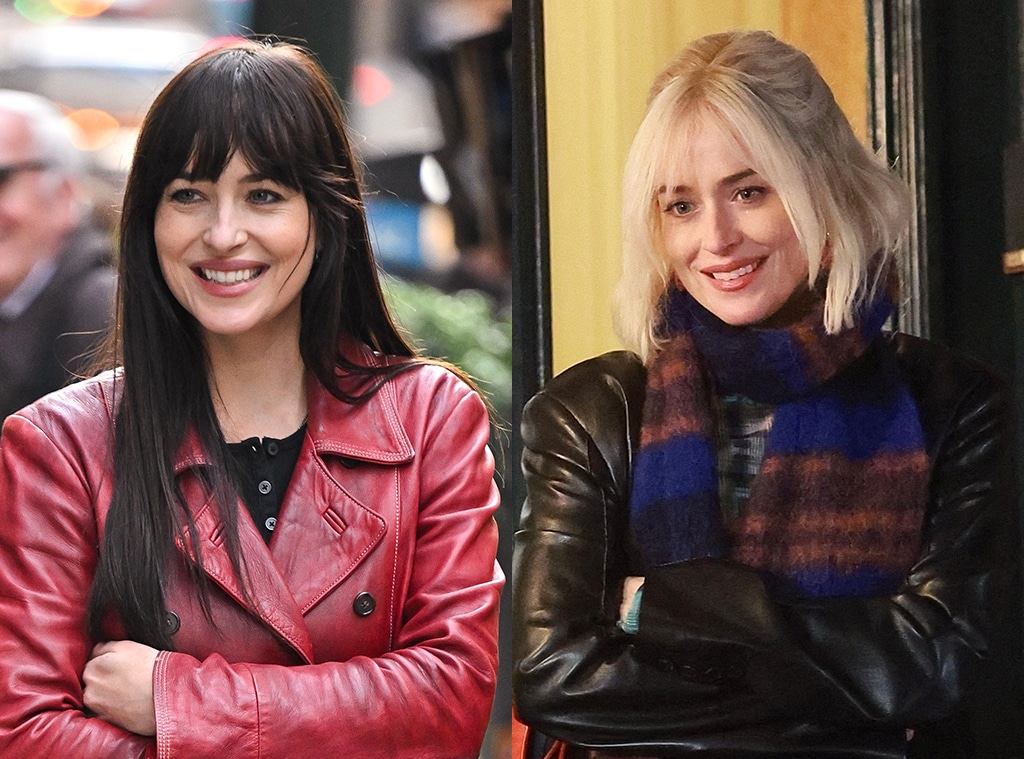 When Dakota Johnson was spotted on the sets of Daddio in her new look, the paparazzi couldn't hold back. So couldn't the fans. The sight of the Persuasion star was enough to pique their interest. Half the reason behind all the excitement is the change. Johnson's brunette hair has been her signature look for as long as we can remember (we'll overlook her cameo in The Social Network).
The look which she sported was a complete departure from her usual. For her upcoming role, she has thick hair dyed platinum blonde. Her hair was also considerably shorter, barely reaching her shoulders. Not to forget that she had bangs. Some people could even find it hard to believe that this is indeed the Dakota Johnson we all know.
Also Read: 'I Can Do Some Tom Cruise Stuff': Dakota Johnson Wants to Do Her Own Stunts in Madame Web, Sheds Down Her Waif-Like Appearance to Become Greek Goddess
A movie about a cab ride and a conversation about life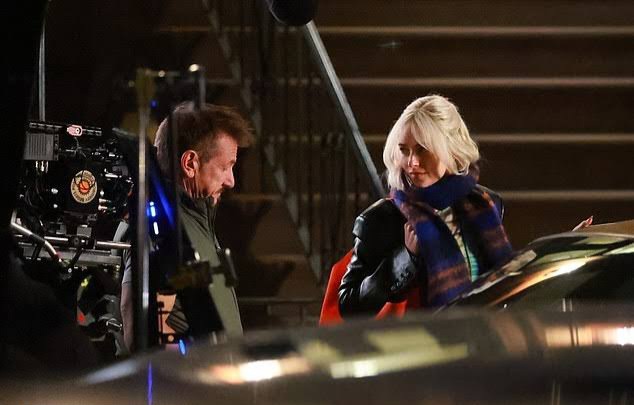 No matter how different she looked, she was still the same ravishing Dakota Johnson we all know. In the movie, she plays the role of a woman who is returning to her apartment from the John F. Kennedy airport.  The movie is centered on this cab ride, where she and the cab driver (played by Sean Penn) have an intriguing conversation.
The duo, who meet at the airport by chance, strike up a conversation on a gamut of critical issues. According to Deadline, "The cabbie, Clark, throws the vehicle into drive, and the two head out into the night… striking up the most unexpected conversation. What begins as amusing chit-chat quickly takes a turn towards mysterious and playful. Then grows into viscerally honest revelations about relationships, sex, and power dynamics, loss and vulnerability."
What exactly is the movie about is a mystery as of now.
Also Read: 'Was it in the Fifty Shades movie?': Dakota Johnson Shocks Everyone With Her Bizarre Skin-Care Routine Involving a Vibrator
Dakota Johnson has got a lot on her hands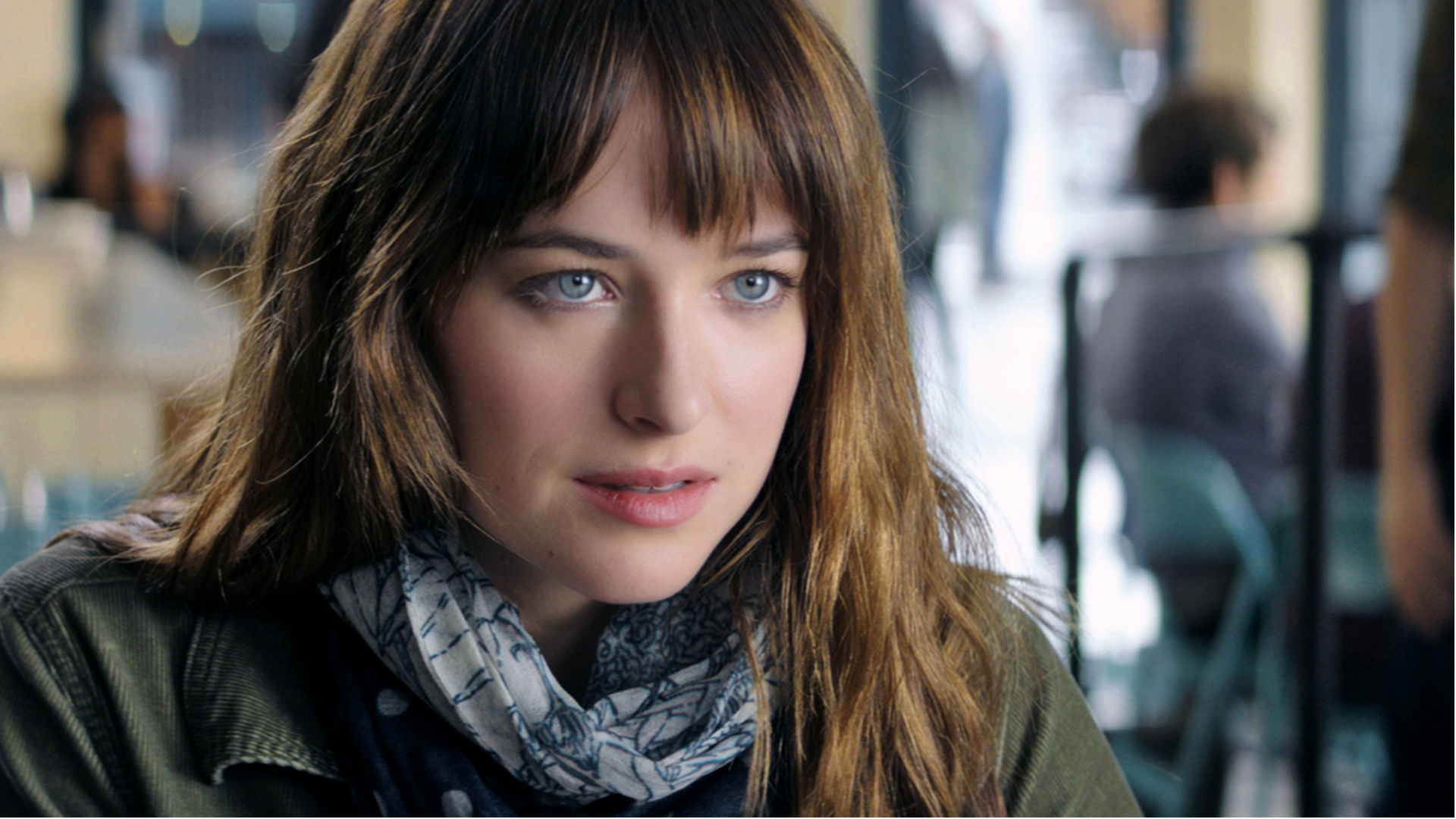 That is not the only mystery though. Daddio has no release date as of yet. The project is of immense importance to The Lost Daughter actress, who is also an executive producer. The project is being produced by her under the banner of TeaTime Pictures. This means more off-screen work for the Suspiria star.
But that is the least of the fans' concerns. They can't wait to see more of the 33-year-old's new look.
Dakota Johnson on the set of #Daddio (2023)👩‍🦳😍 pic.twitter.com/S12ee6syJ1

— 彡 (@roghani_x) December 21, 2022
Fans are going gaga over The High Note star's new hairstyle.
i wasn't looking forward to 2023 at all but it's giving us blonde dakota johnson and in her marvel era damn it!! pic.twitter.com/yuBcolP9DU

— D. (@quaintrelleking) December 21, 2022
DAKOTA JOHNSON SUIT HER BLONDE HAIR

— BIG BAD BAZ (@BARRYEV79030882) December 22, 2022
PLATINUM BLONDE SHORT HAIR DAKOTA JOHNSON?!? I LOVEEEE pic.twitter.com/VAn4dD7O2N

— karla jones and the six ♪ (@koredakota) December 21, 2022
Looks like her fans have found the perfect motivation going into 2023.
Also Read: "It's very interesting to me": Dakota Johnson of 'Fifty Shades' Fame Was Rumored to Be Dating Amber Heard's Alleged Ex-Lover Cara Delevingne While Exploring Her Bisexuality
Source: Daily Mail