The Sony Pictures announced on Tuesday,26th  that it will release a fourth "Hotel Transylvania" film on Dec. 22, 2021.  YAAAAAAY! GREAT NEWS ROUND THE CORNER.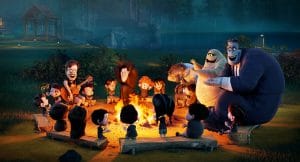 Well,created by Todd Durham and directed by Genndy Tartakovsky, the "Hotel Transylvania" series has been Sony Animation's most productive franchise with $1.3 billion grossed worldwide. After the first two films were slated for September release in 2012 and 2015, "Hotel Transylvania 3: Summer Vacation" was released in the middle of summer last year and grossed a record $528 million worldwide, including $167.5 million domestically.
Also Read: Rami Malek In Final Talks To Play 'Villain' In Bond 25
While the December 2021 slate has yet to be fully formed, "Hotel TransylvaniaT 4" is currently set to run against the third installment of James Cameron's long-gestating "Avatar" series, along with Universal's adaptation of the hit "Wizard of Oz" musical "Wicked." GREAT COMPETITION TO FACE,HMM.
Sony Pictures Animation has set Hotel Transylvania 4 release date set for Wednesday, December 22, 2021, according to Deadline.
What is Hotel Transylvania All about?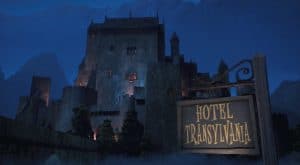 Also Read: DC Comics Film 'The Batman' Release Date Revealed
Riddled with world famous monsters and voice talents of Hollywood A-listers, Hotel Transylvania follows an ill-fated Dracula (Adam Sandler) whom upon the death of his beloved wife builds a hotel intended as a safe haven for monsters with him and his daughter, Mavis (Selena Gomez), living there full time. Dracula is joined by Frankenstein and his bride (Kevin James and Fran Drescher), a werewolf, the invisible man (David Spade) and a hunchback. Further, Andy Samberg plays the human Jonathan who falls in love with and marries Mavis. Originally created and developed by Todd Durham, the film was the directorial debut of Genndy Tartakovsky, who has a keen eye for translating story to animation with his work in Samurai Jack and Star Wars:Clone Wars.
Merry- Berry release of Transylvania 4
♥ With a release date of late 2021 set for Hotel Transylvania 4, it would be ideal for the monsters to give in to the holiday spirit with a story revolving around the Christmas season. December is usually a competitive month for film and the previous three films have been released in September and July for Summer success, but maybe what the fourth sequel needs is a seasonal twist and holiday decor. Hotel Transylvania 4 also shares the release slot with the highly anticipated musical Wicked by Universal as well as a Disney live-action film yet to be announced. Regardless, the children have spoken of their need for more monsters and Hotel Transylvania 4 will no doubt do well at the box office. ♥
Also Read: A Star Is Born To 'Re-Released' In Theaters With 'All-New' Footage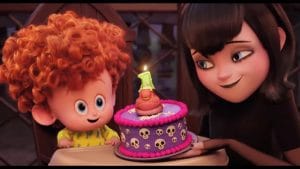 To,All the HOTEL TRANSYLVANIA fans;2021 Christmas will be a MERRY Christmas!
IT WAS NEVER PLANNED UNTIL HT 3!
t'll be interesting to see if Stars Wars: Clone Wars creator Genndy Tartakovsky—who has directed all three films in the franchise—will return for the fourth entry. When Collider spoke to the filmmaker for Summer Vacation, Tartakovsky noted he wasn't even going to come back for that film amid the Sony e-mail hack.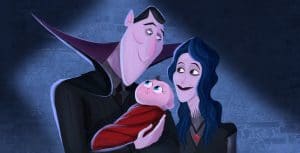 "Meanwhile, we're trying to get this movie done, and so it was a very tumultuous end, and everybody got fired and replaced. Right. Almost at the very end, so Tom Rothman came in, Kristine Belson came in, and so all of a sudden everybody that you were making the movie with is gone, and now there's all these new people, and the movie's successful, thank god, and then now what. It was a tough experience making it, and so I was like, "Well, I'm just out. This will be easy. I wouldn't do this under these conditions again."