In the vast realm of science fiction, Scavengers Reign emerges as a distinctive entry, offering audiences a fusion of the familiar and the unprecedented. The genesis of this animated series can be traced back to a transformative encounter with an Oscar Isaac movie that compelled the creators to reshape their vision entirely.
One pivotal Oscar Isaac movie served as the catalyst, prompting creators Joe Bennett and Charles Huettner to reevaluate and overhaul their creative direction. This unexpected inspiration led to the birth of Scavengers Reign, an adult animated series that defies conventional boundaries within its genre.
A Dichotomy of Familiarity and Uniqueness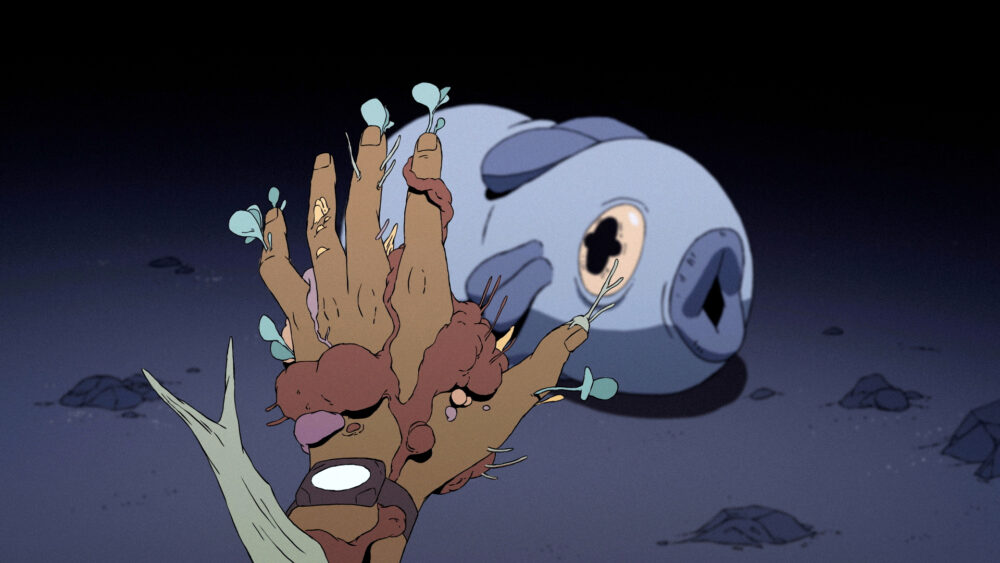 As viewers delve into the series, they are met with a dichotomy—a blend of elements reminiscent of other science fiction narratives and a wholly unprecedented experience. The narrative unfolds in the aftermath of a solar flare damaging the Demeter, a deep-space freighter ship. Stranded on a breathtaking yet perilous planet, the surviving crewmembers, oblivious to each other's existence, embark on individual journeys of survival and exploration.
Originally conceived in 2016 as a short film, Scavengers underwent a metamorphosis into a 12-episode series under the wings of Green Street Pictures. This evolution reflects a broader trend in the entertainment landscape, where networks and platforms show a growing appetite for animated titles that not only broaden genre representation but also exhibit live-action sensibilities.
Also Read: Oscar Isaac Is Looking Forward To Do A Space Film With Bestie Pedro Pascal !
Artistic Inspirations: A Love Letter to Scavengers Reign and Beyond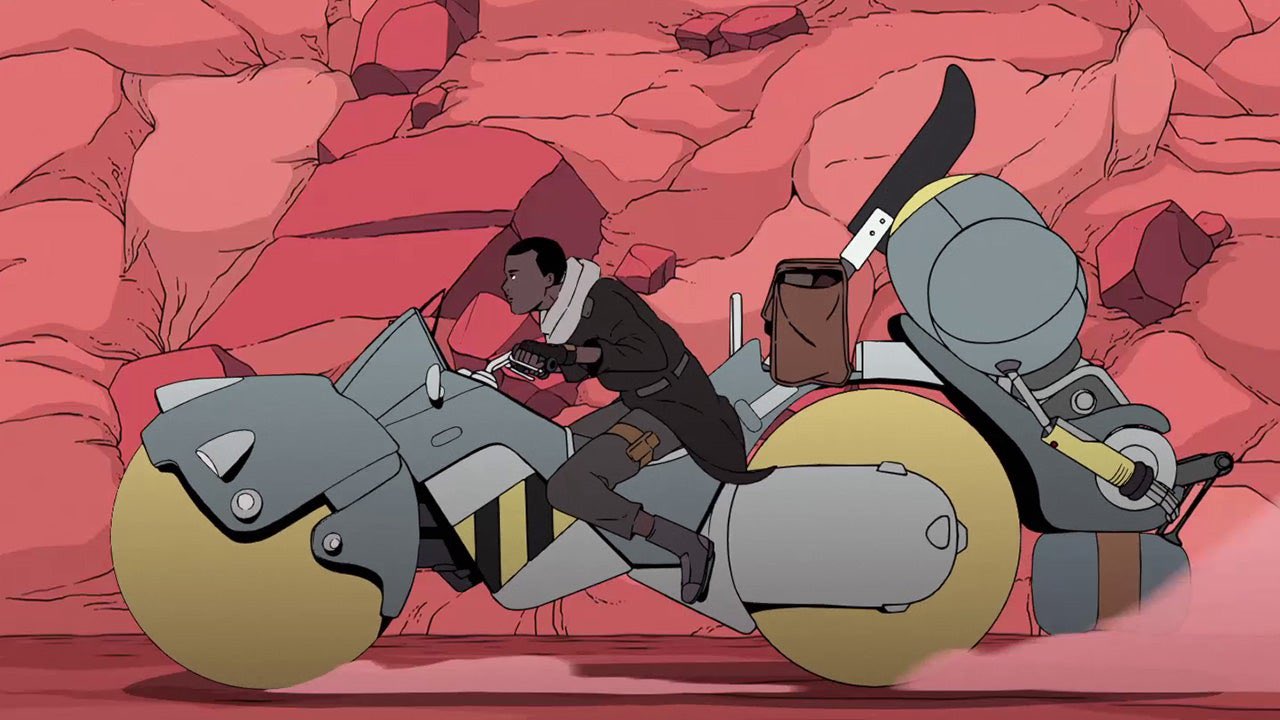 Scavengers Reign pays homage to the animated medium, evident in its art style heavily influenced by maestros like Hayao Miyazaki. However, the series daringly deviates from animation norms. Drawing inspiration from live-action projects such as Manchester by the Sea and Jurassic Park. It introduces observational humor, textured soundscapes, and prolonged character shots, challenging the conventional expectations of animated storytelling.
The series pioneers an unconventional production process, with the creative team operating remotely. This approach opens the door to talent acquisition from diverse corners of the globe, including Mexico, Spain, Portugal, and France. In a departure from traditional practices, directors and, unusually, writers collaborated directly with voice actors. This hands-on approach aimed to capture performances with a naturalistic flair seldom associated with animated productions.
Also Read: "Successful or not, They have a plan": Moon Knight Director Opens up on Marvel's Plans For Oscar Isaac's Journey in MCU
The Hollywood Reporter engaged with the show's creative minds—Joe Bennett, Benjy Brooke, James Merrill, and Green Street Pictures' co-founder Sean Buckelew—to unravel the intricate tapestry of Scavengers Reign. Their insights shed light on the meticulous process of constructing a world that is both mesmerizing and bizarre.
The interview delves into the creative decisions shaping the series, exploring everything from the design of otherworldly creatures to the vivid palette of colors saturating the screen. The team's commitment to pushing boundaries within the animated medium becomes apparent, offering a glimpse into the meticulous craftsmanship that breathes life into Scavengers Reign.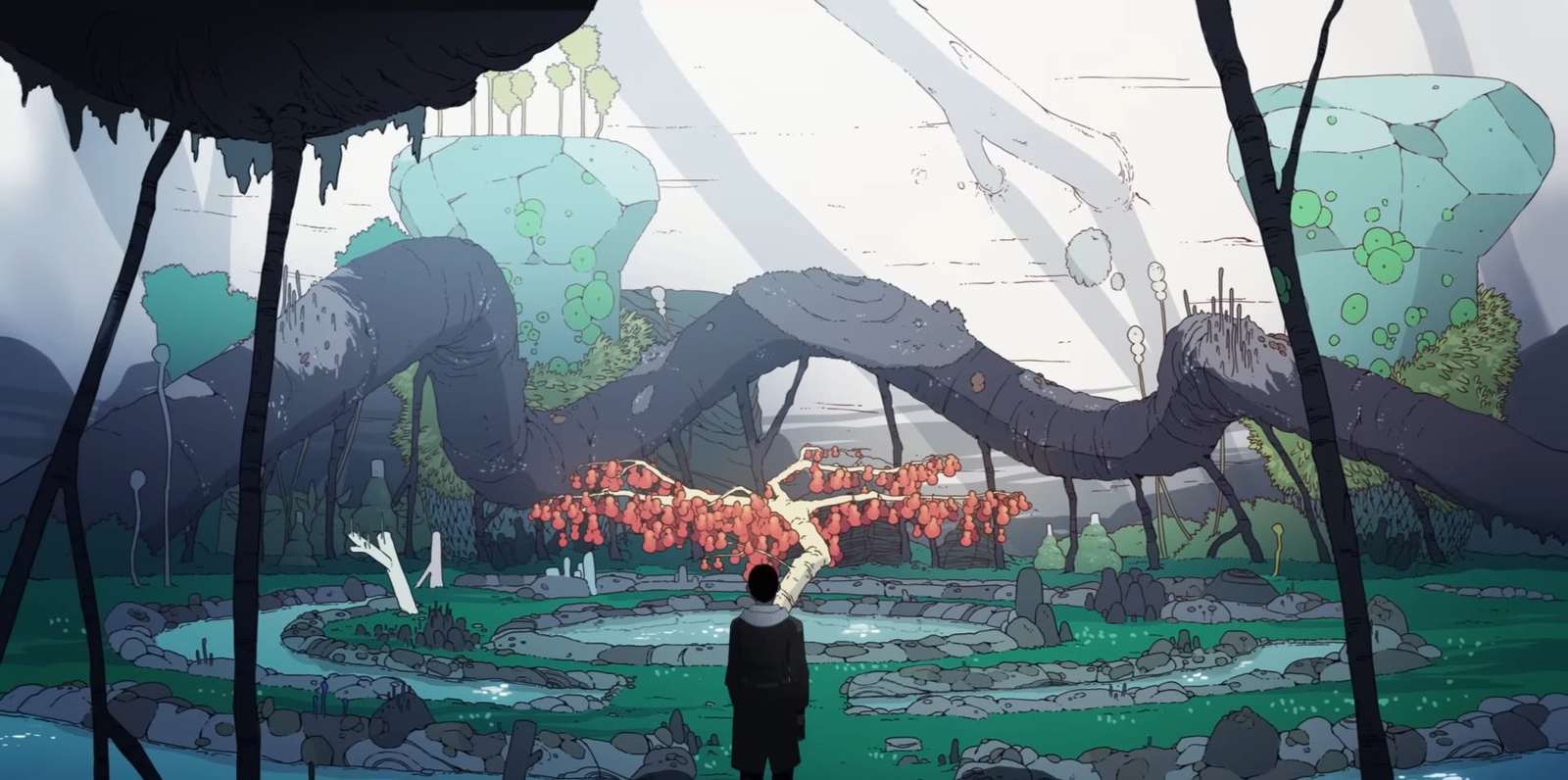 In the ever-evolving landscape of animated storytelling, Scavengers Reign stands as a testament to innovation, seamlessly blending influences from Oscar Isaac movies, live-action aesthetics, and a globalized production approach. As audiences embark on this animated odyssey, they are invited to witness a world where the familiar meets the extraordinary, setting the stage for a series poised to be the underrated gem of 2023.
Also Read: After Moon Knight, Marvel Star Oscar Isaac Teaming Up With Guillermo del Toro, Andrew Garfield for Frankenstein Movie – Report Claims
Thanks for your feedback!