WWE legend, Rey Mysterio and heart-throbbing actress Jennifer Aniston go back in time. Paparazzi have been hovering over the two since the 90s, as they continued to confuse fans about their relationship. While everyone was almost convinced that Mysteri and Aniston were dating, the SmackDown fame wrestler rubbished all such claims, explaining their friendship. The friendship is so deep that Mysterio lets her see him backstage without his mask on, and we all know that's a big deal!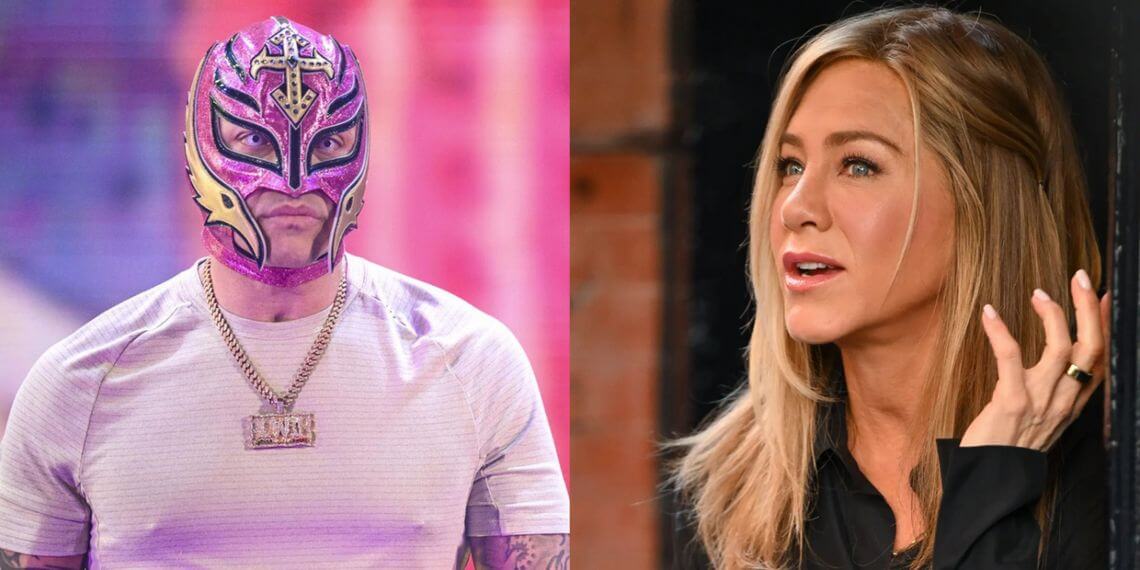 Rey Mysterio And Jennifer Aniston Are Big Fans Of Each Other
Rey Mysterio broke his silence on rumors about dating Friends star Jennifer Aniston. The WWE legend, who never took his mask off except for a brief time at  World Championship Wrestling, explained that he remains a big fan of the Emmy-winning actress. Well, the feeling is mutual as the two go way back in the 90s when Aniston would appear during his matches to cheer as his biggest fan.
Also Read: Will Smith Could've Saved Jennifer Aniston from Brutal Brad Pitt Divorce if He Hadn't Refused $487M Action Thriller Movie
Even though the connection seems electric, during a conversation with Logan Paul, Mysterio shut down claims about dating Aniston. When questioned by Logan Paul on his Impaulsive podcast, the WWE champion quoted what he said back in time:
"She's been to four of my matches and we've become good friends. She told me she loves my wrestling. I always wear my mask — ALWAYS!! It's a big tradition in Mexico, my native country. But I broke tradition when I met Jennifer. I actually let her see me without my mask backstage."

 "I've never done that for any of my fans. She really got a kick out of it. We talked for some time and exchanged home phone numbers."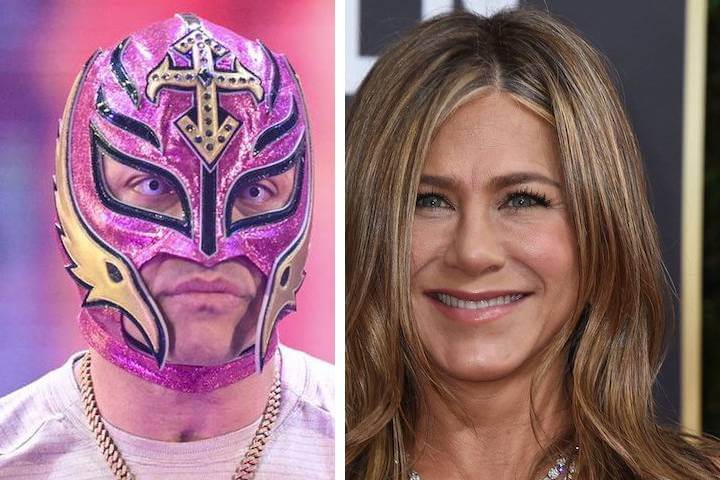 Not only this,  but he also addressed these claims about Aniston in his autobiography, Behind the Mask. Mysterio joked that when he was asked about dating the Golden Globe Award-winning actress, he responded by saying, "about a week". He revealed that his wife found it quite funny. When he shared the story with his wife, he said, "best coming from me, no? " He joked that he was glad paparazzi didn't circulate photoshopped pictures of the two friends.
Also Read: Jennifer Aniston has a Disheartening News About Her $268 Million Hit Movie
The Rumors Began With A Crazy Article
Who wouldn't love to have a good friend, especially one of the cast of the most famous sitcom, Friends! Well, that's all about it between Rey Mysterio and Jennifer Aniston, who became close friends back in the 90s. Mysterio loved her show and she loved his sport. But again, rumors ignited within wrestling media after a 1997 article by the Nation Enquirer detailed the supposed close friendship between the two stars.
The article mentioned that Aniston came to some of his wrestling matches when he was working for WCW. Mysterio stated, "She's been to four of my matches and we've become good friends. She told me she loves my wrestling." The friendship grew so deep that he even let her see him without his mask backstage. Well, everyone knows Mysterio wouldn't do that for any of his fans.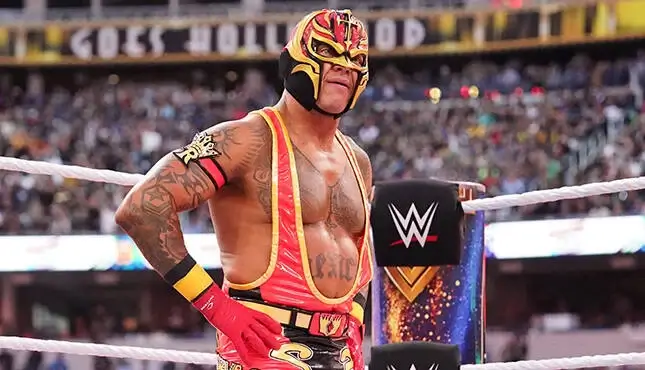 No matter what the media says, the truth is that the wrestler remains married to his wife, Angie Gutierrez to date. The duo married a year before the article was posted, and she was completely aware of their close friendship. Back then, a reporter claimed that the story was all made out to give Mysterio the due publicity.
Also Read: "Instead of not having black people, it does": Abbott Elementary's Quinta Brunson Slams FRIENDS for Lack of Diversity
Source: Geo News