It's no secret that Tom Brady is one of the greatest quarterbacks of all time. But what's been making headlines lately is the rumored relationship between him and Veronika Rajek. Fans have been speculating about the pair ever since the model confessed her love for the NFL player on a social media post. While there's been no official confirmation of a romance, that hasn't stopped people from talking about it.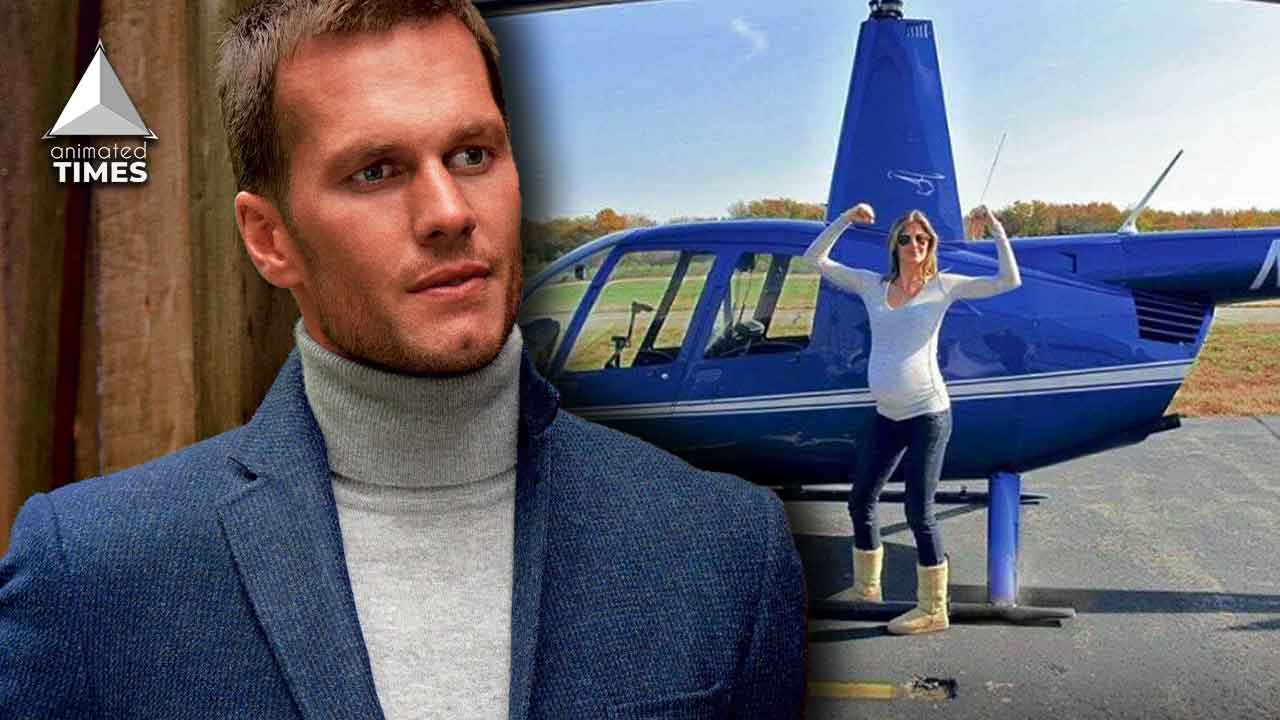 Also Read-"He's the best son a dad could hope for": Tom Brady Praises First-Born Son Jack, Ensures He Won't Leave Him Alone Like Stepmom Gisele Bündchen
How did the model confess her love for Tom Brady after his divorce from Gisele Bundchen?
All of this also happened as the retired NFL star was going through marital issues, after their divorce, Veronika Rajek wasted no time confessing her love and adoration for Brady. The model has been hinting at her interest in the retired player, as he has now turned into the most eligible bachelor in town, with many others showing interest in dating him. Rajek and Brady are being linked post her public confession. 
Supermodel Gisele Bündchen has never before been on the Sports Illustrated cover, despite the fact that this is hard to believe. Veronika Rajek, a die-hard admirer of Tom Brady, made the decision to contact the magazine and express her desire to appear on the cover one day. With the large number of followers Veronika Rajek has on social media, this is by no means inconceivable. She has been a model for many years and became well known after appearing in a Tampa Bay Buccaneers jersey and cheering on her favorite player, Tom Brady, who now has retired.
Here's what Rajek told The Sun: "My goal was always to be Victoria's Secret model because I am five-foot-eleven, I am 125 pounds and I work hard. My biggest dream now is to be on the cover of 'Sports Illustrated.' These days they sometimes use people who I don't think play any sport, so I think I can be a Sports Illustrated model."
"My dream is to achieve this, as well as to continue modeling and doing what I love. I have a lot of new ideas that I don't want to discuss since I think they are great and I would be embarrassed to do so. I have some fantastic individuals around me, and I'm working on a new project that I hope will be significant. I enjoy wearing a bikini, therefore Mexico is a great place for me because the weather is constantly warm."
In conclusion, the supermodel Veronika Rajek, Tom Brady's rumored girlfriend, has a huge goal in mind: to beat Gisele Bündchen as one of the most successful supermodels. Standing at five–foot–eleven and weighing 125 pounds, Rajek has a great chance of achieving her goal. With her determination and hard work, she is sure to make an impressive mark on the modeling industry.
Also Read-Gisele Bündchen's 5 Sisters Reportedly Played Major Role in Convincing Brazilian Supermodel To Dump Tom Brady and Break His Heart
Source-The Sun