Ben Affleck and Jennifer Lopez, Hollywood's most iconic couple, met while filming Gigli in 2002 and began dating the following year. They became engaged in November 2002, after the Gone Baby Gone star proposed to her on one knee. The couple was the most adored and followed by paparazzi at the time, which fueled speculation that Affleck and Lopez put off their wedding in 2003. When the two rekindled their romance in 2021 and later married in an intimate ceremony, they often became the hot gossip topic. Affleck recently appeared to support Jennifer Lopez at the Grammy Awards on February 5th, when suddenly his tiring facial expressions caught everyone's attention.
Why did Ben Affleck look sad with Jennifer Lopez at the Grammys in 2023?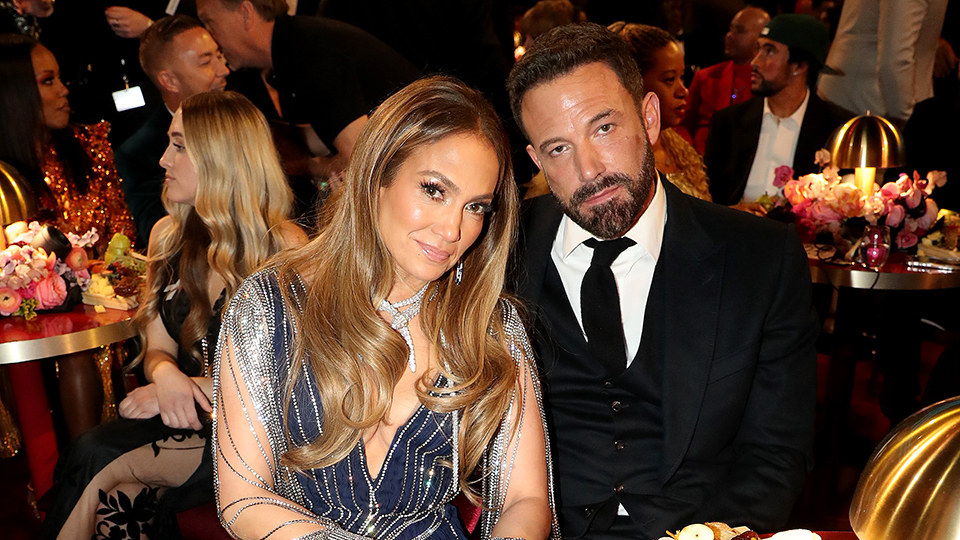 For years, The Way Back actor has been the topic of humorous quips due to his evident distaste for public events and his melancholy expressions that clearly suggest that either he doesn't want to be there or he is simply tired of being in the spotlight, and due to this, he has been captured and meme-ified time and time again. But when Affleck was photographed several times at the Grammys looking, uneasy, his pictures went viral.
Also Read: 'She's 100% a Selfish Woman': Fans Outraged After Jennifer Lopez Wears $2300 Dress on Paris Honeymoon With Ben Affleck While Asking Donations for Children's Hospitals
In the midst of the award show's controversial Bennifer video, Affleck was up late working on some projects, a source close to the couple told Entertainment Tonight. The source stated,
"Jen and Ben had a great date night at the Grammys, but they have both been quite busy working on various projects, and Ben was feeling fatigued. He wanted to support Jen and go, but he wasn't himself."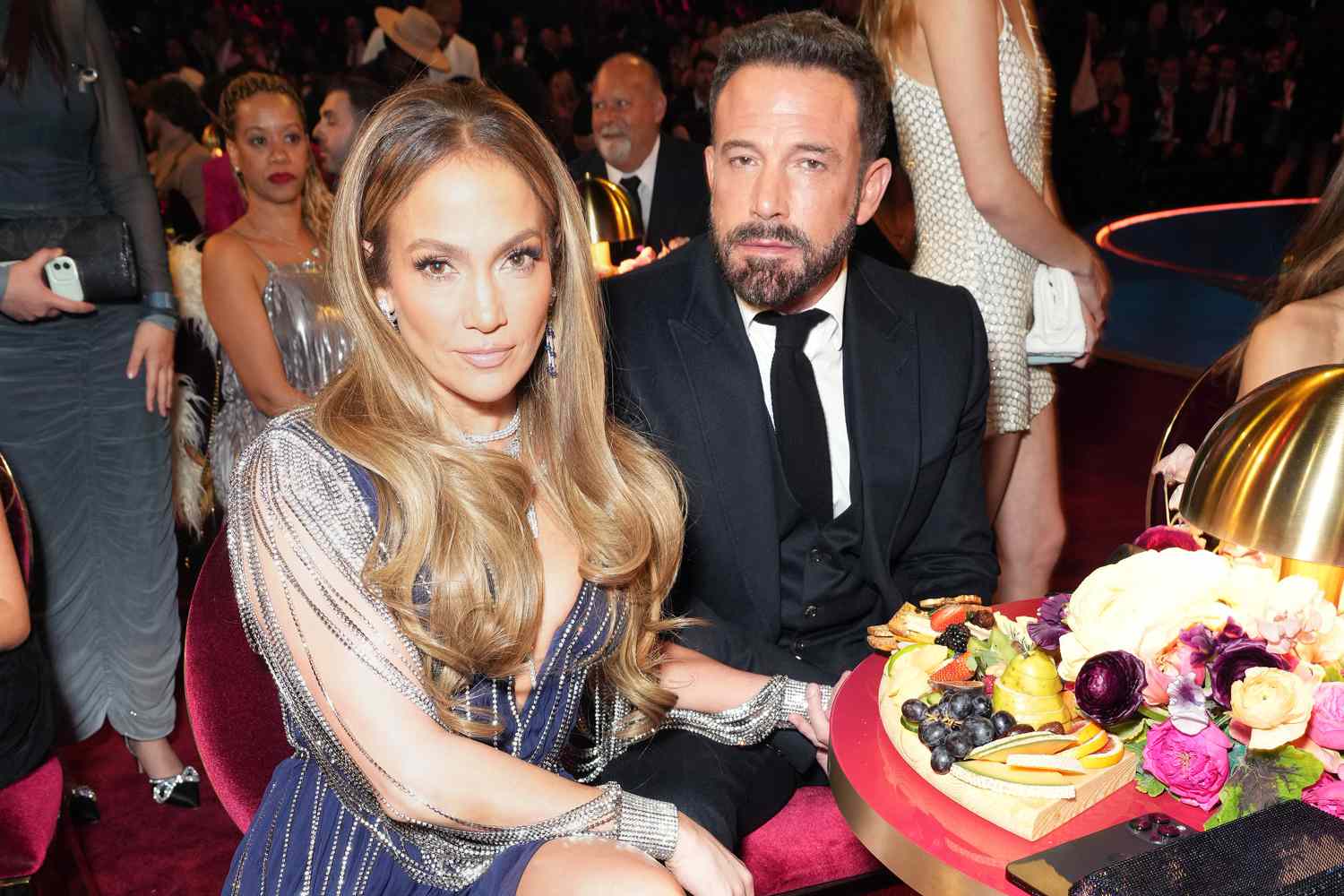 The couple got matching tattoos to honor their first Valentine's Day as a married couple. Although the designs of the stars differ, they all feature the other's name or initial.
J.Lo and Ben Affleck celebrate their love with matching tattoos amid Grammy drama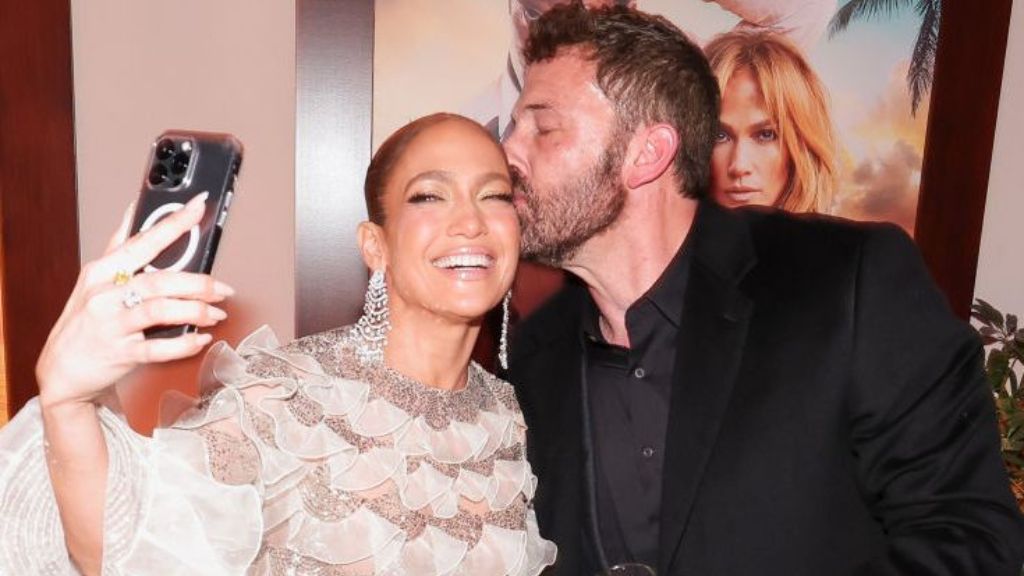 The Dance Again singer has a red eternal sign with an arrow running through it as his pledge of allegiance. while her husband's name is at the top and her name is at the bottom of the endless loop. Yet, according to experts, the couple may be hinting at marital problems. Dr. Joshua Klapow, a professional psychologist, discussed the Bennifers' new tattoo, which they got on February 14, 2023, to mark their "commitment."
Also Read: Jennifer Lopez and Ben Affleck Go House Hunting in the Poshest LA Neighborhood for $34.5M Home as Rumored Marriage Troubles Seemingly Destroys Their Family from the Inside
Given the Grammys' results, the expert said, "I would argue that that may have pushed J-Lo and Ben over the line to go and grab them." He continued, "I can assure you that they have discussed and given it some attention. The Grammy Awards' circumstances may have tilted the scales." The expert went on to say,
"Showing them on social media tells me that there has been some conversation that has prompted them to make sure we all know they're committed to one another."
Also Read: "No one has seen him smile this hard": Even Jennifer Lopez Couldn't Ruin Ben Affleck's Mood at Dunkin' Donuts Commercial at Super Bowl as Batman Actor Gives Widest Grin After Miserable Grammys
According to Klapow in an interview with The Sun, for a couple like J.Lo and Affleck, given their age and background, telling the public they are content with their tattoos could indicate trouble in their loving marriage. After the Last Duel star was photographed at the 65th Annual Grammy Awards appearing bored and sad, there were rumors that there could be possible tension between the couple.
Source: Harper Bazaar