Model Veronika Rajek explained what she does to stay fit. As per rumors, the model is romantically linked to former NFL star Tom Brady. The internet is cringing at her latest interview with Marca in which she talks about her daily habits and diet that she follows to stay in shape.
There is no doubt that model has one of the best physiques out there, however, in the contemporary world, unrealistic beauty standards are something that people often hate. Everyone should feel sufficient and beautiful in their own skin as not every influencer is naturally beautiful. Just like the Kardashians, many celebrities get various surgeries that cost thousands of dollars.
Veronika Rajek talks about fitness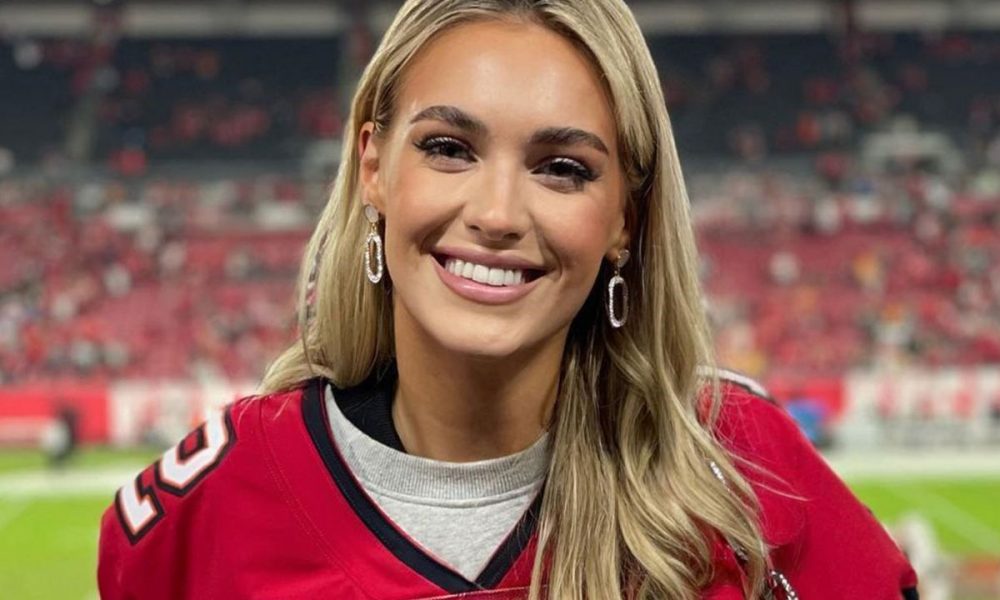 Model Veronika Rajek recently sat down for an interview with Marca and talked about her physique. The model has claimed that she is 100% natural and revealed that she stays away from junk food or drugs,
"The key is persistence. Everyone always asks me about my lifestyle, I don't drink, I don't do drugs, no junk food- I don't eat McDonalds. Also, I'm super picky… I eat loads of veggies and sometimes chicken. I'm actually a massive soup person: I love asparagus soup, tomato, and potato soup. Work out five days a week together with a good massage for recovery and good natural quality food are the secret."
Undoubtedly, following a healthy diet does pay off well in the long run. Rajek's profession obviously requires her to stay in the best shape so she can continue modeling.
Also read: Desperate to Get in On Tom Brady's $250M Empire, Gisele Bundchen's Rival and Miss Slovakia 2016 Veronika Rajek Breaks Instagram Rules To Seduce Him With Insanely NSFW Pic
The model hit the gym at an early age
Veronika Rajek further talked about her upbringing. She revealed that she hit the gym at an early age and has remained consistent since then. The model said,
"My 'secret' is that I started doing athletics at the age of nine and I've not gone one day without working out since then. From 14 to 18, I had two-hour-long training sessions five days a week. During my teenage years, I was only focused on sports. I grew up in an environment in which people were constantly doing sports, eating healthy, not drinking, not smoking, etc. I love that and I decide to continue with this kind of lifestyle. So, I still work out five times a week and I absolutely love to do it. I'm just continuing my old habits really."
She further explained that people criticize her "for not having a big a**" but her tall frame does not allow her to have it. She said,
"Because I'm so tall, it's difficult for me to have a big b**t! Some people online always try and punish me and say I don't have an a** but I'm 5ft 11, so it's normal that it's smaller. It will never be huge but it's muscly."
The model bashed her haters claiming that they have unrealistic expectations and she doesn't train to prove anything. Her primary goal is to "keep trying to push myself to be better than yesterday."
Also read: "I think that people want to punish me": Tom Brady's Rumored Love Interest Veronika Rajek Strikes Back at Haters Who Are Jealous of Her Naturally Fit Body
Is Veronika Rajek trying to date Tom Brady?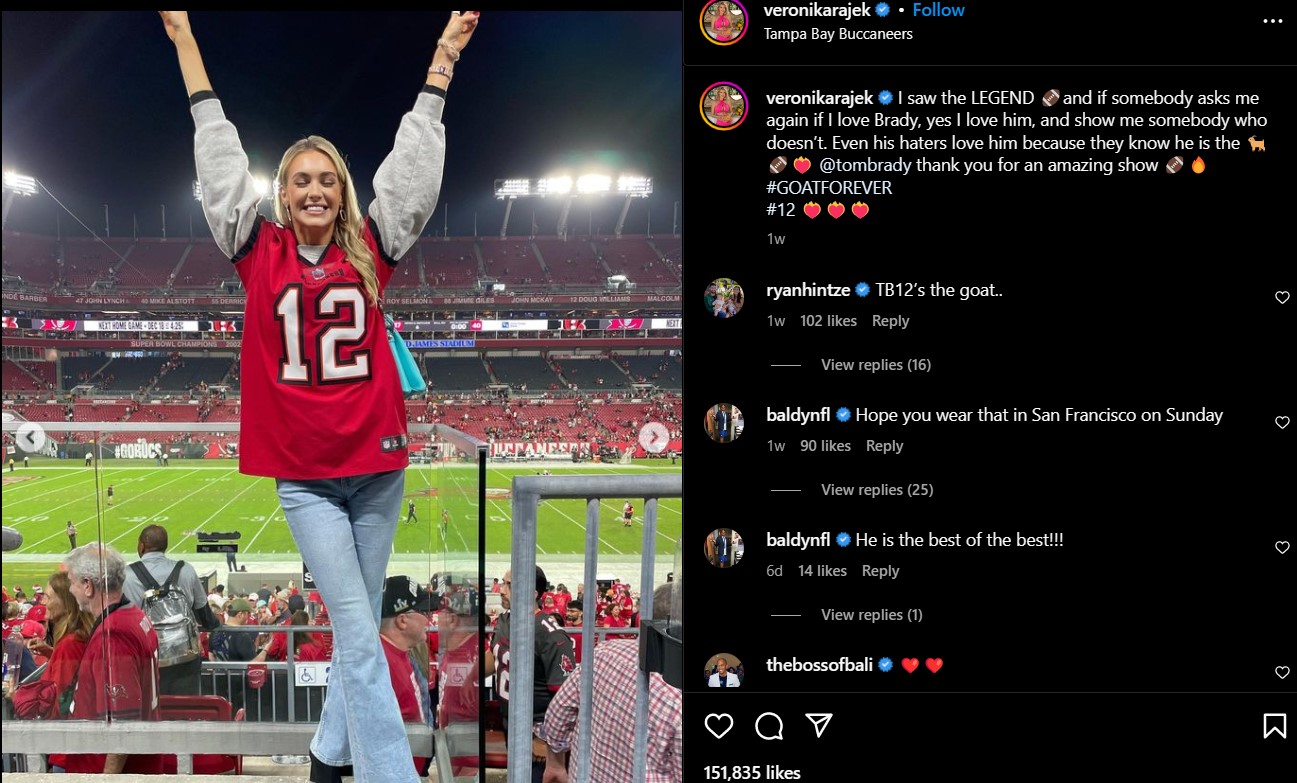 Multiple sources have previously revealed that the model is trying to date former Tampa Bay Buccaneers star Tom Brady after his split from model Gisele Bündchen. Nothing is confirmed as of now as the former NFL star has been linked to several models over the past few months.
In October 2022, it was revealed that Brady has ended his marriage with Bündchen after being together for roughly 13 years. Sources close to the couple have claimed that Brady's decision to unretire from the sport in 2022 did not sit well with the model as she expected him to spend more time with his family but the sport didn't allow him to do that. In February 2023, he finally announced his second permanent retirement.
Related: "Gisele is not ready to date again yet": Tom Brady Divorce Was So Overwhelming Gisele Bundchen is Still Undergoing Healing Process
Source: Marca