Oscar-winning star Whoopi Goldberg never hesitates to speak her mind. And she has been able to do it as the co-host of the popular chat show, The View. Recently the show hosts discussed the 2022 film Blonde, leading the Sister Act star to reveal a clause in her will. Goldberg revealed that she had a clause that requires her family's permission in order to make her biopic.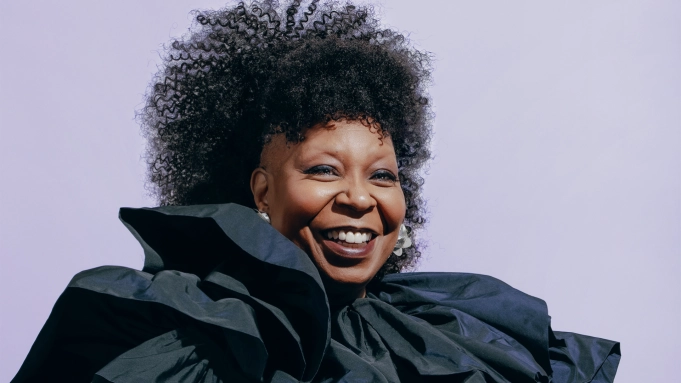 In a recent episode of The View, Whoopi Goldberg reacted to Charlize Theron's interview with The Hollywood Reporter. The Mad Max star shared that she believes reality TV star Kim Kardashian has more power in Hollywood than acting legend Meryl Streep. However, the EGOT winner does not agree with her.
Read More: "Unless you speak to my family…Try it": Whoopi Goldberg Sends a Stern Warning to Hollywood Directors Who Hope to Make Biopic on Her After She Passes Away
Whoopi Goldberg Believes Kim Kardashian Can't Get a Movie Greenlit
During the recent episode of The View, Whoopi Goldberg reacted to Charlize Theron's claims regarding Kim Kardashian. The Old Guard star shared that she believes that Kim Kardashian has more power to "get way more off the ground" than she or acting legend Meryl Streep. The reason she believes this is that reality TV currently has more value in the entertainment industry.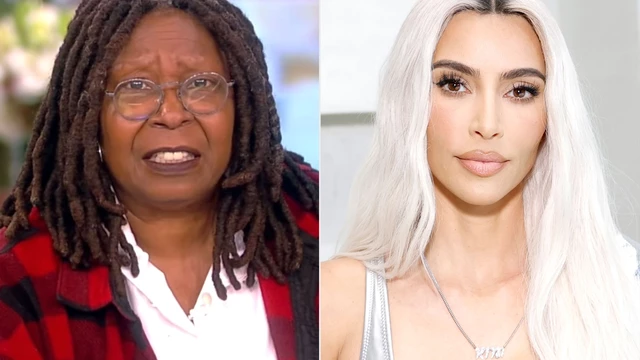 Whoopi Goldberg, however, does not agree with Theron at all. She said, "I don't think that's true. Kim Kardashian cannot get a movie greenlit, or it would've happened." The Ghost star also said that Kim Kardashian can get TV shows made, but "that's about it."
Whoopi Goldberg addressed Charlize Theron saying, "I'll tell you Charlize you got more pull in the industry than I've got in the industry." She further said that the Long Shot star can get "stuff done faster" than she can. "Till took me 11 years," she said referring to her 2022 film on Emmett Till.
Read More: 'Start with pleasing yourself': The View's Whoopi Goldberg Advised Nope Star Keke Palmer to Stop Serving The Other Person During S*x, Focus More on Herself
The View Hosts Divided on Kim Kardashian
As Whoopi Goldberg continues to share her thoughts on Charlize Theron's claim, her co-host, Joy Behar said, "Let's not minimize her," referring to the SKIMS founder. The Emmy winner said that she never minimize her. She further said that Warner Bros. would not make a movie just because Kim Kardashian wants to do it.
Joy Behar claimed that the studio might be interested because she has a huge following on social media. However, Goldberg stood her ground saying, "I'm sure she has all those followers. If she could get a greenlit movie done, she would have done that."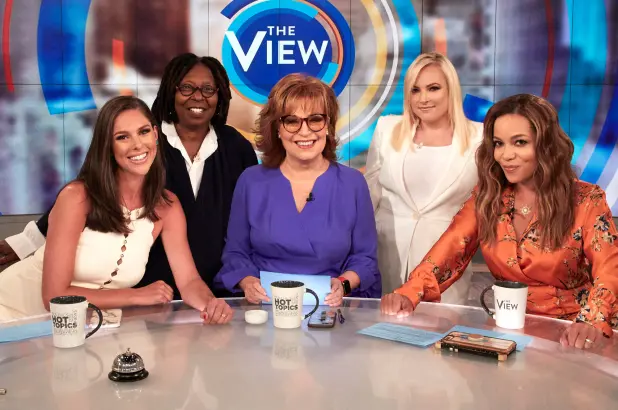 Sunny Hostin also joined the conversation as she said, "I saw one of the movies and it was…," before backing off and saying there is no comparison between Meryl Streep and the reality TV star.
Whoopi Goldberg agreed that she could produce a movie as she said, "It can mean a*ses in seats on couches," but she might not have that much input in making the film. She further said, "Listen, everybody has their power. Meryl Streep can get a movie made."
Goldberg also accepted that the Keeping up with the Kardashians star has the talent to get things done. The View host said that she took a crap situation and made it golden not just for herself but for her whole family.
Read More: The View Now Target of Massive Fan Uproar after Sara Haines Becomes Host as 80-Year-Old Joy Behar, 67-Year-Old Whoopi Goldberg Engage in Pointless Catfights
Source: Geo TV