The Queen of Pop, real name Madonna Louise Ciccone, has made a successful career out of shocking people and constantly changing every aspect of her appearance, including her accent.
An American singer-songwriter and actress has a more private way of making her fans speechless than just shaking hands and flying kisses. This is why it is understandable that her appearance at the 2023 Grammy Awards caused a stir. On Sunday night, she arrived at the Grammys with the intention of catching people's attention. And it appears that her wild act at the Grammys' backstage was just the beginning of her attention-seeking antics. The Material Girl singer seems committed to always thinking outside the box.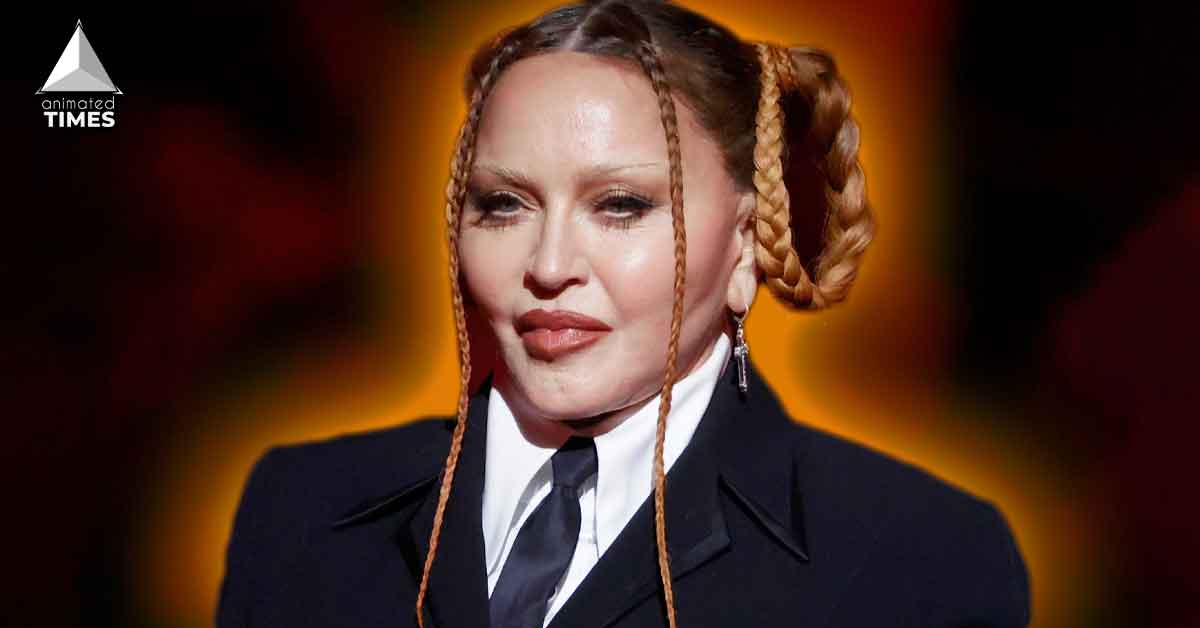 This time, though, things got even stranger.
On Tuesday, the Frozen singer uploaded a bizarre video to her Instagram handle showing herself backstage at the Award ceremony.
Also Read: Madonna Then vs. Now: Has She Really Done Plastic Surgery To Look Younger?
Madonna left fans speechless after French-kissing Jozzy at Grammy's night
The Die Another Day actress once again stunned the world with her outrageous video posted on Instagram on Tuesday night. Sam Smith, Cardi B, DJ Honey Dijon, rapper Ab-Soul, and singer Jozzy all participated in the video shoot that took place backstage at the Grammy awards ceremony.
In one clip, the 32-year-old Grammy Award-winning songwriter Jozzy, who is based in LA, received a covert French kiss from the 64-year-old American singer-songwriter. In another clip, Smith was seen chuckling as the singer imitated the fellatio.
On the other hand, Twitter users compared the Queen of Pop's constantly changing features to those of a vampire, a Madonna impersonator, and even "haunted Tupperware," which caused some viewers to lose their temper. The Like a Prayer singer addressed her critics in a long caption that was posted with her NSFW video with Jozzy and Smith.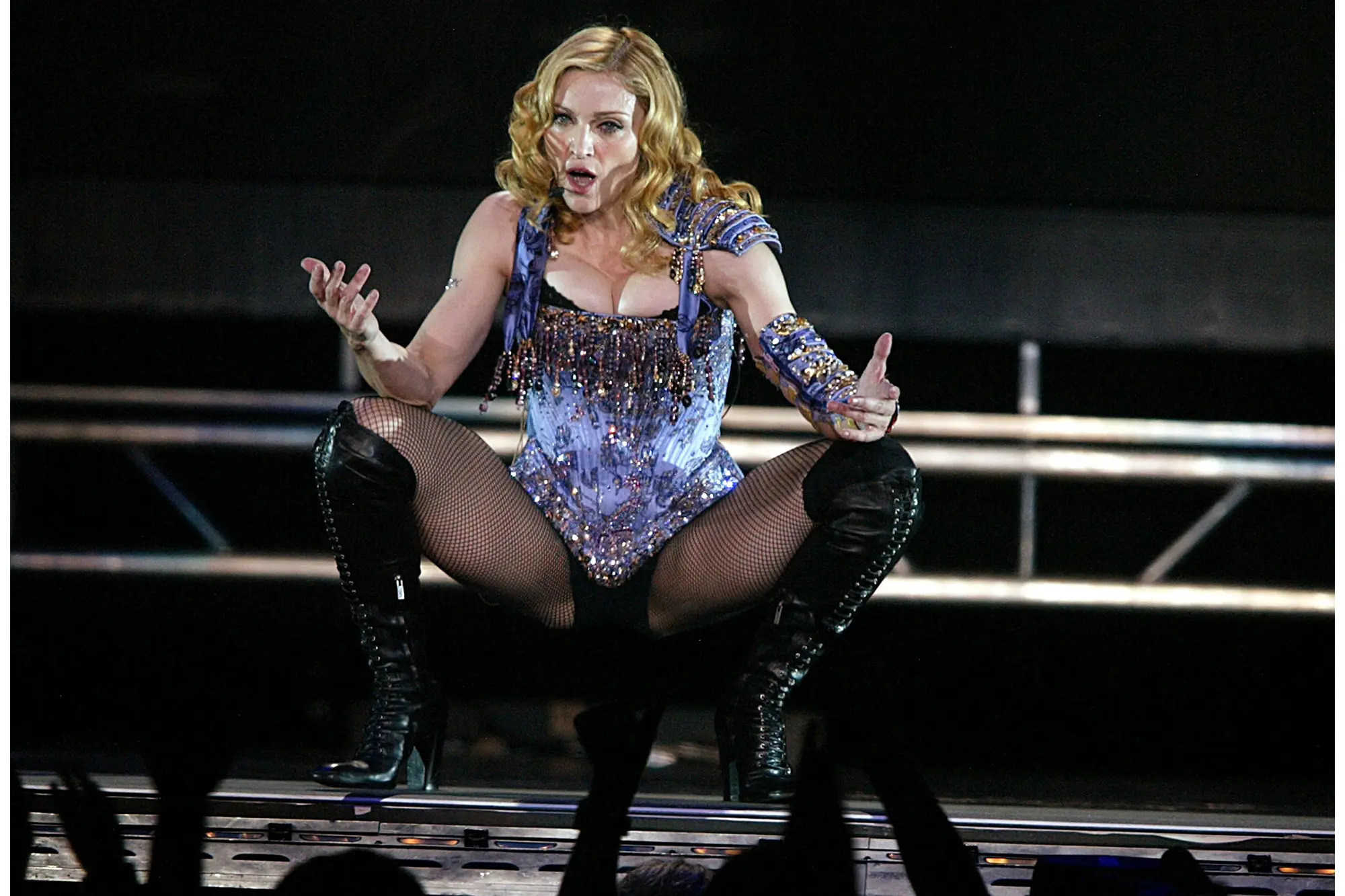 According to what she wrote,
"A world that feels the need to punish her If she continues to be strong willed, hard-working, and adventurous."
Since she first became well-known in the middle of the 1980s, the Uncle Howard actress has drawn criticism for her provocation and sexual behavior.
"I have been degraded by the media since the beginning of my career," she alleged. But she also said, "I understand that this is all a test, and I am happy to do the trailblazing so that all the women behind me can have an easier time in the years to come. In the words of Beyonce 'You-won't break my soul.'
Madonna continued by saying she has "never apologized" and is "not going to start" now for the clothing she has worn throughout the years.
Also Read: "You're definitely on to something": Madonna Makes Bold Statement, Supports Problematic Artists Claiming They're Much More Creative Than Others
Her 'unrecognisable' onstage outfit shocked her fans
The Queen of Pop is a master at shocking people with her appearance, whether it be through the controversial use of crosses, cone bras, or s*xy outfits. After facing criticism for often switching up her stunning Grammy look, Madonna seemed to have reintroduced it this time as well.
The I'm Going to Tell You a Secret actress strolled in front of the camera as she struck a whip against her hand's palm in a spooky Instagram video that was posted on Monday. They would both astound the world and rise to fame in the end.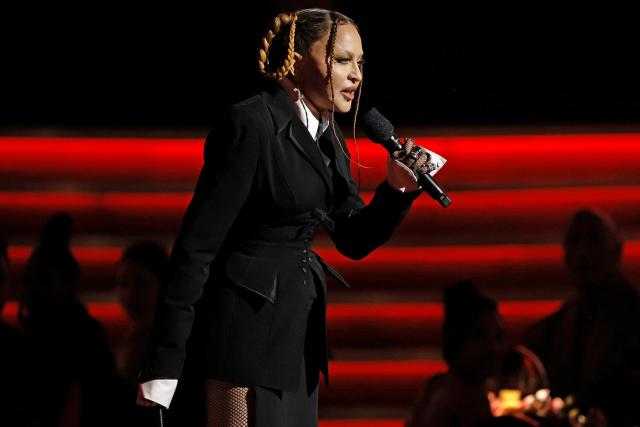 Madonna Live: The Virgin Tour star arrived at the party in style while donning a long black silk coat and a peculiar pair of dark sunglasses. She donned the coat over a pair of fishnet tights, giving off the impression that she had changed from her on-stage attire, and she strutted around in knee-high black boots. 
Also Read: "The world is threatened by my power": Madonna's Violently Cryptic Tweet Has Fans Convinced 64 Year Old Music Icon Has Gone Senile and Paranoid
Source- Madonna's Instagram Post