Amidst a jam-packed schedule, Madonna made a surprise appearance at the 65th Grammy Awards. And the Queen of Pop had some special knowledge to impart to us all. When she took the stage during the ceremony, she spoke highly of the stars who had made their name in the industry after facing it all, the ones who were not afraid to raise a problem. She made a special mention of the stars who have been labeled as 'shocking, scandalous, troublesome, problematic' and paid a special tribute to them. Stars who might just be like her.
Madonna had a message for the world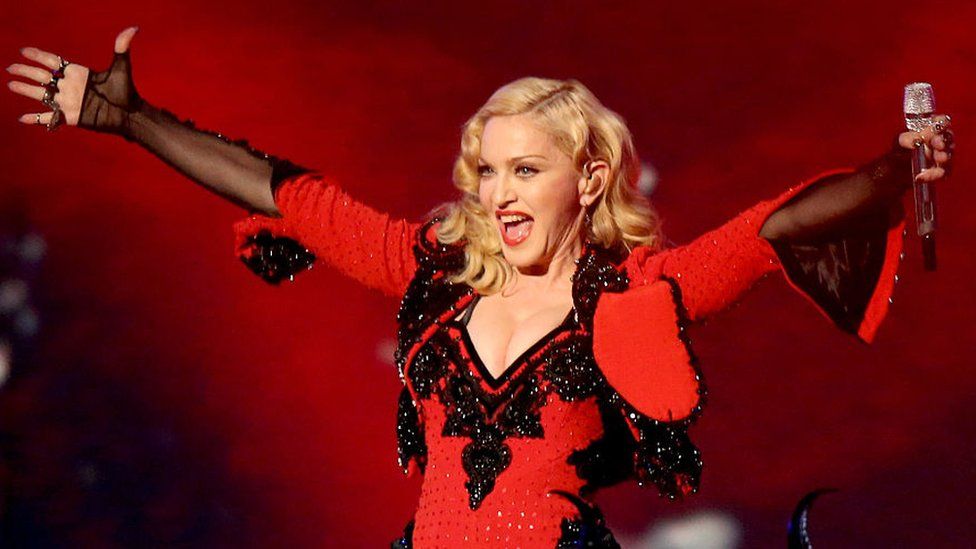 When Madonna stepped onto the stage at the 65th Grammy Awards, fans were left surprised. She was after all making an appearance on stage after a very long time. They were over the moon for having caught a glimpse of her.
Present there to introduce Sam Smith and Kim Petras, who had won the best pop duo/group performance that evening, she started off by saying, "Are you ready for a little controversy?" She made it clear that she wanted to spicy things up. She continued, "Come on people, let's make some noise. Y'all are going to sleep over here." 
In the blink of an eye, she had everyone's attention.
Also Read: 'Madonna wants something much grittier': Madonna Movie Didn't Happen as 64 Year Old Music Icon Fought the Studio To a Stalemate For a Bolder Script
Here's to the rebels out there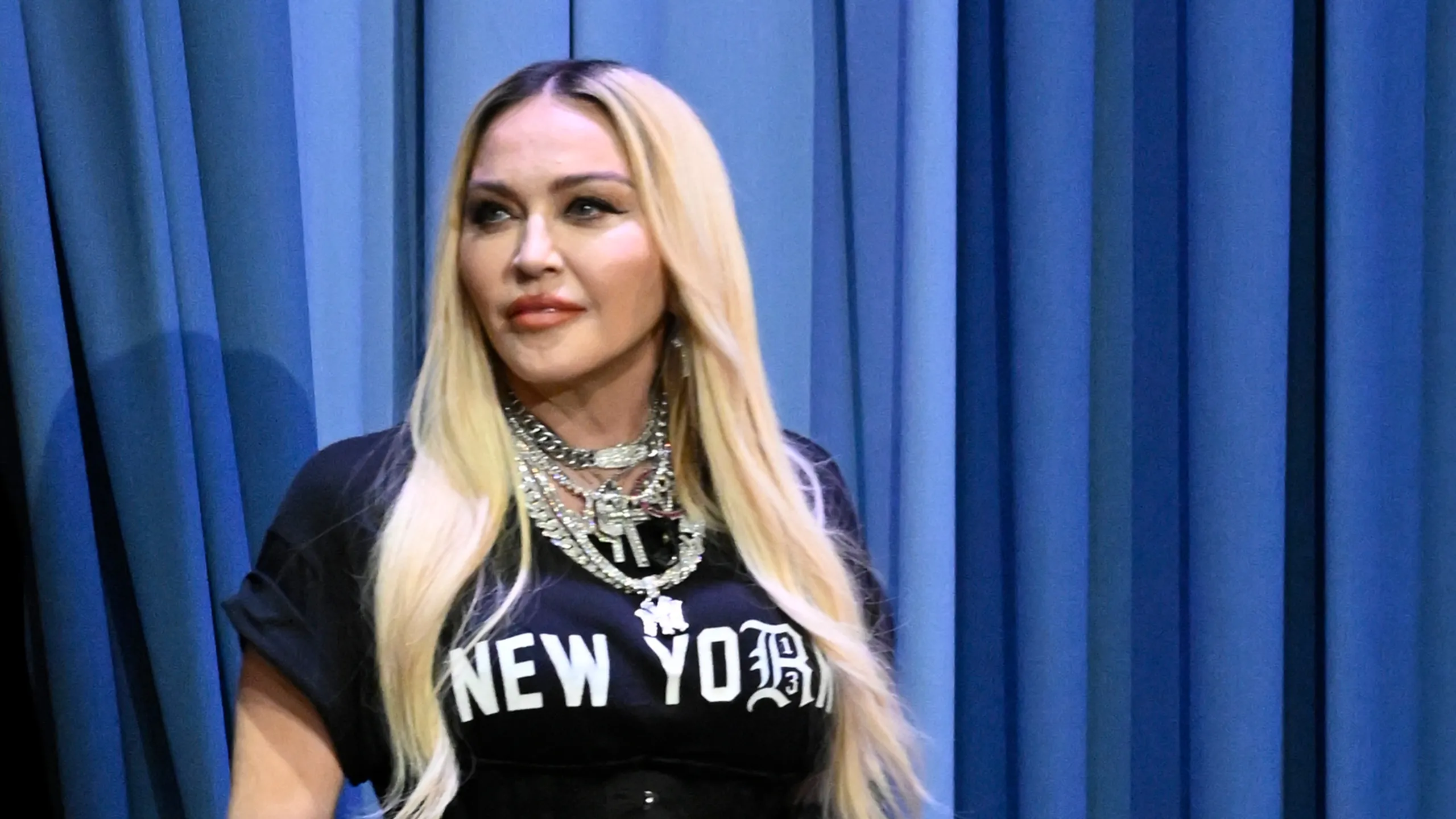 Madonna went on to say,
"So, here's what I've learned after four decades in music — if they call you shocking, scandalous, troublesome, problematic, provocative, or dangerous, you're definitely on to something. I'm here to give thanks to all the rebels out there forging a new path and taking the heat for all of it."
The 64-year-old continued,
"You guys need to know — all you troublemakers out there — you need to know that your fearlessness doesn't go unnoticed. You are seen, you are heard; and most of all, you are appreciated. So now, speaking of controversy, it gives me great pleasure to introduce two incredibly talented artists who have risen above the noise, the doubt, the critics; into something beautifully unholy. Here are two Grammy Award winners, Sam Smith, and Kim Petras." 
That was some introduction, wasn't it?
Also Read: "You have no idea what I had to go through, holy moly": Vanilla Ice Reveals Madonna Was Desperate To Marry Him, Got Him Sh*t-Scared With Marriage Proposal Out of Nowhere
Madonna showered praise on the ones who have a fight in them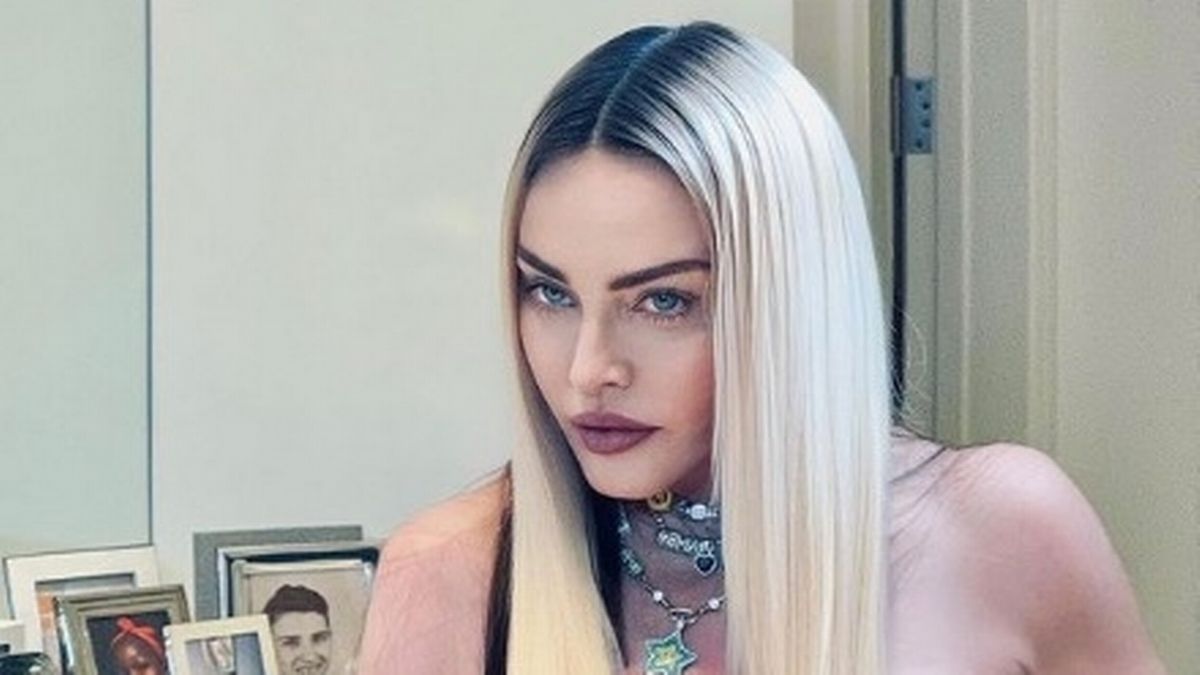 Madonna didn't mince words in the course of this brief introduction. The Material Girl singer's statements have been considered to be words of motivation, as the industry doesn't make it easy for people to climb up the ladder. It is only after facing unfathomable hardships, countless rejections, squaring off with messy people, and almost quitting time and again that one gets to live the glamorous life.
The La Isla Bonita star would know that. Fans were left delighted, both by the message, and the fact that their favorite pop icon came to the party. She recently pressed pause on her upcoming biopic, to focus on The Celebration Tour, her upcoming 35-city greatest hits tour which celebrates the 40th anniversary of her legendary career.
Also Read: "She wants to see eye candy": Kelly Ripa Pimped Her Own Husband Mark Consuelos to Ensure Madonna Keeps Following Her on Instagram
Source: People