The Kardashian catfights are an endless source of entertainment. For over 2 decades now, it has been a gift that keeps on giving, and what has got their reality show sky-high viewership. Everyone loves to watch a juicy sister fight and the Kardashian-Jenners know exactly what to give their fans. Over the 20 seasons of Keeping Up With The Kardashians and 2 seasons of Hulu's The Kardashians, we've seen squabbles and altercations of all magnitudes and about the littlest to the biggest issues among the family members. And even as little as calling out someone's sense of style can escalate the environment rapidly.
Vogue's 'Most Likely To' – Kardashian-Jenner Edition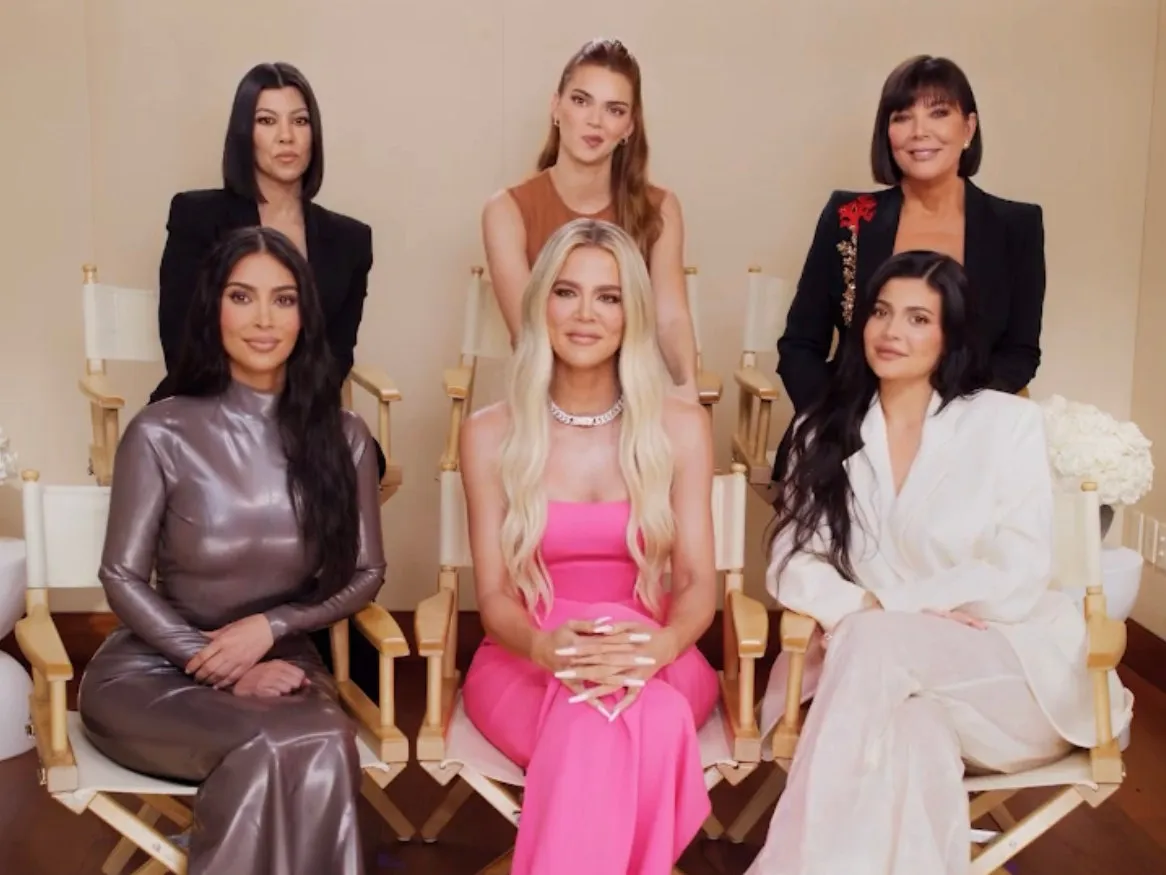 The Kar-Jenner sisters and momager Kris Jenner recently took part in Vogue's 'Most Likely To' – Kardashian Jenner Edition, where they were popped with several 'Who's the most likely to' questions.
The first question was, "Most likely to leave your number for the waiter," and everyone unanimously pointed toward Khloe Kardashian, including Khloe herself who had both her fingers towards herself with a big grin on her face.
The next question was, "Most likely to cancel plans last minute". While everyone pointed at Kylie Jenner in a split second, it seems clear that she is pretty self-aware herself, as she chimed in with the response saying "me", immediately with a wink.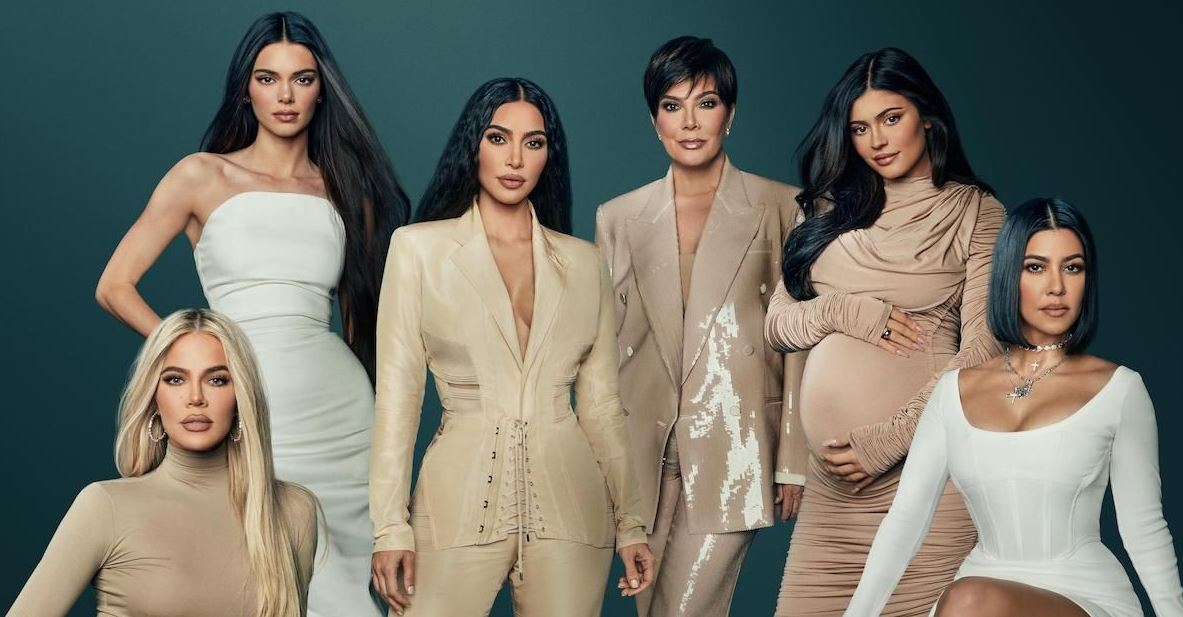 Also Read: "I actually do Sh*T for the world and you F***G fake it": Kim Kardashian Called Her Sister Kourtney a Fake Humanitarian H*e After One of Their Biggest Fight
The next question put forth to the multi-millionaire family was, "Most likely to wake up before everyone else and cook breakfast". This one had the family a little divided. While Khloe confidently pointed toward herself again, Kylie Jenner claimed it would be Kris Jenner, according to her. She said, "Oh, and cooks breakfast?" again insisting on it being her mommy. Kim K played it safe by taking both sides, "I would say Khloe and Kris", as another sister added, "one of the two". 
Quite diplomatic, we'd say.
Also Read: Kourtney Kardashian Faces Further Humiliation as Khloé Reveals She Won't Let Daughter True Have a Sleepover at Her House, Hints Kourtney's a Bad Influence on Kids
Kourtney Kardashian singled out by her family, again…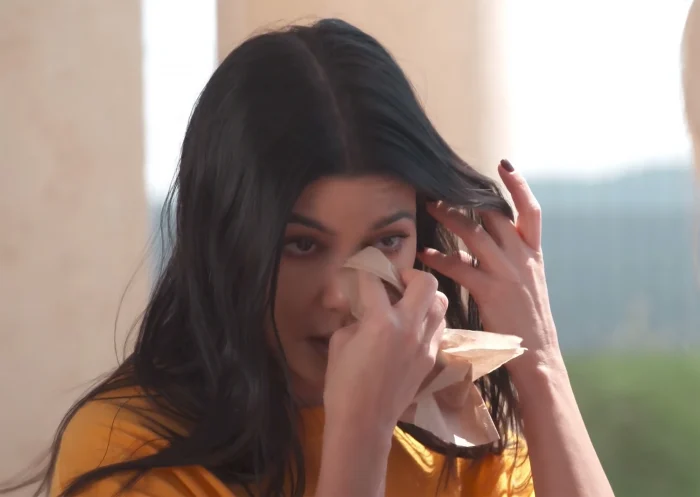 The last question was the real drama and had everyone tongue-tied. It was asked, "Most likely to steal your style". While this question caused an awkward silence for a good few seconds, Kendall Jenner was the first one to nervously break the tension and say in a high-pitched laughing tone, "I would say Kourt…" What she didn't notice was that Kris Jenner had already taken one for the team by pointing the finger at herself, but what Kendall said really annoyed the eldest KarJenner sister who quickly retorted by asking, "Whose style am I stealing?"
Meanwhile, Kim and Khloe K had their fingers pointed at the momager as well, who was bearing the brunt of stealing everyone's style with quite a sporting spirit. She said, "I steal everybody's style," then pointing at Kourtney K, she further added, "I just copied her hair, her suit…"

Although the 27-year-old supermodel had changed her answer from Kourtney to mom, the former was still infuriated. She kept on insisting, "I have my own style… I've never stolen anyone's style."
KenJen tried laughing it off and clarifying that she said so because Kourtney and Kris wore matching outfits, but it's hard to tell if Kourtney would forgive her for being this curt so soon.
Watch the video here:
Also Read: The Kardashians Humiliate Kourtney Kardashian, Throw Ultra Lavish Party To Celebrate Their Successful Brands – Sideline Kourtney's Products To The Background
Source: YouTube