Jamie Foxx fans were shocked when they were met with bad news concerning the actor's health. The Ray actor was rushed to the hospital on April 11 during the shoot of his upcoming Netflix movie Back In Action. Due to immediate action and hospitalization, the actor is said to be recovering steadily.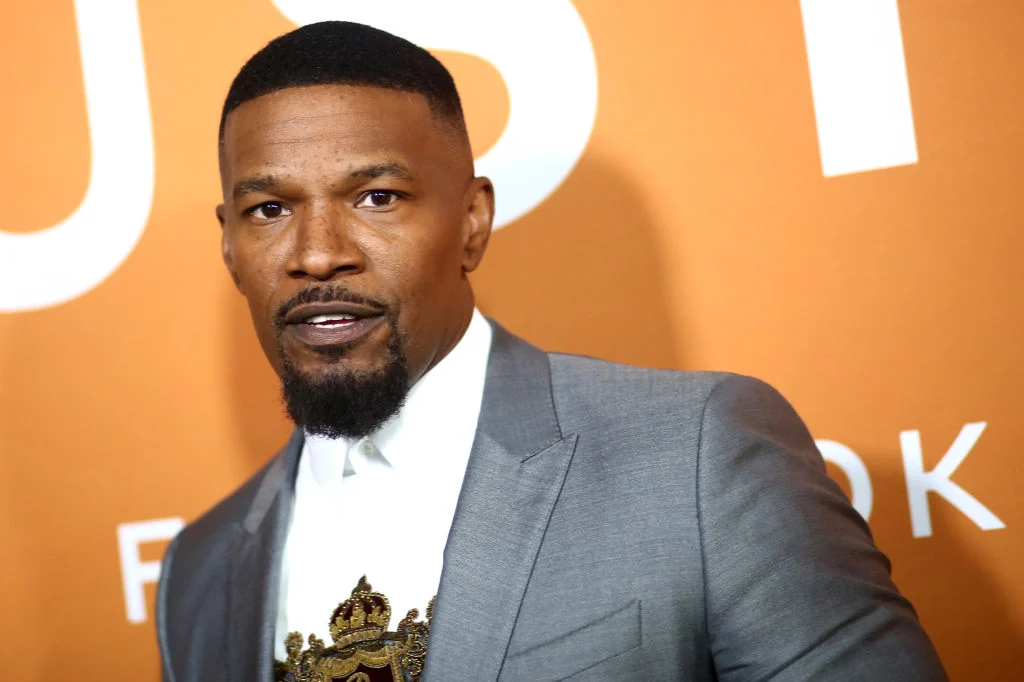 Read Also: "She loves being a mom more than anything": After Convincing Cameron Diaz to Resume Acting, Jamie Foxx's 'Unacceptable' Behavior Forces $140M Actress to Retirement
However, the actual cause behind his severe medical condition is yet to be announced. His stunt double has been roped in for the incomplete shoot for the movie Back In Action. The actor was already making headlines because of his anger issues on the set of his movie.
Actor Martin Lawrence Opens Up On Jamie Foxx's Health
Actor Jamie Foxx suffered a sudden medical complication on the sets of his upcoming movie in Georgia. He was taken to the hospital soon after, where his condition was declared stable.
According to an insider close to Jamie Foxx, the actor suffered a brain bleed. This came onto the surface when he complained about severe headaches and sought medical attention for it. However, the doctors are still confused about the cause behind the Just Mercy actor's condition.
The actor's 29- year old daughter Corinne Foxx announced about her father's health via an Instagram post, that read,
"We wanted to share that my father, Jamie Foxx, experienced a medical complication yesterday. Luckily, due to quick action and great care, he is already on his way to recovery. We know how beloved he is and appreciate your prayers," the statement read. "The family asks for privacy during this time."
Read Also: Cameron Diaz Returns Back to Filming After Jamie Foxx's Infamous Meltdown That Led to Actress Announcing Second Retirement
During an interview with Extra at his Hollywood Walk of Fame ceremony, actor Lawrence Martin went on speak about the White House Down actor, who is hospitalized since April 11 because of his medical condition.
The Bad Boys For Life actor stated,
"I hear he's doing better… My prayers go out for him every night and just wishing the best for him, one of the best that we got in Hollywood."
He added, "Not only one of the best entertainers but a good person," Lawrence, 58, added.
The Academy Award winning actor is steadily recovering while he is under hospitalization. Jamie Foxx's co-actors friends and fans are praying for the actor's speedy recovery and good health.
Cameron Diaz Spotted With Jamie Foxx's Body Double
As Jamie Foxx remains hospitalized due to a severe medical condition, his co-actor Cameron Diaz is back on the sets of the movie Back In Action with his body double. The actor suffered a brain bleed and according to his doctors, it would take time for him to recover to be back on the sets.
The Bad Teacher actor and Jamie Foxx's body double named Chris McKenna Roberts were spotted filming scenes on the streets and in a nightclub recently. A few months back, Jamie Foxx made headlines for all the wrong reasons due to his temperament issues on the movie set. This even led to the sacking of two assistants from the Netflix production.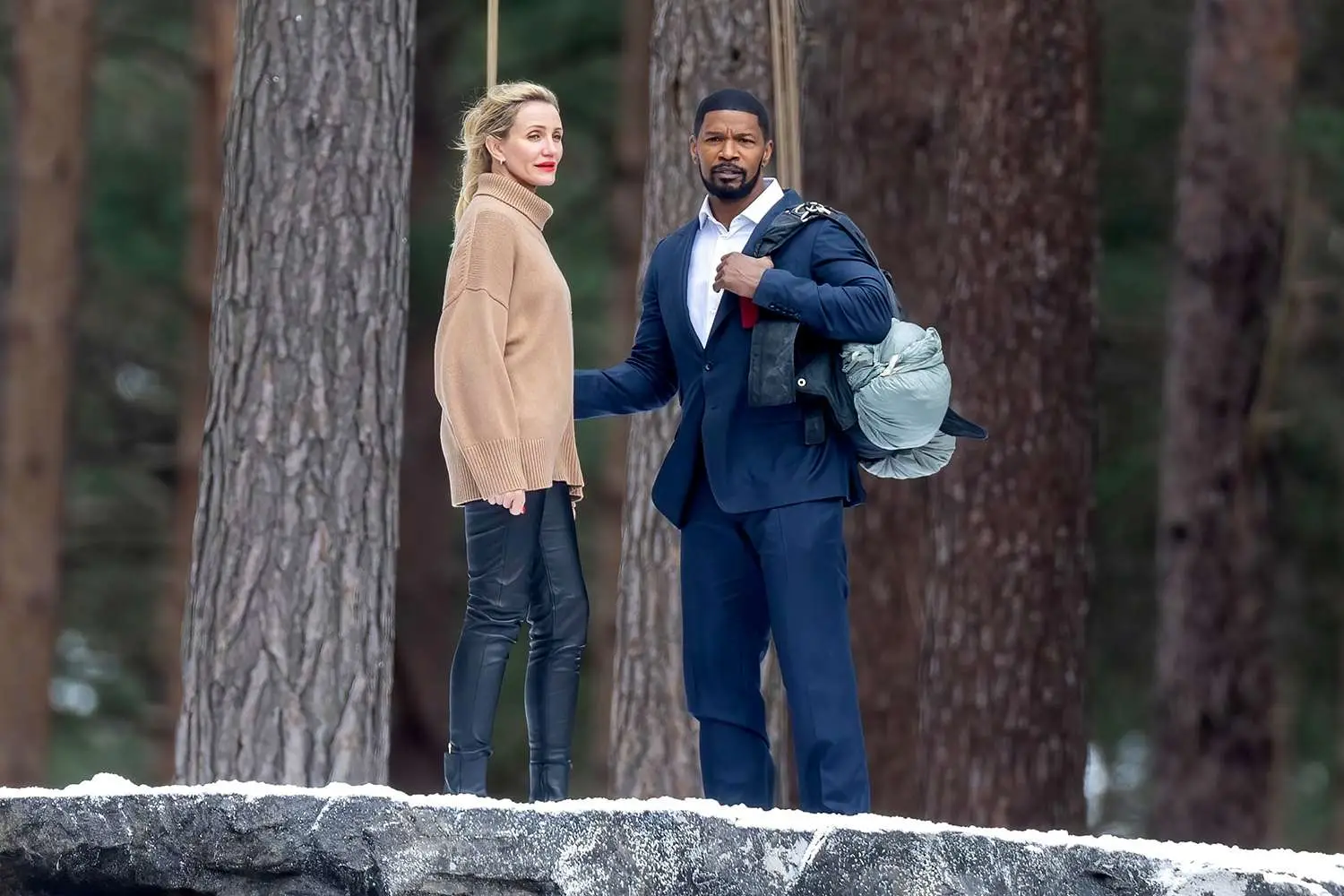 Read Also: "You should see something else": Quentin Tarantino Remains Unfazed After Using 'N-Word' in Movies, Gets Support from Samuel L Jackson and Jamie Foxx for Showing the Truth
The Charlie's Angels actor had taken a break from the world of entertainment a year before she welcomed her daughter Raddix in 2019 with her husband Benjamin Madden. However, the actor made a comeback for Jamie Foxx's Netflix movie Back In Action. Diaz confessed that she could connect with the story and hence went ahead with the project. The actress said-
"I know. Literally. I was like, 'Hey, guys, so what is the title of this?' And they're like, 'Back in Action.' I was like, 'Oh!' I'm really feeling very connected to this character already. I'm both (nervous and excited). You know, it's a little bit of muscle memory, you know what I mean? Sort like, I did that for so long, it's kind of like the process, I kind of just fell back into it."
Cameron Diaz is supposed to complete the shooting of the movie Back In Action with Jamie Foxx's body double due to his medical condition. The Netflix movie is set to be released in 2024.
Source: Extra